Do you want to make a Lotus drawing? If yes, below we have shared Lotus drawings' step-by-step tutorial. This tutorial will be helpful for you to make lotus drawing with simple steps.
Let's jump into the tutorial to make a beautiful lotus!
Step 1 – To make a lotus drawing firstly, draw the lotus's front petals in the middle of the paper.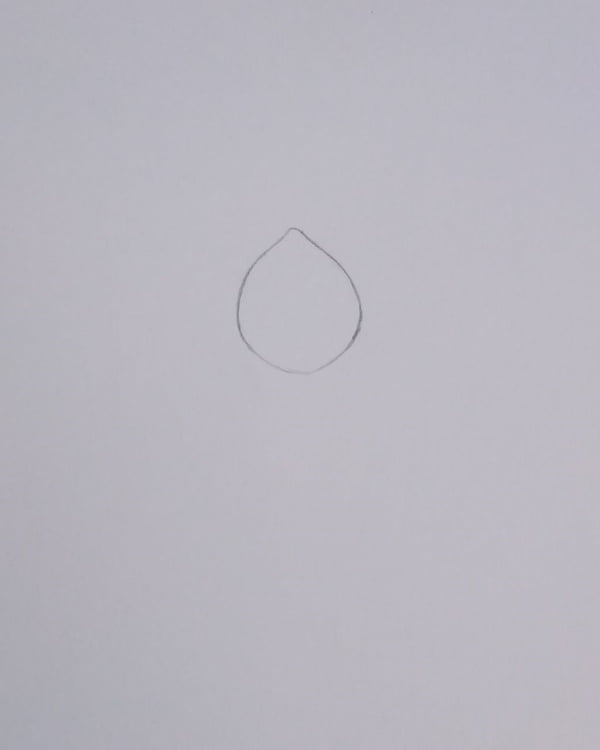 Step 2 – In the next step, draw three or four petals using HB or 2B pencil grade.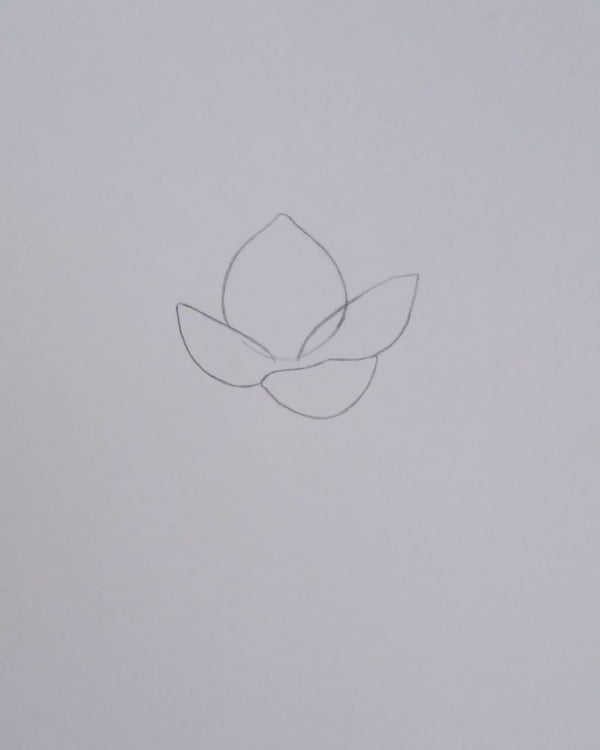 Step 3 – Continue to make lotus's petals, then draw its big leaf & draw one or two water droplets on the leaf.
Step 4 – Now, draw a small lotus & leaf behind the petal's, then draw the lotus's buds.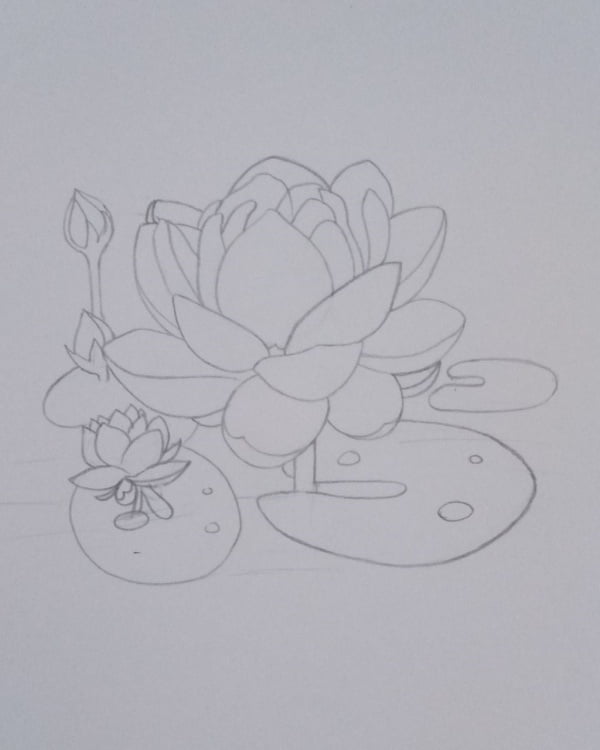 Step 5 – In the final step colour the lotus with light pink colour, then colour its leaf with light green & use light blue colour for water. Next use dark pink & green colours to make the flower more realistic.
Finally, the lotus's drawing is completed.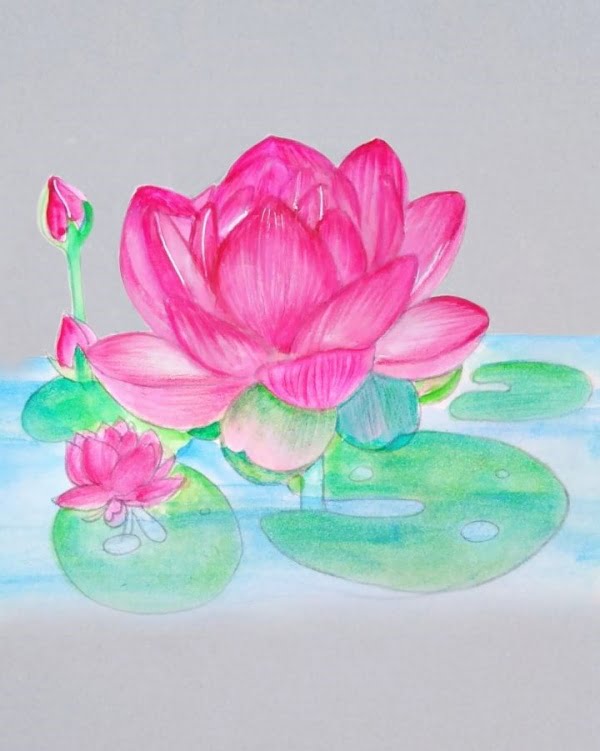 ---
All steps in single frame
To save this post for later use, pin the images below =]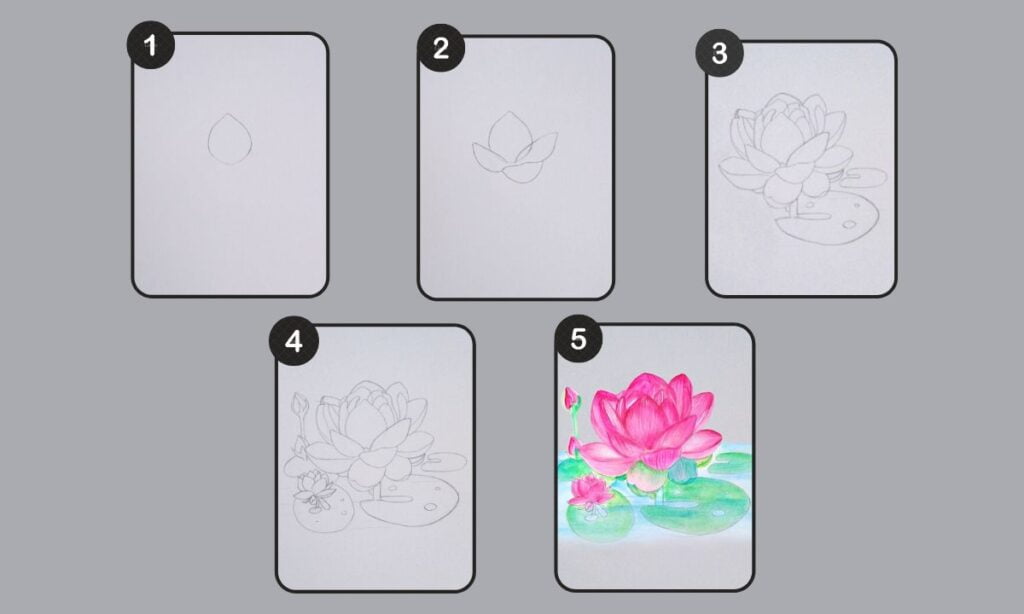 I hope, you have liked this step by step tutorial on Lotus drawing. Make sure to bookmark this page for future reference.
You can also check this post on "How to Draw a Spider Web"
Keep Drawing!