Do you want to learn mandala art? But you don't have any idea, how to start mandala art? Therefore this tutorial is for you. In this stepwise tutorial, you will learn "how to make mandala art" in five steps, each step has included the drawing's for better understanding.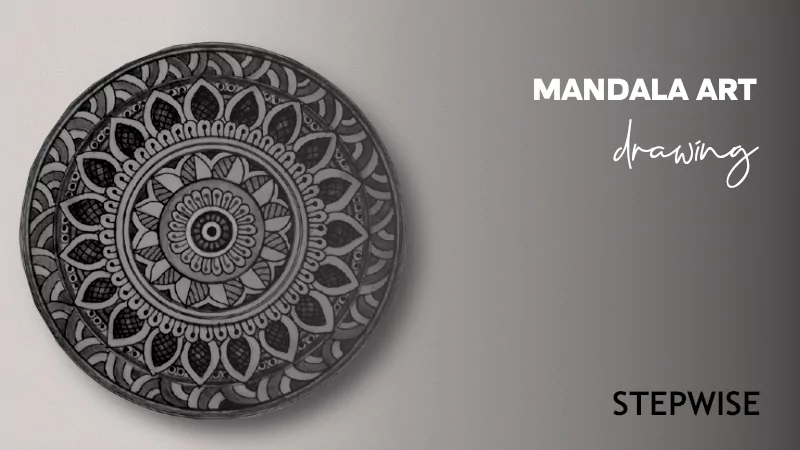 Step 1 – Firstly, vertically & horizontally split the paper into 4 equal parts.
Step 2 – Draw ten or twelve curved lines using a compass then, draw many small or big "Daisy or Dahlia flower's" petal shapes in the middle of the curves line.
Note – Take curve lines according to your wish.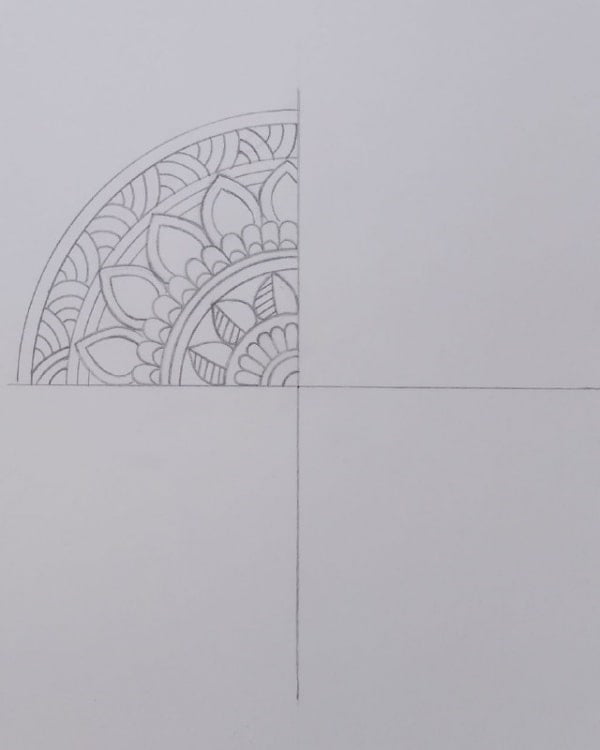 Step 3 – Now, change the curved line into the circle using a compass.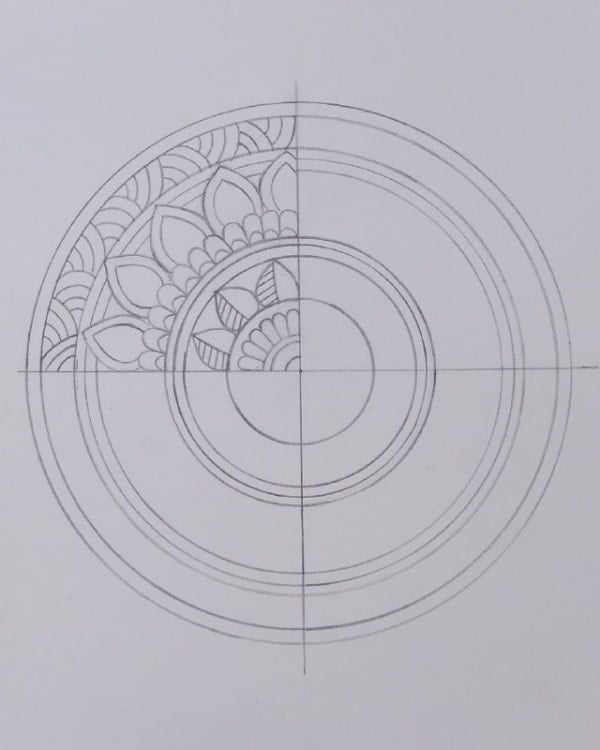 Step 4 – Continue to design the entire inside of the circle as in step 2. Finally, your mandala drawing is completed.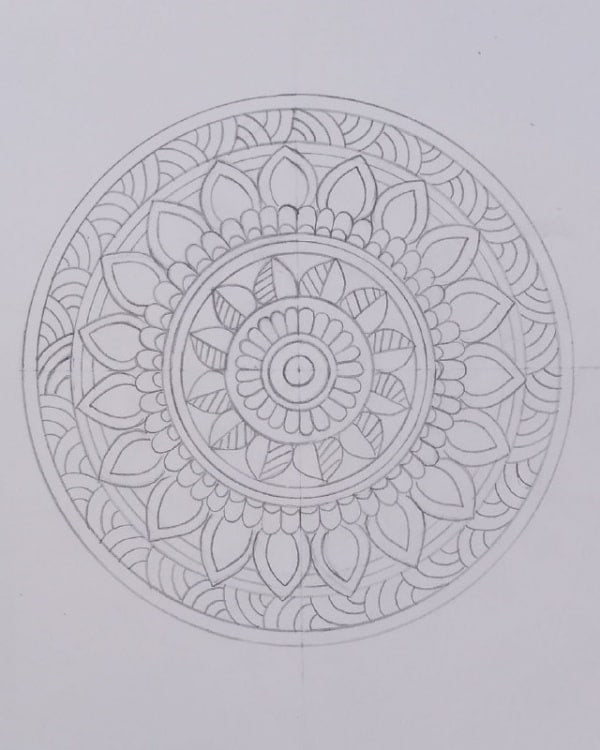 Step 5 – In the last step shade the mandala design using 2b, 4b & 8b pencil grades like this picture.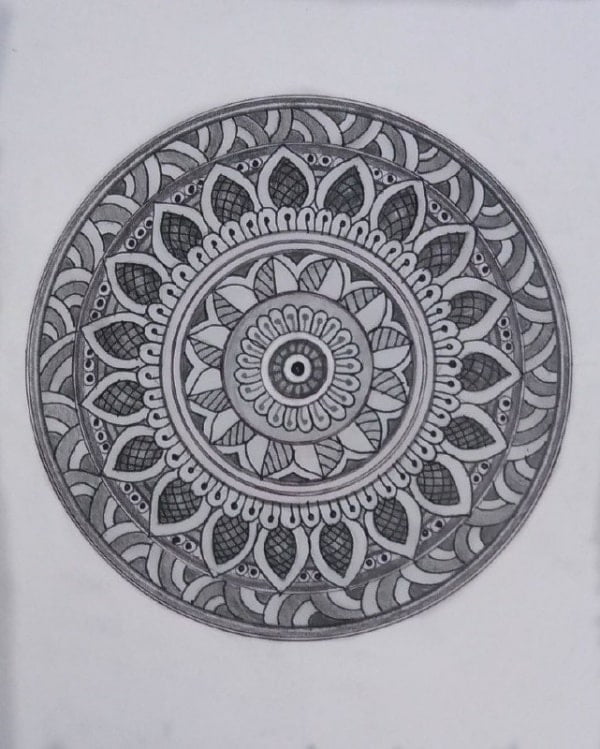 ---
All steps in single frame
To save this post for later use, pin the images below =]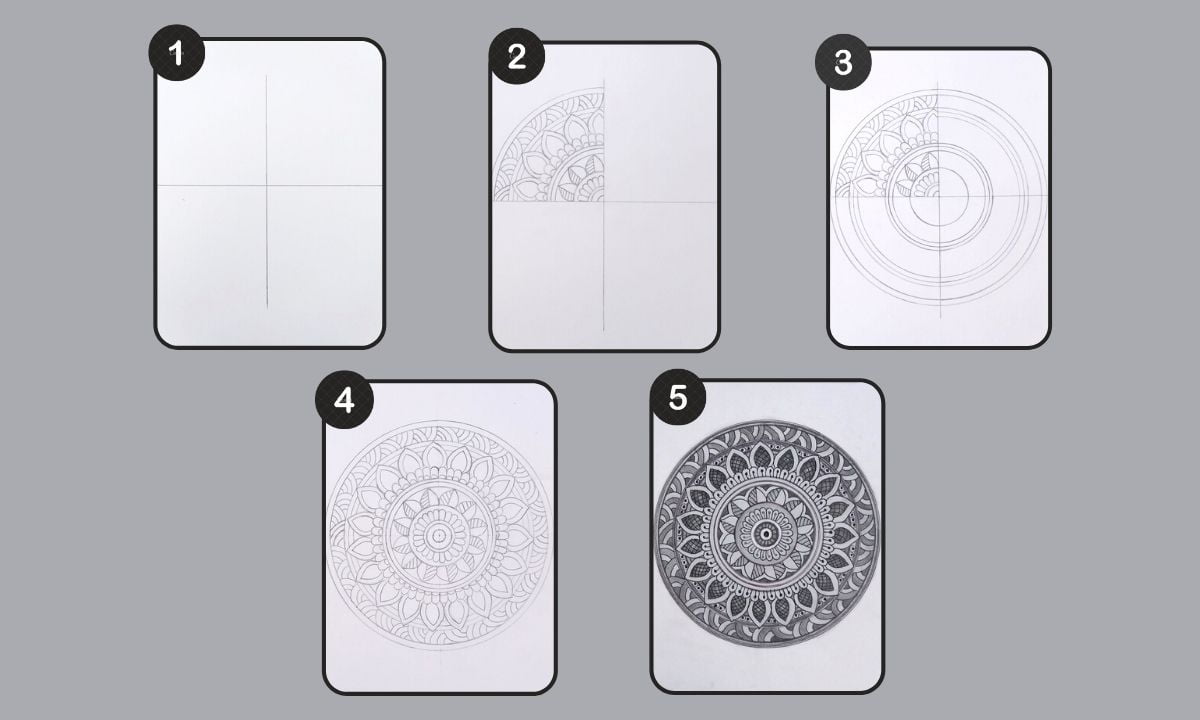 I hope, you have liked this step by step tutorial of the Mandala art drawing. Make sure to bookmark this page for future reference.
You can also check this post on "Learn to Make Butterfly Drawing"
Keep Drawing!