Do you like to draw anime series's character — Itachi Uchiha? He defined himself as a true shinobi in the Naruto series. He has been the most beloved character of all time despite not playing the Protagonist.
In case you don't know? Itachi is the manga character of Naruto — a Japanese anime series.
Itachi played the villain in the Naruto series. He was a shinobi of the Uchiha clan. He killed his parents & the entire clan & then he became an international criminal. People like him as truly, veritably, evil.
If you wanted to draw anime's Naruto manga. This post is for you.
Below you will get your fav Itachi Uchiha's drawings.
1.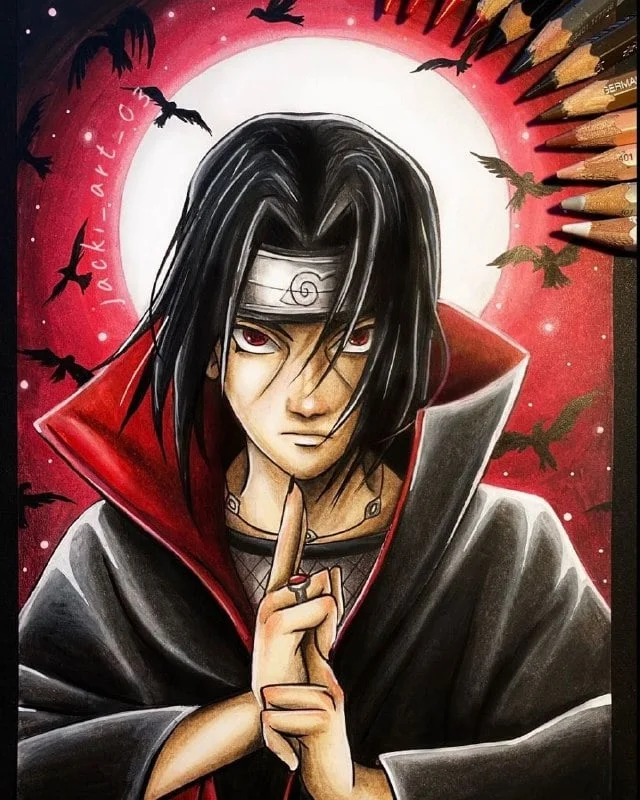 This is a natural pose of Itachi. The artist has drawn many small birds in the background, which looks amazing. If you like this pose, it might be a good idea to place it in your drawing-room.
Artist Credit: jacki_art_03
2.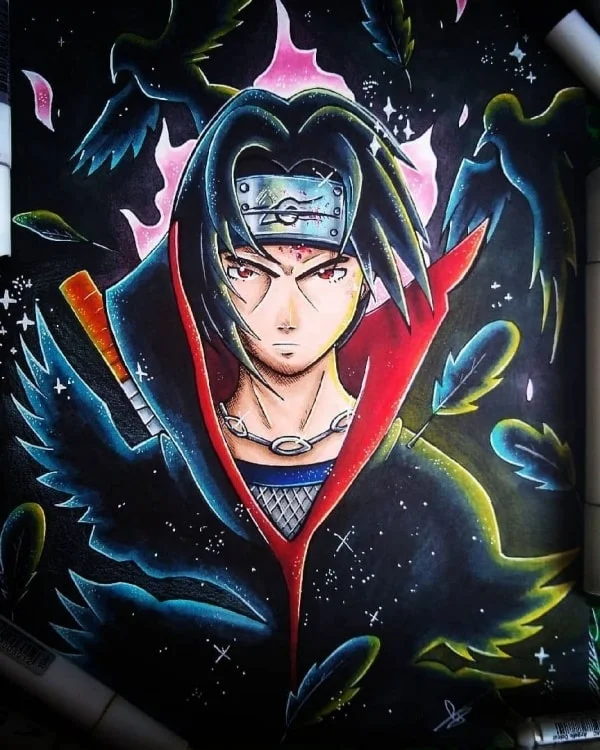 Blue and light green have been used in the drawing – that makes the whole drawing look bright. Do you like this? If yes, you can try making this in your sketchbook.
Artist Credit: gamiox_art
3.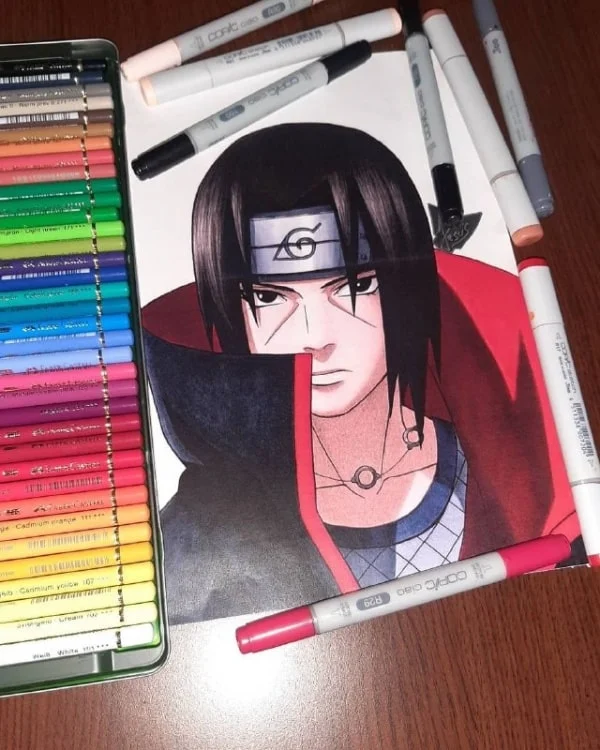 Do you like to use coloured pencils and coloured markers to make anime drawings? If so, then you can take the concepts: How the artist has used both the colours? How he has highlighted the subject?
Artist Credit: cosmin_jfm
4.
Have you tried making a drawing with a pen, you might be afraid of doing mistakes. So here's a simple pen drawing of Itachi. You can practice making it.
Artist Credit: sithaeo
5.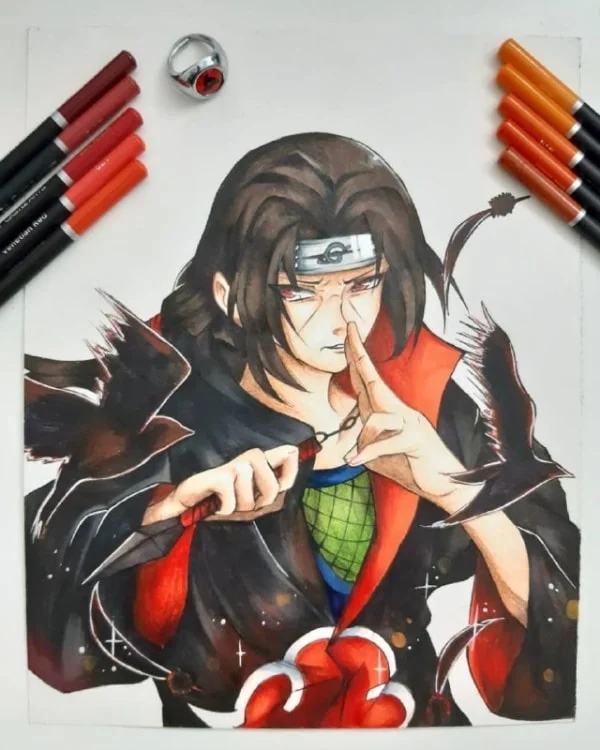 This is a coloured pencil drawing. In this pic, Itachi looks furious holding his weapons.
Artist Credit: vin.draw
6.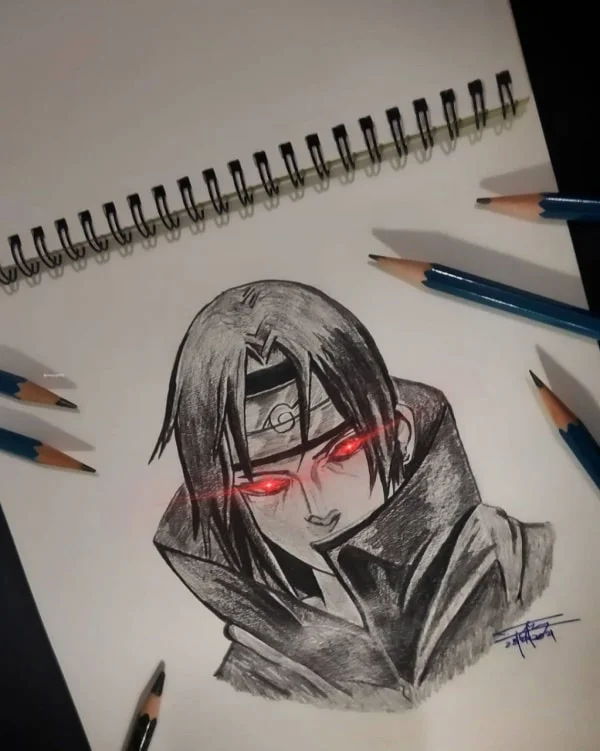 If you're a beginner's then, this sketch is for you. Practising this drawing will enhance your sketching skill.
Artist Credit: macq9t5
7.
This is another idea to fill your sketchbook. Itachi appears worried in this pic. The picture has used acrylic colour.
Artist Credit: art_by_un_jali
8.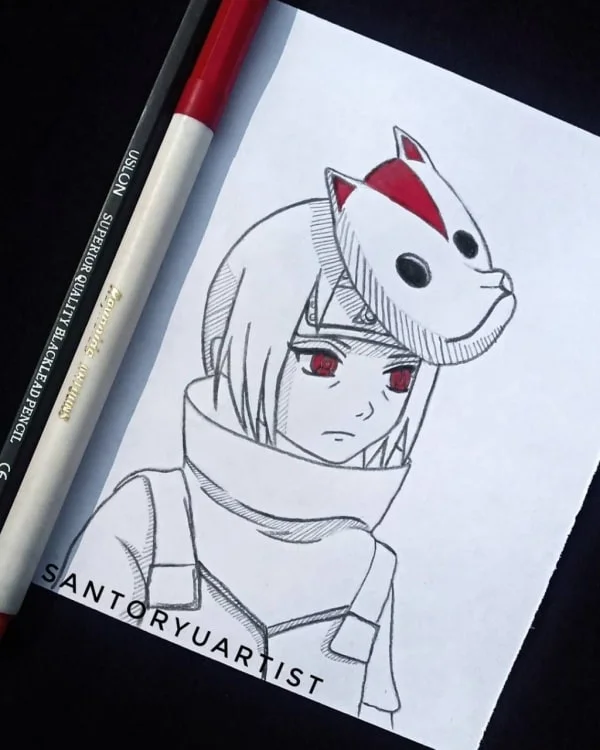 If you're searching for Itachi with a fox mask then Here's a picture. He seems very sad in this drawing. You can easily make it.
Artist Credit:
9.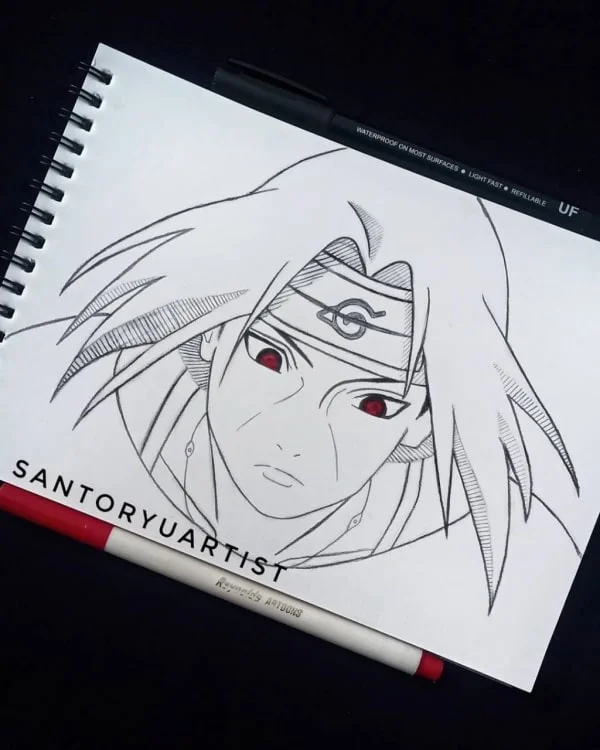 Do you want to make this cute little Itachi? To make Itachi, begin by drawing his parallelogram's shaped eyes, then draw his headband & its design. Then, draw M shaped hair coming out of the headband. Draw the outlines of the ear, nose, & lip. Now draw his clothes and suspended hair. Finally, the outline of Itachi is complete. You can fill colour as you wish.
Artist Credit:
10.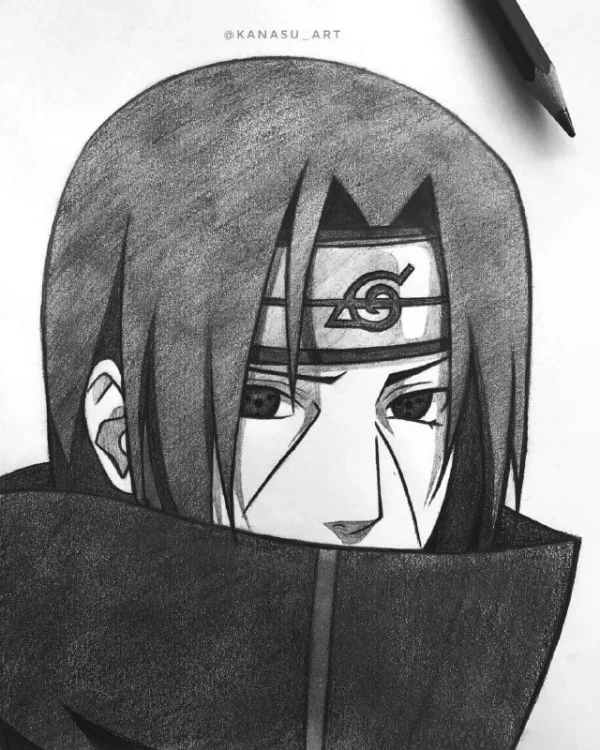 The drawing has been shaded very smoothly. If you want to improve your shading skills to get similar results then practise doing the exercises listed below regularly.
(i) Line drawing. (in all directions with the flow).
(ii) 2d shapes drawing.
(iii) 3d shapes with light & shadow practice.
Artist Credit:
---
All these Itachi Uchiha drawing ideas you have seen above are great works of artists, I have collected these drawings to help you get references and ideas for your drawing.
If you are a beginner or an advanced artist, you can take help from this. If you find an artwork lovely and interesting make sure to check out the artist and encourage them to keep doing their good work
You can also check this post on " How to Make Barbie Doll Sketch "
Keep Drawing!