If you're searching for amazing aesthetic drawing ideas, then you have landed on the right post. In this post, we have shared 17 amazing aesthetic drawing ideas for you.
Do you know, what's the meaning of aesthetic drawing & who has introduced this art? Aesthetic drawing is a type of art – that's concerned with the beauty, artfulness and nature of drawing.
The whole idea of this art has been derived from the philosophy of art known as Aesthetics, also known as esthetics art. A German philosopher whose name is Alexander Gottlieb Baumgarten is known to introduce the concept of aestheticism in arts and drawings.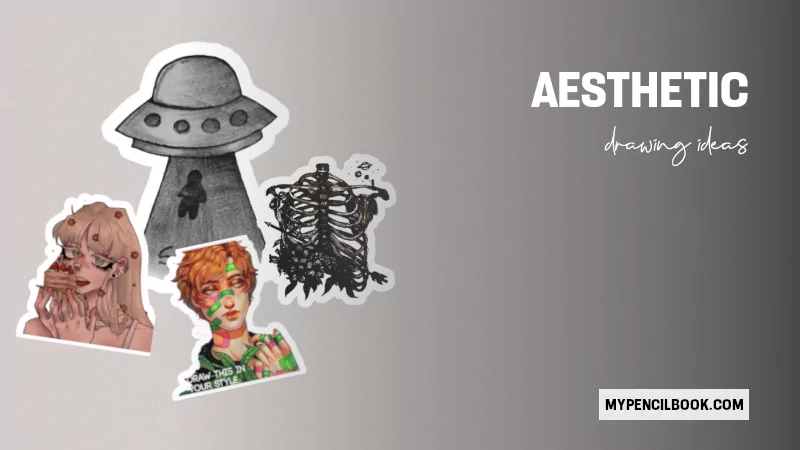 Let's move ahead to explore the aesthetic drawing ideas
1.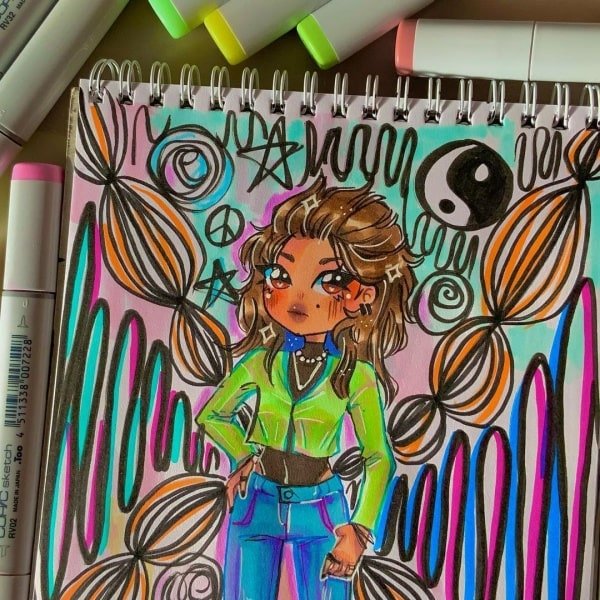 Draw aesthetic doll drawing:- This drawing has been amazing look. The artist has depicted these dolls in an aesthetic art style. If you like this comic marker's drawing, you can recreate it on blank paper.
Artist Credit: onarylim
2.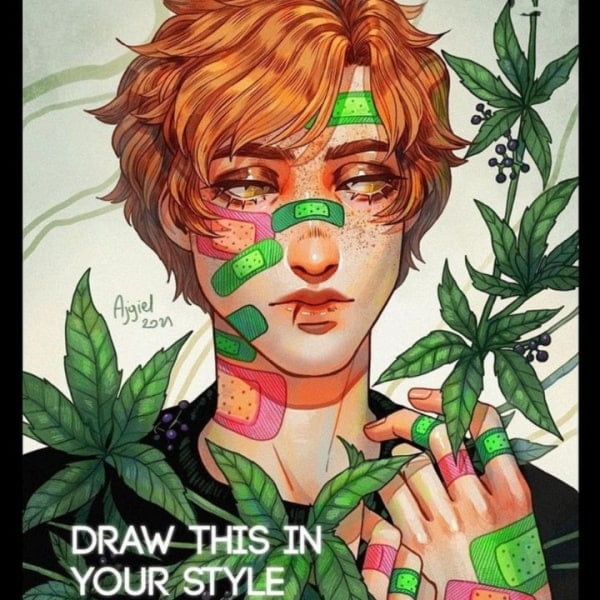 Draw in your style:- This drawing is looking complex, but do not worry! you can give a try to make this aesthetic drawing in your own style.
Artist Credit: ajgiel
3.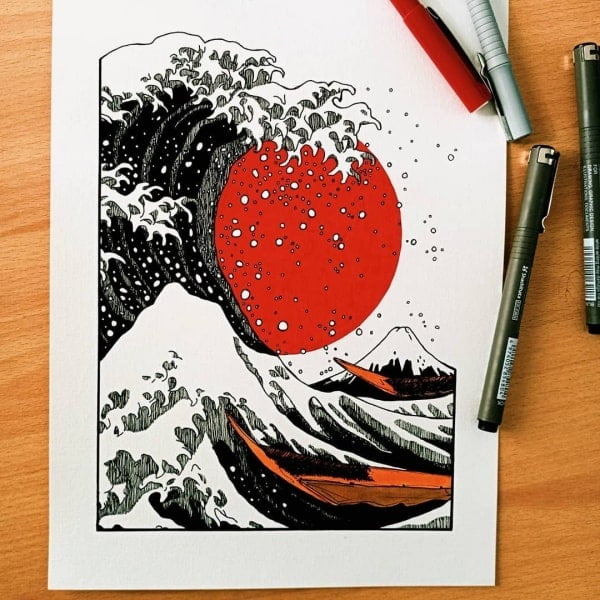 Draw mountains & water waves:- Do you also like drawing mountains, with water waves. If yes, so you can make this amazing drawing in your blank sketchbook.
Artist Credit: add.lyn_
4.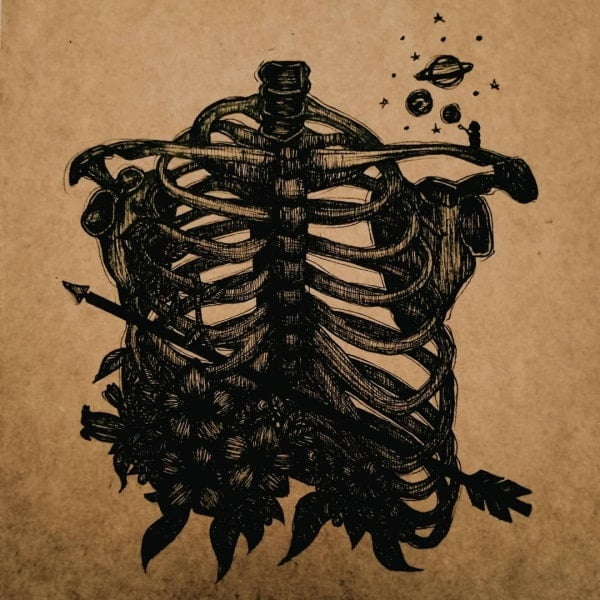 Draw aesthetic rib-cage:- Try to draw this rib-cage with flowers & arrow's drawings using blue or other colourful pens of your choice.
Artist Credit: add.lyn_
5.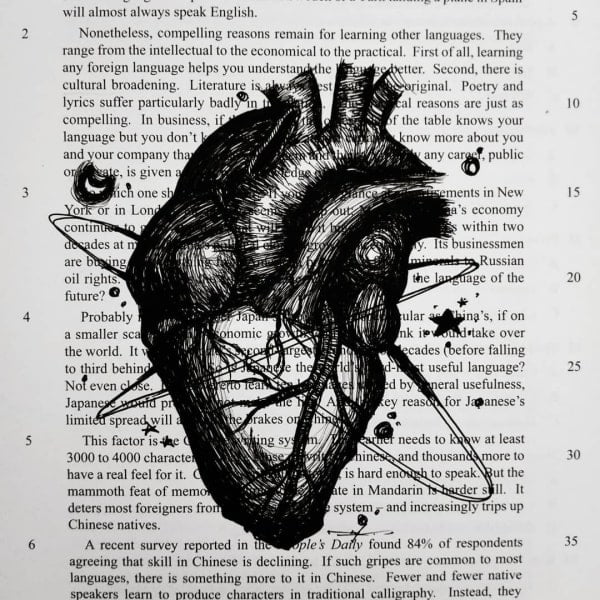 Draw hearts:- If you have any old book and you're wondering what you can do with that old book, then making drawings on it would be a perfect idea.
Artist Credit: add.lyn_
6.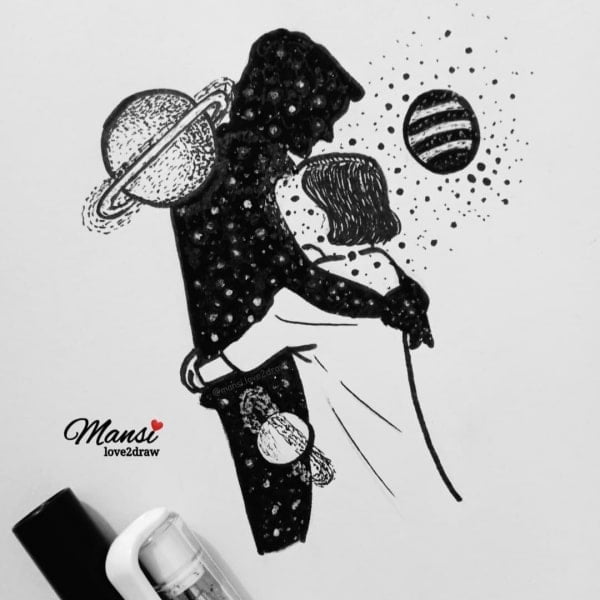 Draw the couples:- If you love to make couples, then you can draw couples in an aesthetic art style.
Artist Credit: mansi.love2draw
7.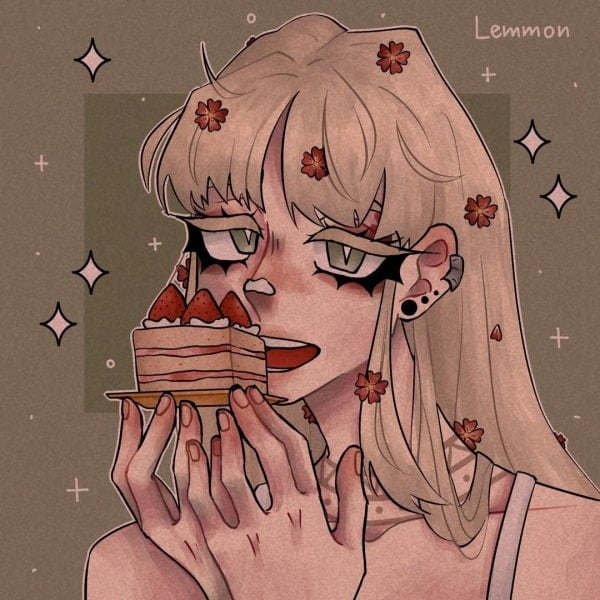 Draw Anime Girl:- This anime girl is looking very upset, maybe someone has eaten her piece of cake.
Artist Credit: lemmon_draws
8.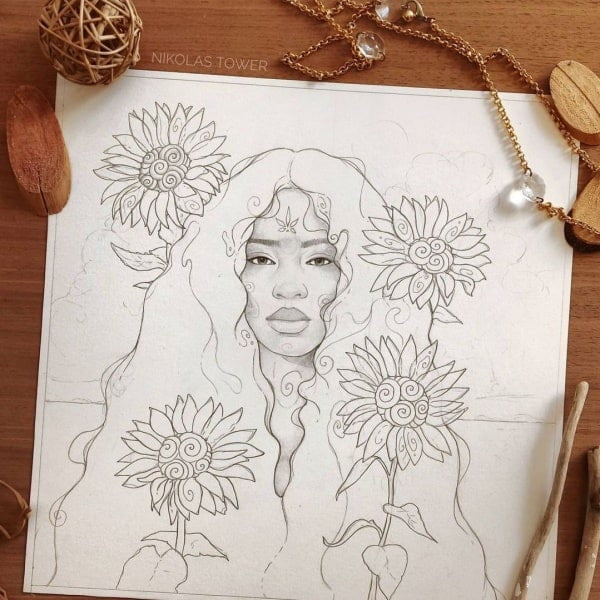 Draw aesthetic portrait outline:- This is a picture of beautiful girl with flowers, you can make this drawing & fill the colour as per your wish.
Artist Credit: nikolas_tower
9.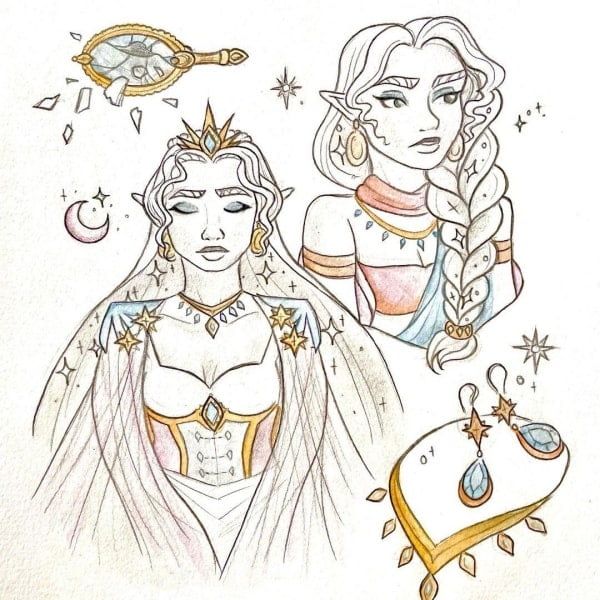 Make Queen's jewellery:- I like to make beautiful queen's crown, necklace and beautiful dresses. Do you like to make jewels and dresses like me? If yes then go for it.
Artist Credit: art_by_charlotte._
10.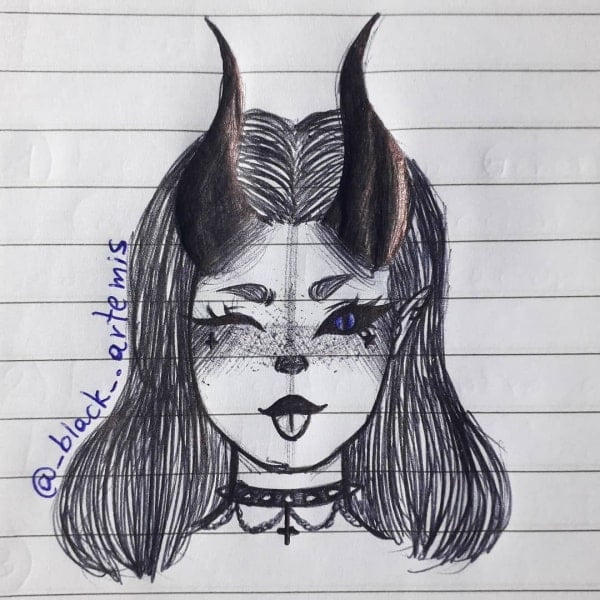 Draw horn girl:- You can make a demon girl with horns. To do so you can take reference of this image.
Artist Credit: _black_.artemis
11.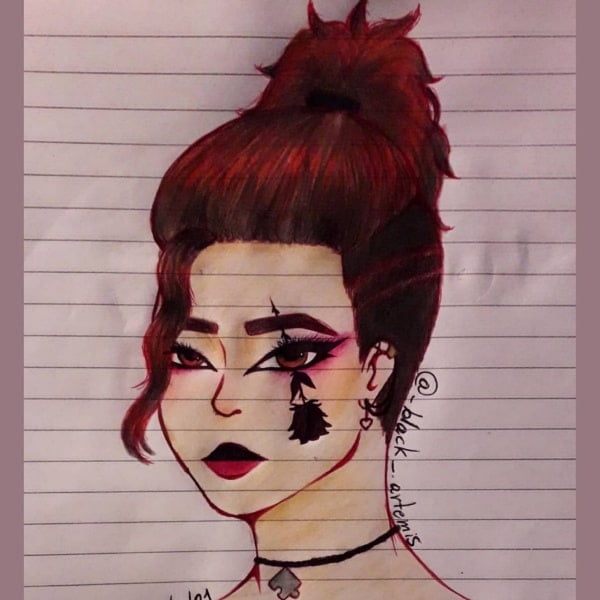 Make girl portrait:- Being simple this drawing is nice for new artists. The artist has coloured the hair of girl with burgendy colour that makes her look more beautiful.
Artist Credit: _black_.artemis
12.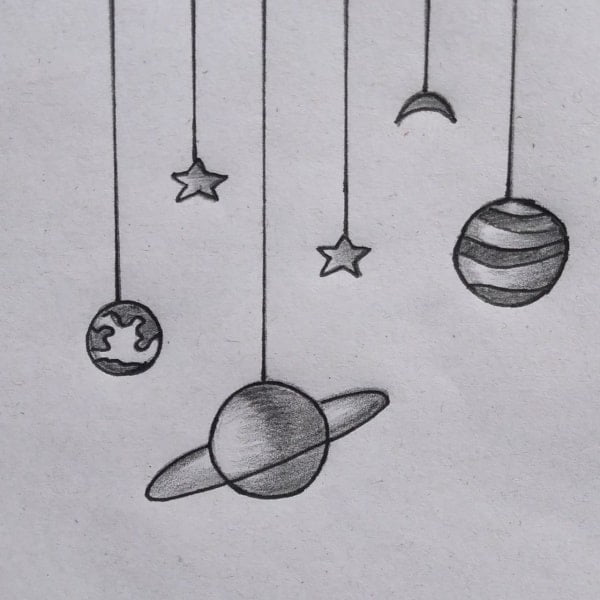 Make Beautiful Planets:- Draw Earth, Jupiter and Stars on a cardboard and attach a line from the top to it, so that it would look hanging.
Artist Credit: ridhi_artsy
13.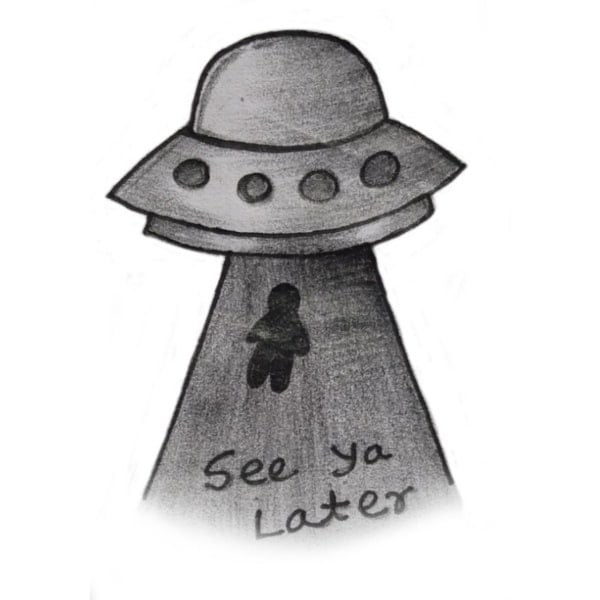 Draw a Spaceship:- Make the spaceship in your own aesthetic style and show yourself flying.
Artist Credit: ridhi_artsy
14.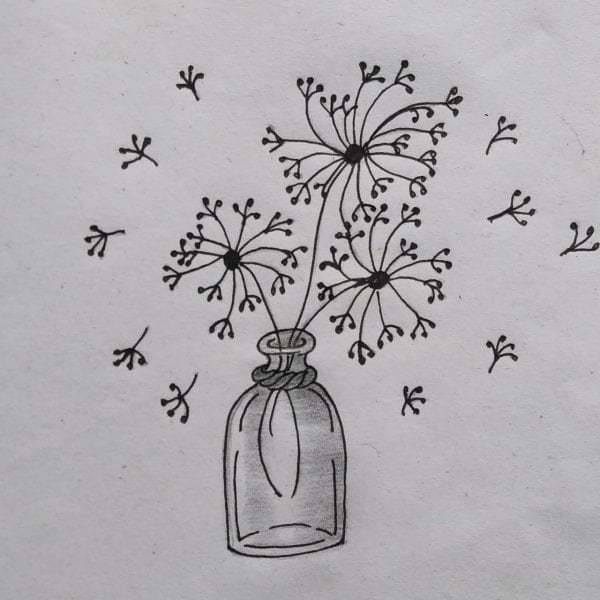 Draw the Dandelion:- This is a simple drawing of a dandelion doodle – you can easily replicate this for practice.
Artist Credit: ridhi_artsy
15.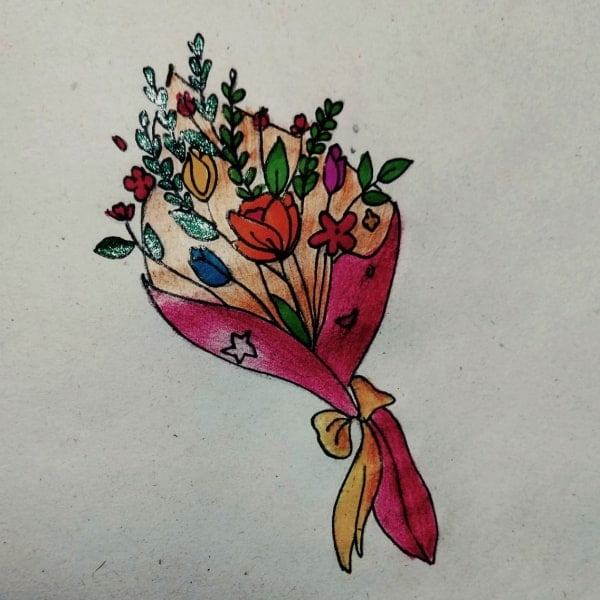 Make a bouquet of flowers:- Bouquets are very pretty. You can make a beautiful flower bouquet to adorn it on the walls of your living room.
Artist Credit: ridhi_artsy
16.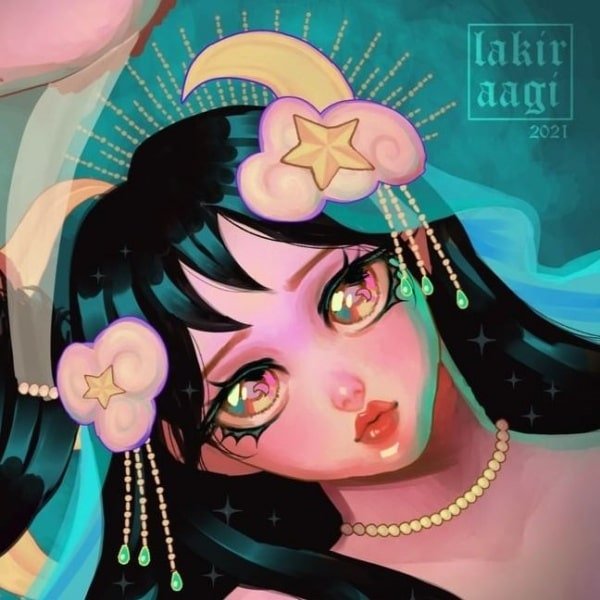 This is a digital anime girl drawing. I like, the colour combination of this drawing's background?
Artist Credit: lakiraagi
17.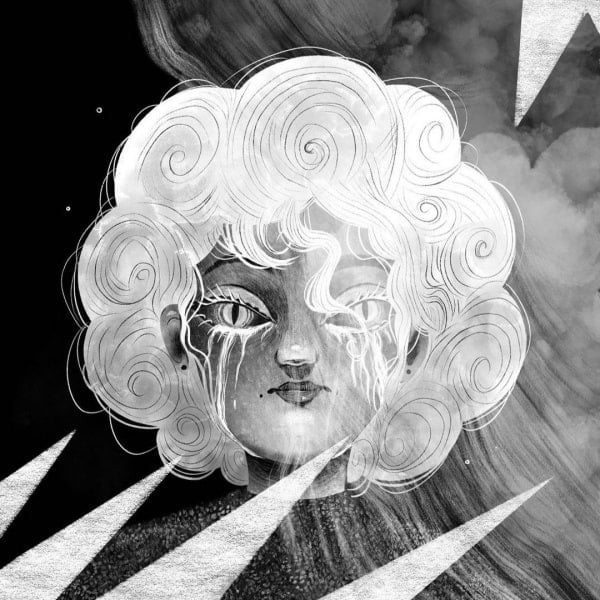 Draw a beautiful doll:- Have you loved this monochromatic colour drawing? If so, you can take ideas from here & draw this drawing in aesthetic art style.
Artist Credit: elenig
---
All these aesthetic drawings you have seen above are great works of artists, I have collected these drawings to help you get references and ideas for your drawings.
If you are a beginner or an advanced artist, you can take help from this. If you find an artwork lovely and interesting make sure to check out the artist and encourage them to keep doing their good work
You can also check this post on " 21 Cool Things to Draw in Your Spare Time "
Keep Drawing!