Are you a bird lover? And you want to draw a colourful cute bird's painting. If yes, then you have landed on the right post.

Below you will learn — How to make bird drawing with colour? In five simple steps.
We have used 2b grade pencils to make bird's drawing & blue, white, brown, yellow, orange, black colour & white gelly roll pen to paint the Kingfisher bird.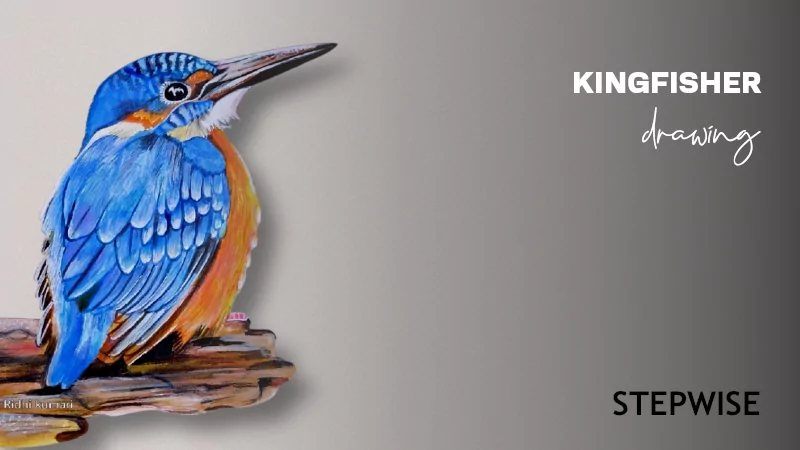 Let's jump into the steps to make the Kingfisher bird drawing.
Step 1 – Draw three "rectangular shapes". First, draw a big "rectangular shape" with a height of 3.7cm & a width of 10.7cm for wood at the bottom, then make the '2nd rectangular shape' with a height of 7cm & width of 6.8cm over the big rectangle for back & belly. Next, make the 3rd rectangle with a height of 3.3cm & a width of 5.2cm for the bird's head, then draw a "right triangle" with a height of 4.7cm & a diagonal of 5cm for the bird's beak.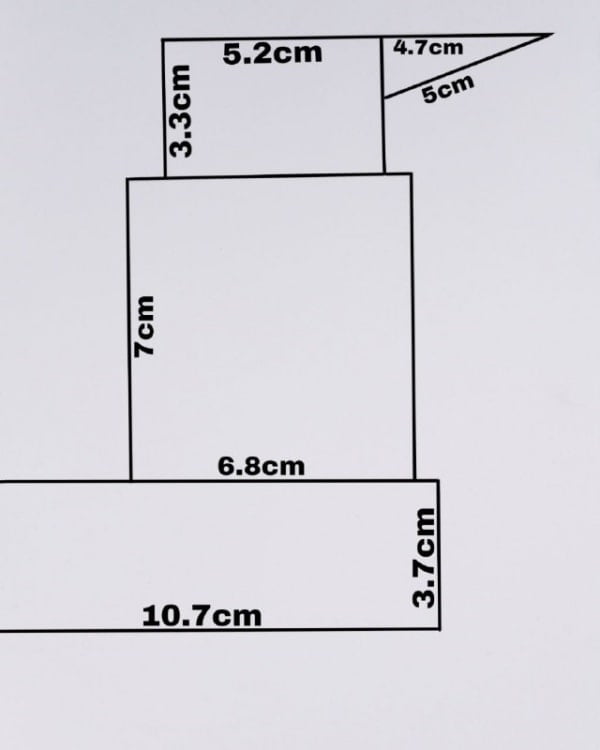 Step 2 – Draw the outline of the bird and the wood on which the bird is sitting, then remove all extra lines.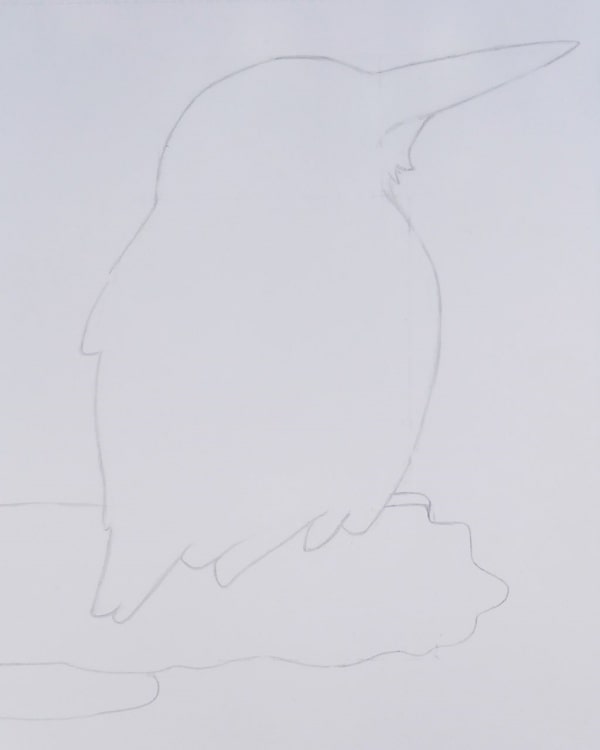 Step 3 – Next, make bird's eyes, wings, breast, upper & lower beak, belly & tail, then draw wood on which it's sitting. Now your bird drawing is completed.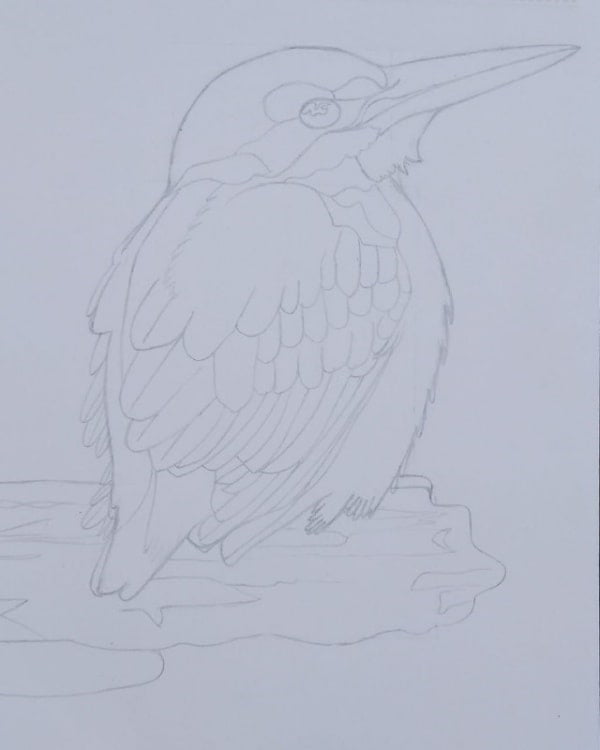 Step 4 – Fill the colours lightly, using Acrylic colour. we have used a mixture of blue & white on the bird's crown, head & wings. Put yellow colour on belly & brown colour on its beak & wood.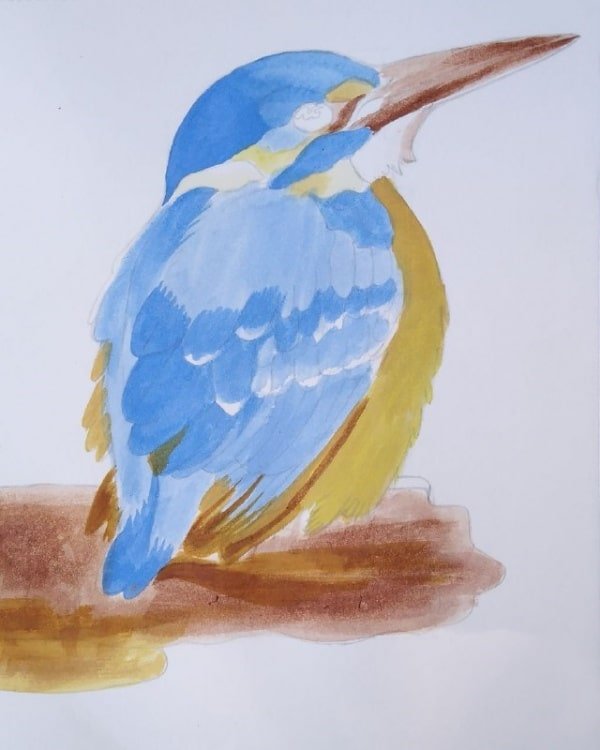 Step 5 – In the final step add more details with colour on its whole body, & wood.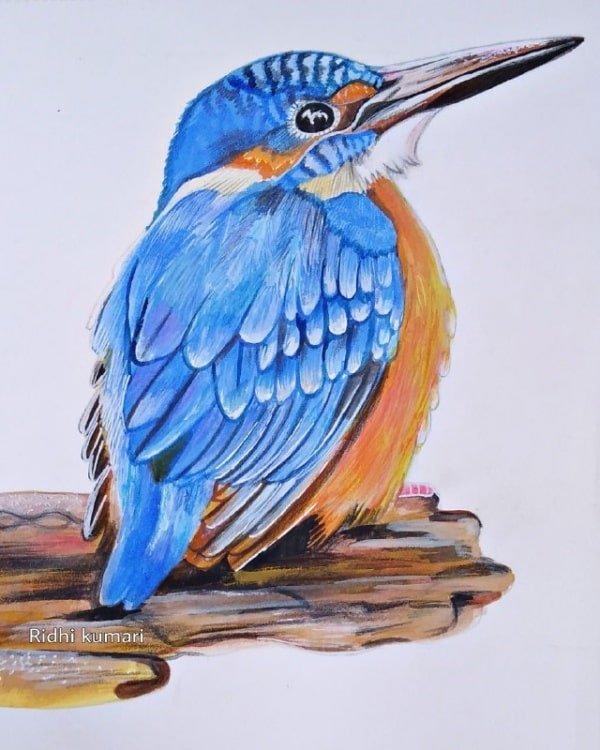 ---
All steps in single frame
To save this post for later use, pin the images below =]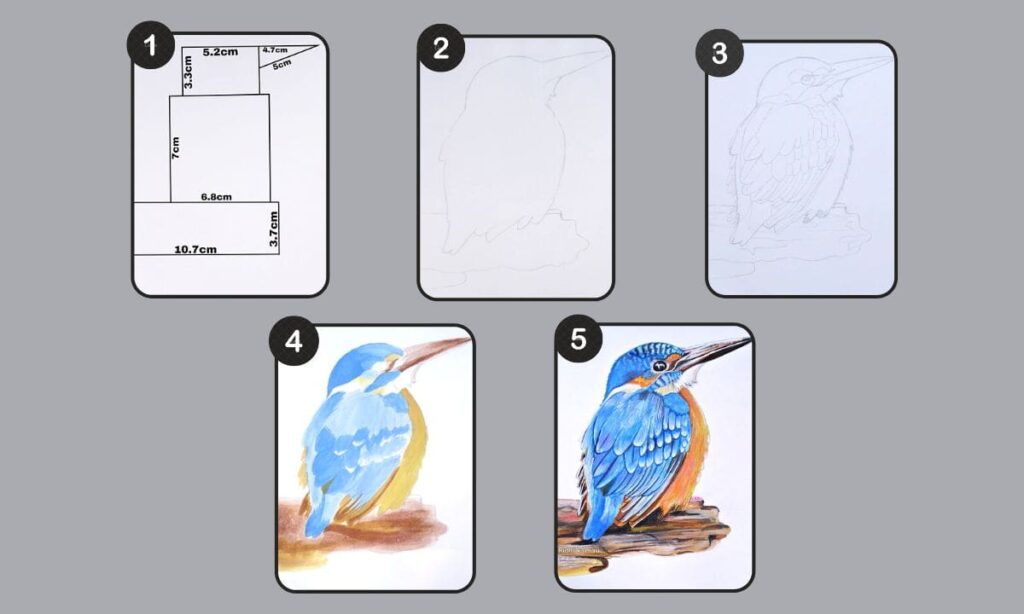 I hope, you have liked this step by step tutorial of the Kingfisher bird colour drawing. Make sure to bookmark this page for future reference.
You can also check this post on "Learn to Make Banyan Tree Pencil Drawing"
Keep Drawing!