Are you looking for a stepwise drawing of a banyan tree, then this stepwise lesson is for you.
In this lesson, you will learn how to make a banyan tree in super-simple steps.
We have included the drawing in five steps.
Do you know the benefits of the banyan tree?

Banyan leaves are used for the treatment of many diseases. like:- boils, knee pain relief, osteoarthritis (arthritis) etc. According to the Hindu religion, this tree is considered a sacred tree.
In India, the women are worship this sacred tree on the occasion of "Butt Sabitri". Butt is considered a symbol of all the three deities of Hinduism.
Lord Brahma is the root of this tree, Lord Vishnu is the bark of this tree and Lord Shiva is the branches. It is also believed that Lakshmi Ji comes to this tree on Sundays, hence this tree is worshipped in India.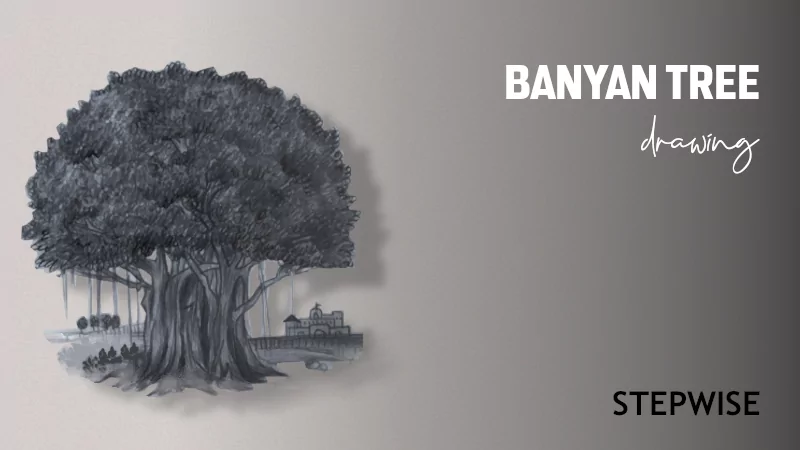 Let's jump into the steps to draw a Banyan tree
Step 1– To make a banyan tree firstly divide the page into two equal parts vertically, then draw a big "rectangular shape" with a height of 8.4cm & a width of 13.4cm for the crown next, make a "square shape" with a height of 4.5cm & width of 4.5cm for the trunk.
Step 2 – Draw the crown's outline of the banyan tree inside the rectangular shape using 4B grade pencil, then make its trunk's outline, branches & roots.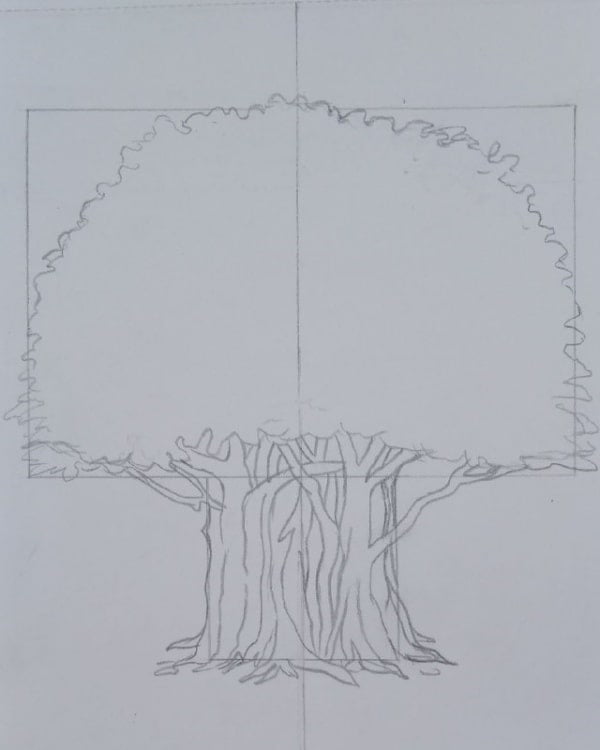 Step 3 – Erase all unneeded lines from the banyan tree, then add its twig & many small or big aerial roots.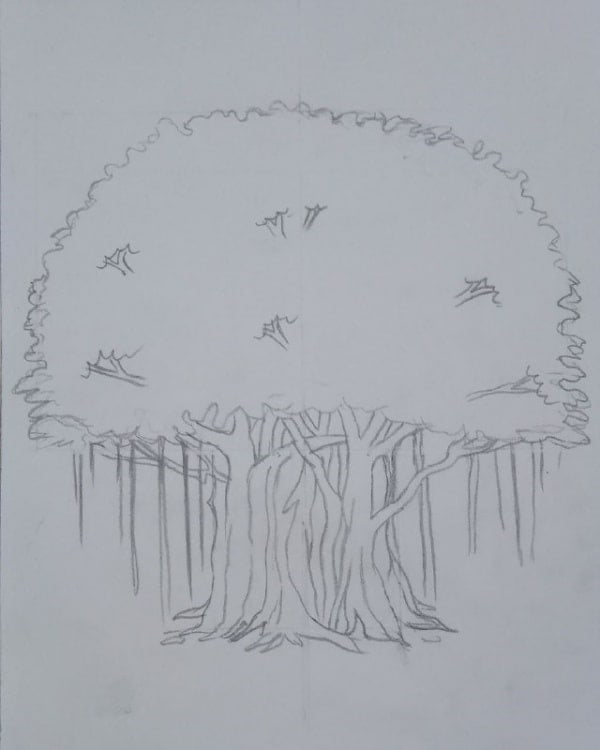 Step 4 – Now, draw little trees, & a temple behind the banyan tree.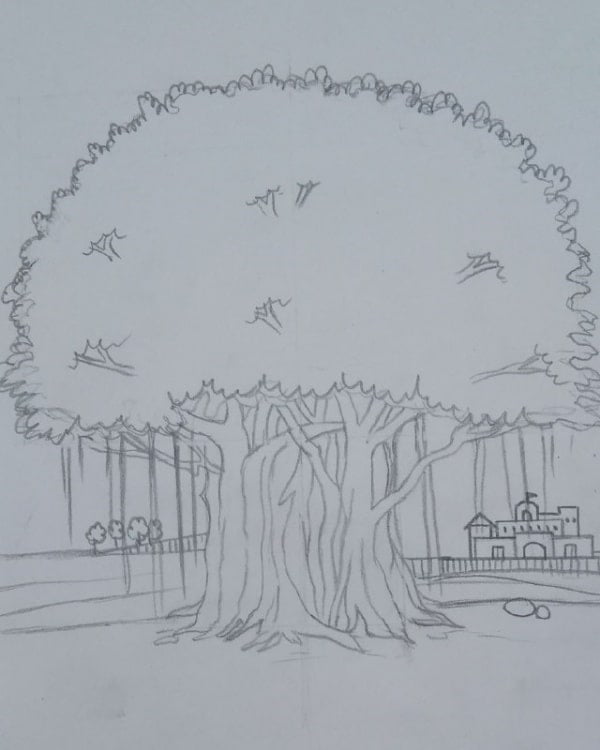 Step 5 – In the last step add many (canopy of leaves) in the crown, then use scribble technique for shade with 8B grade pencil. Moving ahead shade its trunk & branches with 4B grade pencil, next smoothly shade with small trees, temple & foreground using 2B grade pencil. Finally, your banyan tree's drawing is completed.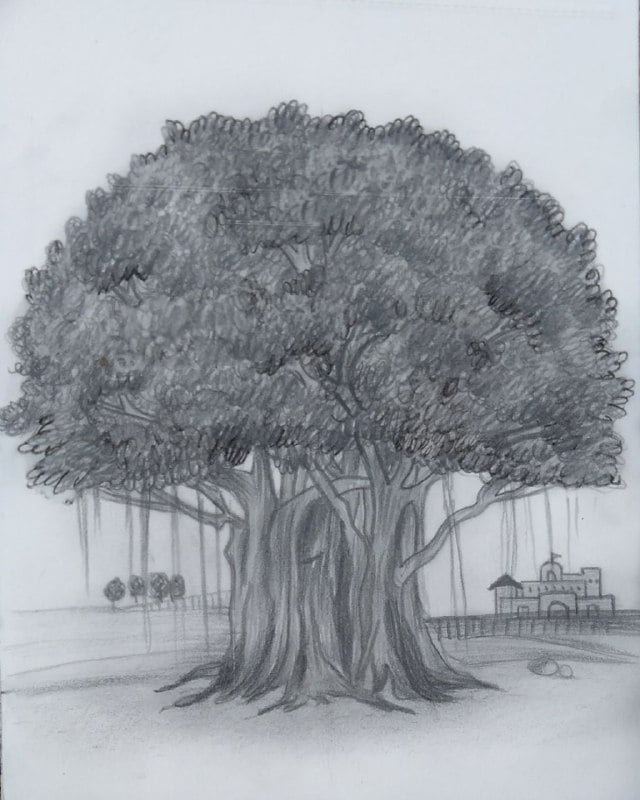 ---
All steps in single frame
To save this post for later use, pin the images below =]
I hope, you have liked this step by step tutorial of banyan tree pencil drawing. Make sure to bookmark this page for future reference.
You can also check this post on " The Best Guide for Itachi Uchiha Drawing "
Keep Drawing!