Below we have shared easy cartoon characters drawings' ideas. This tutorial would help you give ideas to draw cartoons.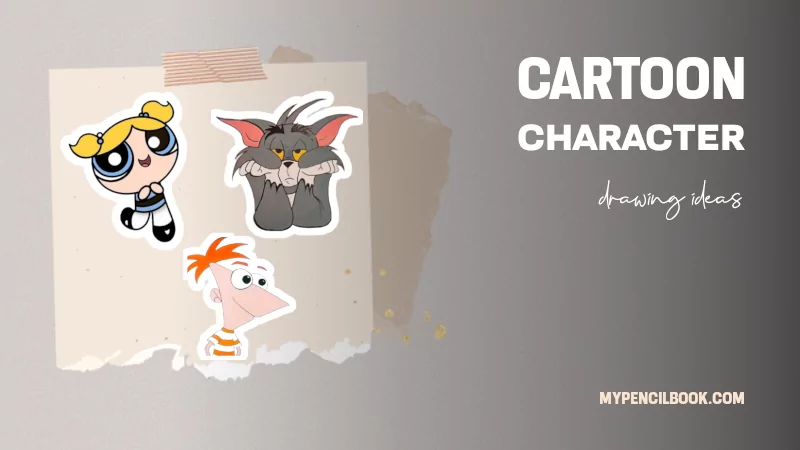 Let's jump into the article to get the awesome ideas.
1.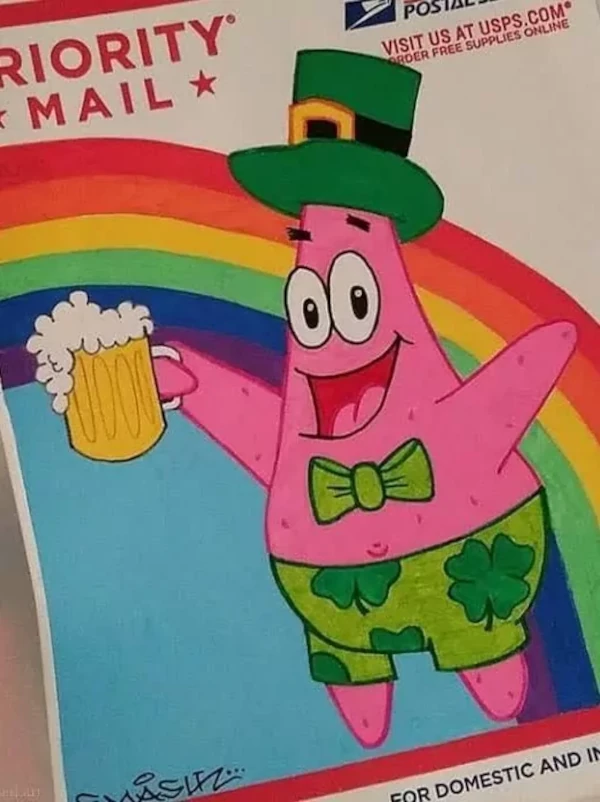 Patrick Star is an easy cartoon character. To make Patrick Star start from its eyes, then draw his laughing mouth & body parts. Next, make its pant & its design. In the last, fill the peach or pink colour in its body & light green in Patrick's pants.
Artist Credit: Unknown
2.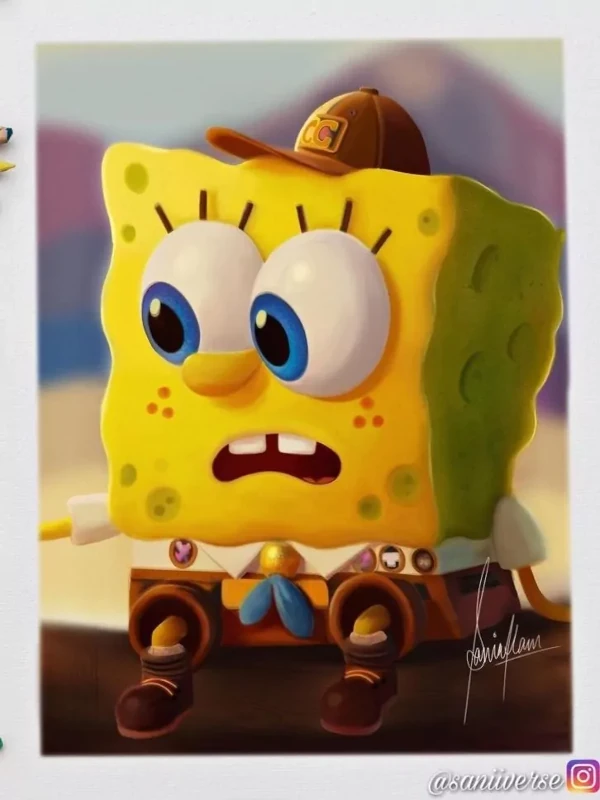 This SpongeBob SquarePants cartoon is super easy to draw. Do you know? SpongeBob is the main character in long-running tv series.
Artist Credit: saniiverse
3.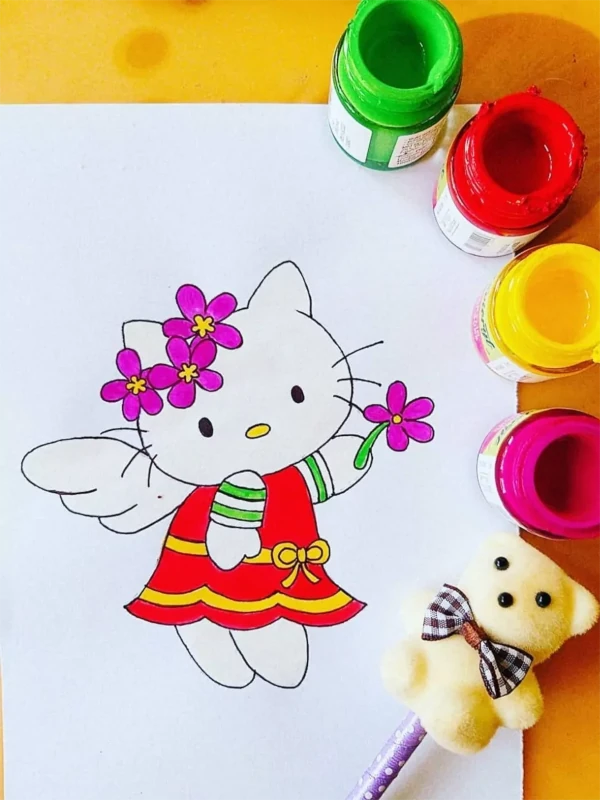 If you haven't drawn Kitty then, you should try to draw Kitty, because it is very easy to draw cartoons. This is a character from the Hello Kitty TV series. I love Kitty's cute face.
Artist Credit: blossom_cotton_art
4.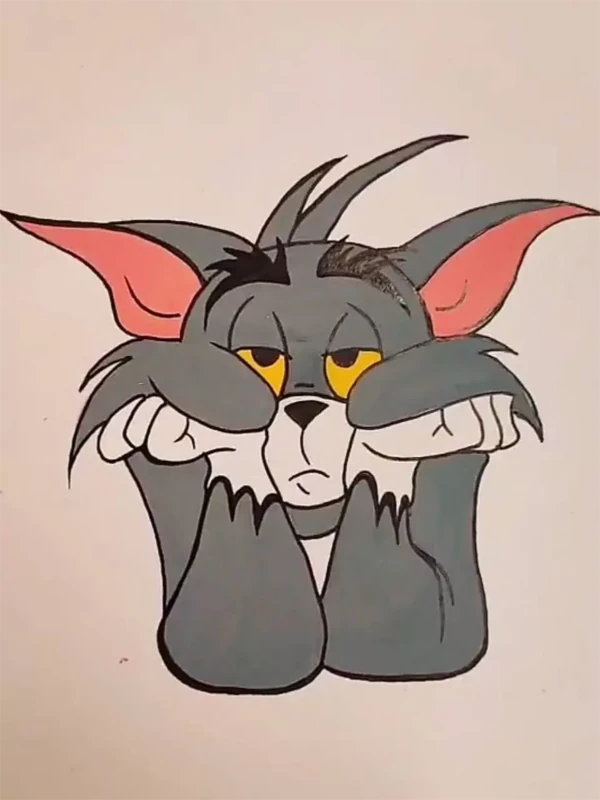 Tom is a cat. It is the main character of the Tom and Jerry cartoon series. tom is a funny cartoon you can try to make it in your boring time.
Artist Credit: elizeh_shah
5.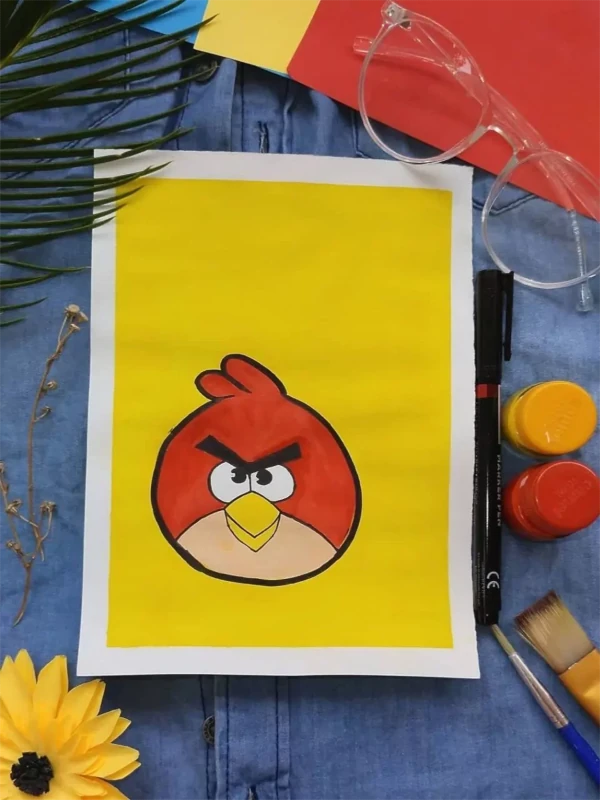 Anyone can draw this Angry bird drawing. To make Angry bird firstly, draw a big circle, then make its angry eyebrows & eyes. Next, make its beak, then make its comb over the head. In the last, colour the Angry bird.
Artist Credit: jmk_arts5
6.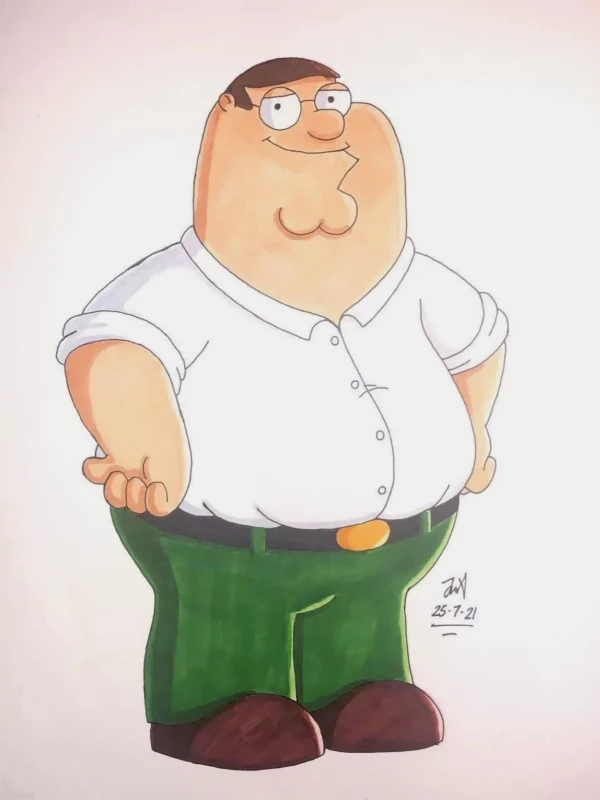 Peter Griffin is very easy to make. His style is very funky like – his squab face, big belly & fat small leg.
Artist Credit: j.arora.art
7.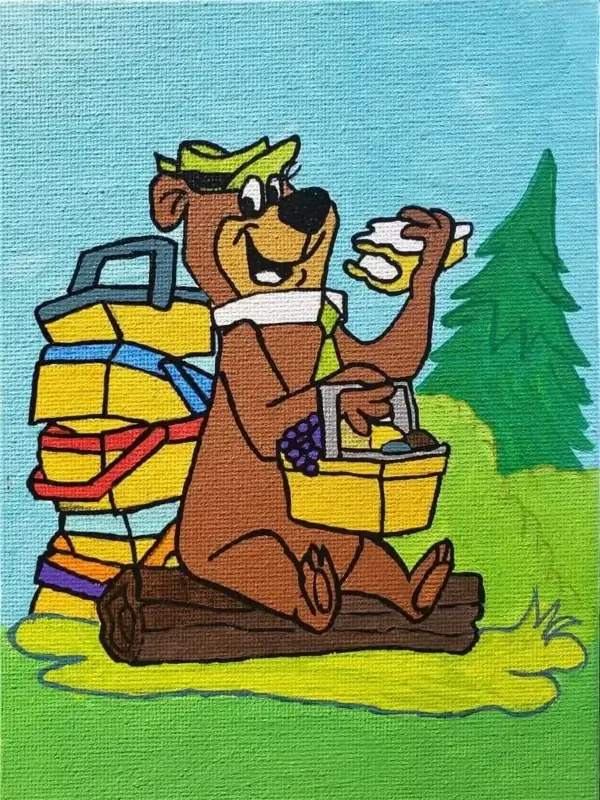 Yogi Bear is one of the easiest character cartoon drawings. If you want to make a cartoon of Yogi Bear, start with his triangular nose. By starting with its nose will make it easier for you to draw.
Artist Credit: geeking4art
8.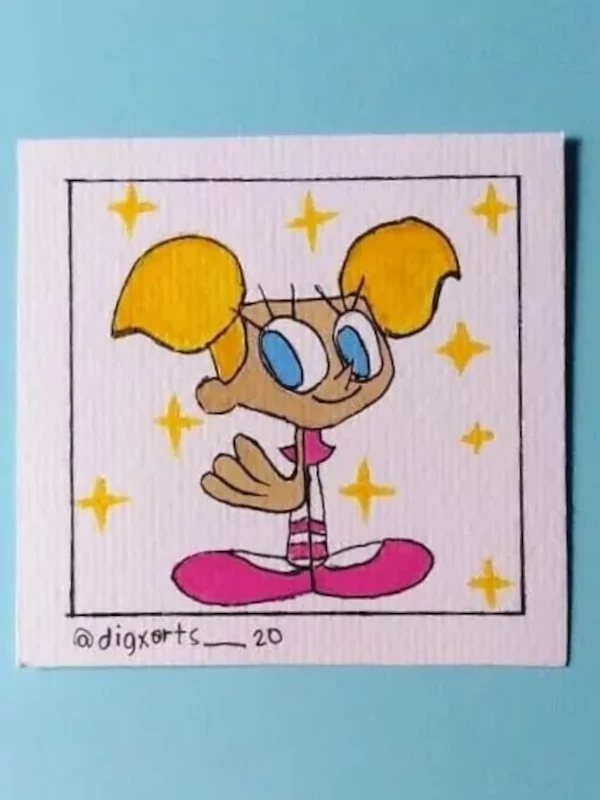 In Dexter's Laboratory tv series, Dee Dee has played the main character. She has golden hair & large feet. She is also, one of the simplest cartoon characters.
Artist Credit: artistic.jane
9.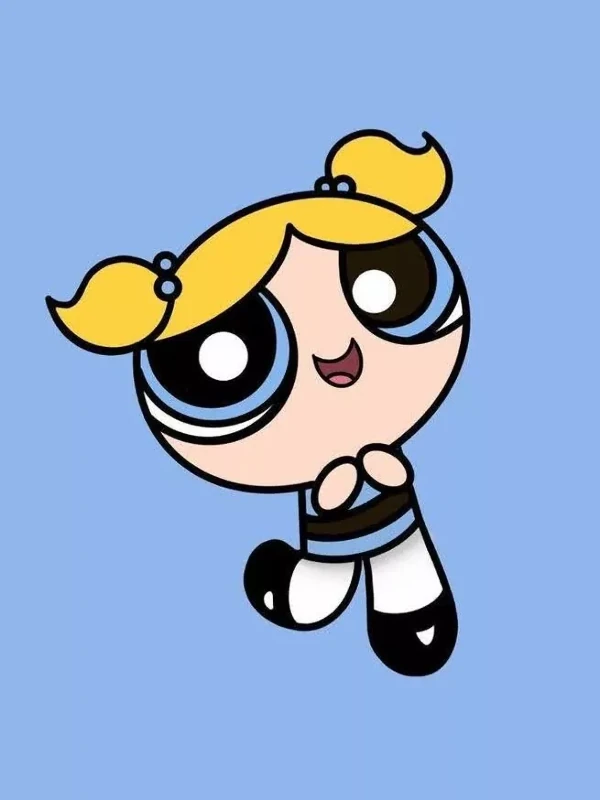 I love digital art here's an easy Powerpuff girl's drawing. If you want, you can try it out on your sketchbook.
Artist Credit: arts_with_nat
10.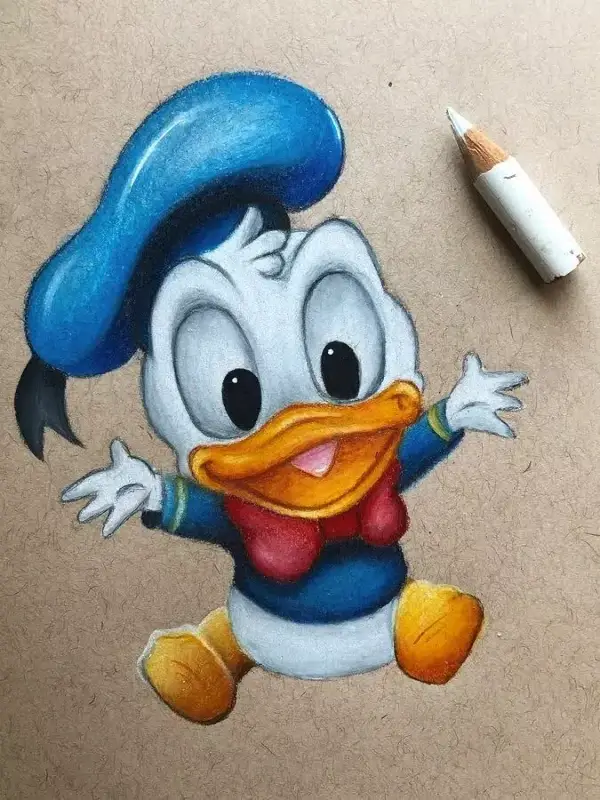 Here's a baby drawing of Donald Duck. It looks very happy like it is going to its mother.
Artist Credit: zuka_ml
11.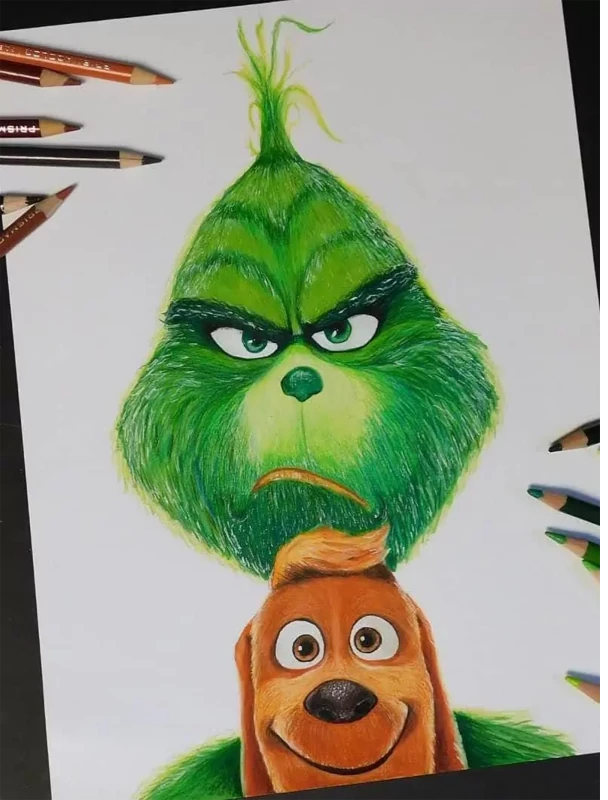 This is a pencil drawing of Grinch. Its body has similar to pear-shaped. It has yellow-green furry. In this picture, he looks with his dog. Have you known the name of the dog is Max?
Artist Credit: njcolor9320
12.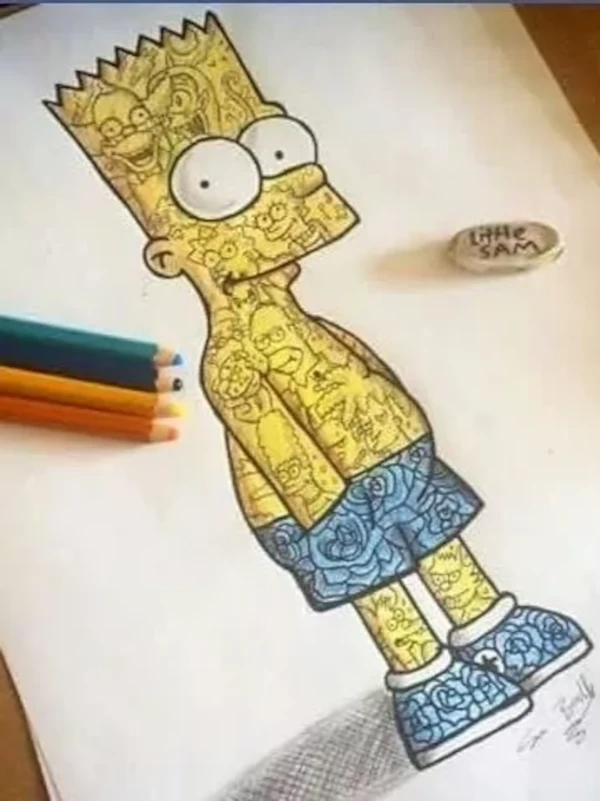 I love to make Bart Simpson drawings. You can also try to draw in your spare time because it's a very simple cartoon. His body & hair colour is yellow as well as it has big round eyes & largemouth.
Artist Credit: ox.lynz
13.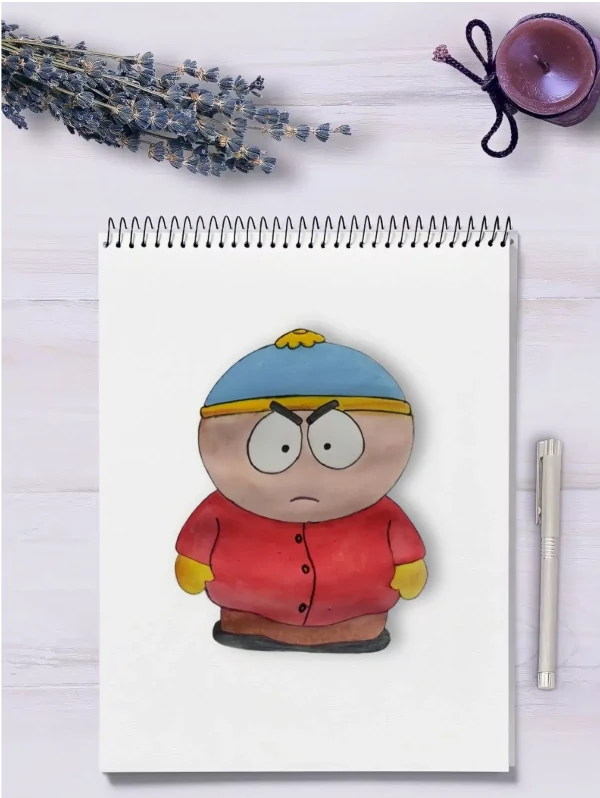 Here's a cute Eric Cartman's picture. It has a round face & a big belly. He is the main character of the South Park tv series. Matt Stone and Trey Parker have created the South Park animated tv series.
14.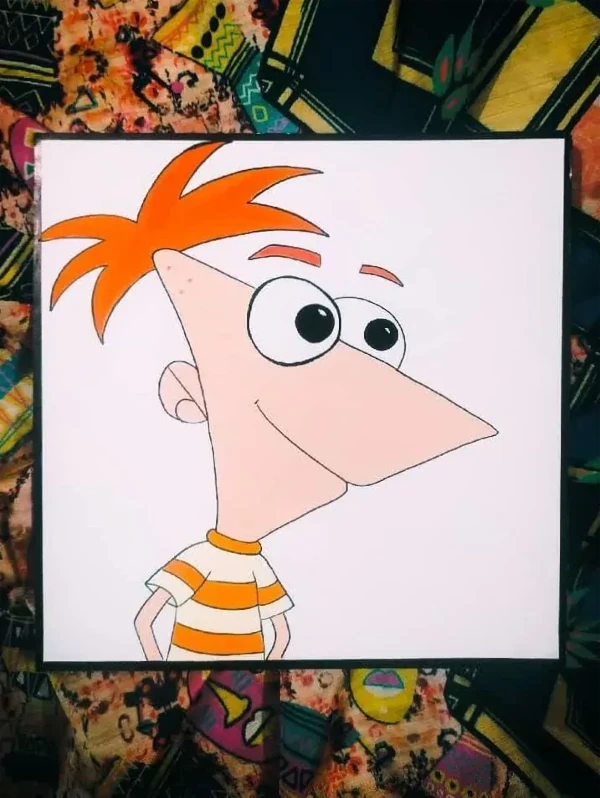 Phineas Flynn is a unique character because it has a triangular face with round eyes. His hair's looks like a coconut tree. The body of Phineas has smaller than his head. This cartoon character is easy to draw.
Artist Credit: crit_apricus
15.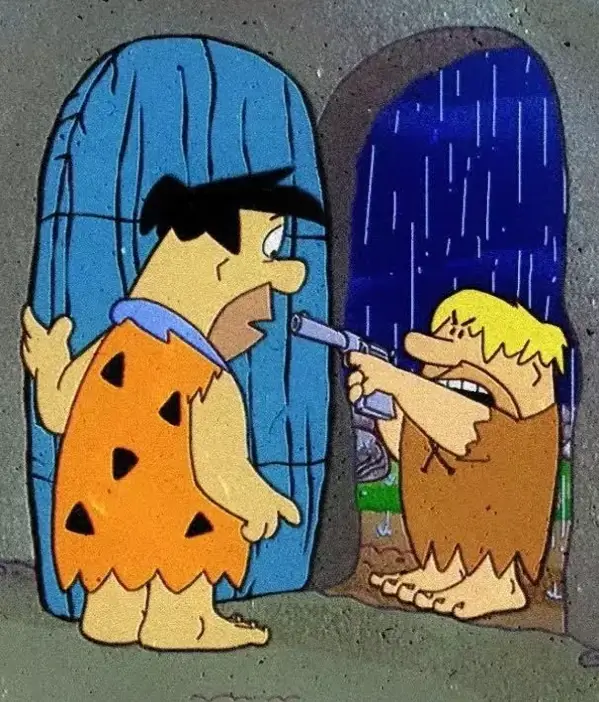 Let's try to make Barney Rubble. He is an easy character to draw in your sketchbook. He appears in The Flintstones animated tv series.
Artist Credit: dustin_studios
I hope, you have liked this post on cartoon drawing ideas. Make sure to bookmark this page for future reference.
You can also check this post on "How to Draw Lotus"
Keep Drawing!