Christmas is a yearly festival. People celebrate Christmas on the 25th of December to remember the birth of Jesus Christ. On the occasion of Christmas, people decorate the pine tree with colourful balls, yellow stars, colourful ribbons, ornaments & gifts.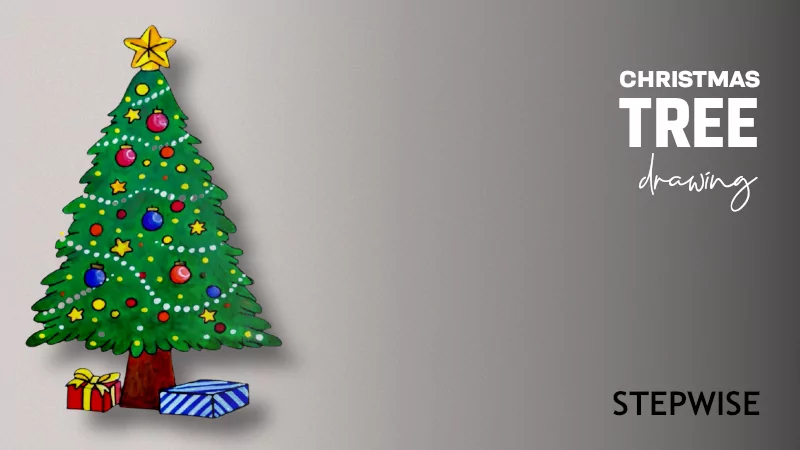 Step 1 – To draw a Christmas tree firstly, divide the paper into two equal parts, then draw a "triangular shape" with a diagonal of 13cm & width of 8.9cm for the crown. Next, draw a "rectangular shape" with a height of 2.3cm & a width of 1.7cm below the "triangular shape" for the trunk.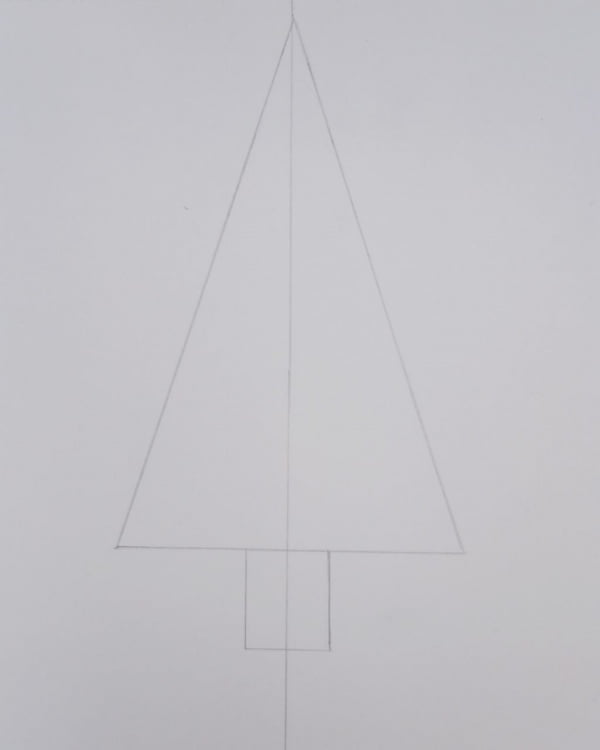 Step 2 – Draw the outline of the Christmas tree using "cloud-shaped" & make a "star shape" on the top of the Christmas tree then, draw its trunk using diagonal lines.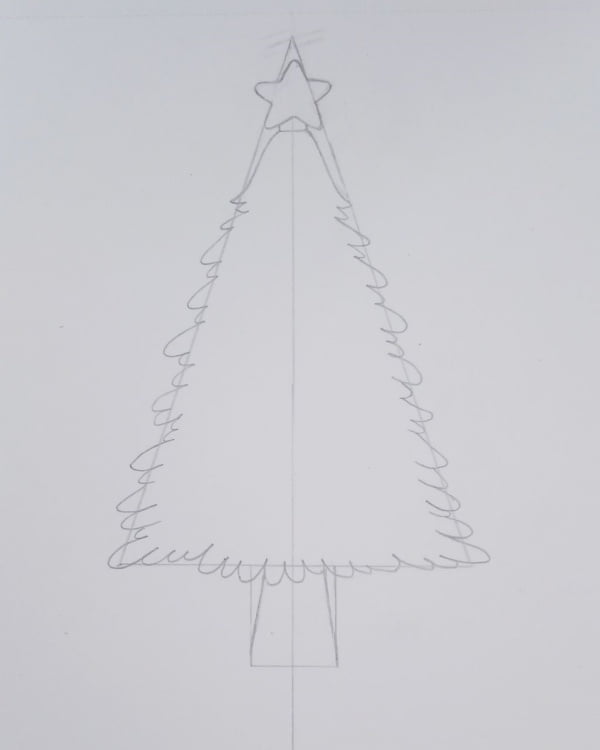 Step 3 – Erase all unneeded lines from the pine tree then, draw the outline of two gifts beside its trunk.
Step 4 – Continue to make the pine tree, then decorate the pine tree using some little stars, small & big circles. Finally, your Christmas tree's drawing is completed.
Step 5 – Now paint the pine tree, using light green for the crown & brown for its trunk then, fill the Christmas ball using red, blue, yellow & orange colours. Next, paint the star with yellow & light orange colour then, paint the gifts with blue, white, yellow & red colour then, take white jell pen & decorated our Christmas tree with using some wavy dots & in the last use the black thick pen or marker to make this drawing more visible.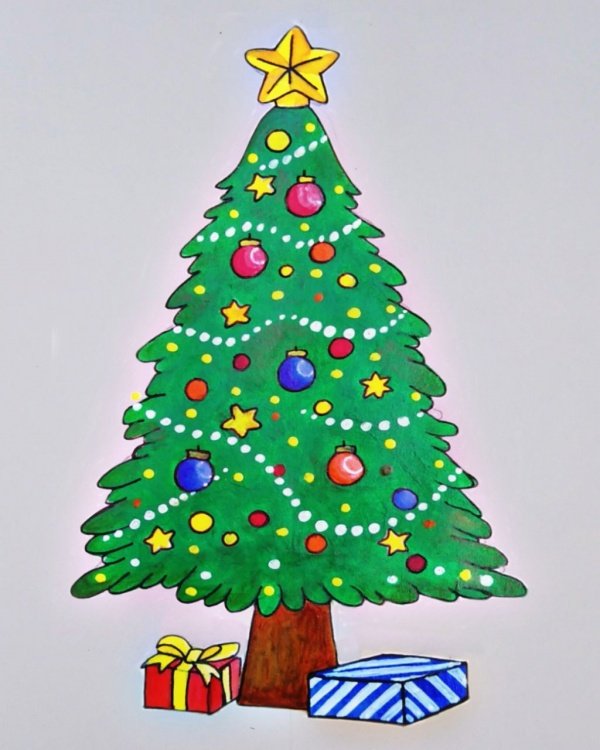 ---
All steps in single frame
To save this post for later use, pin the images below =]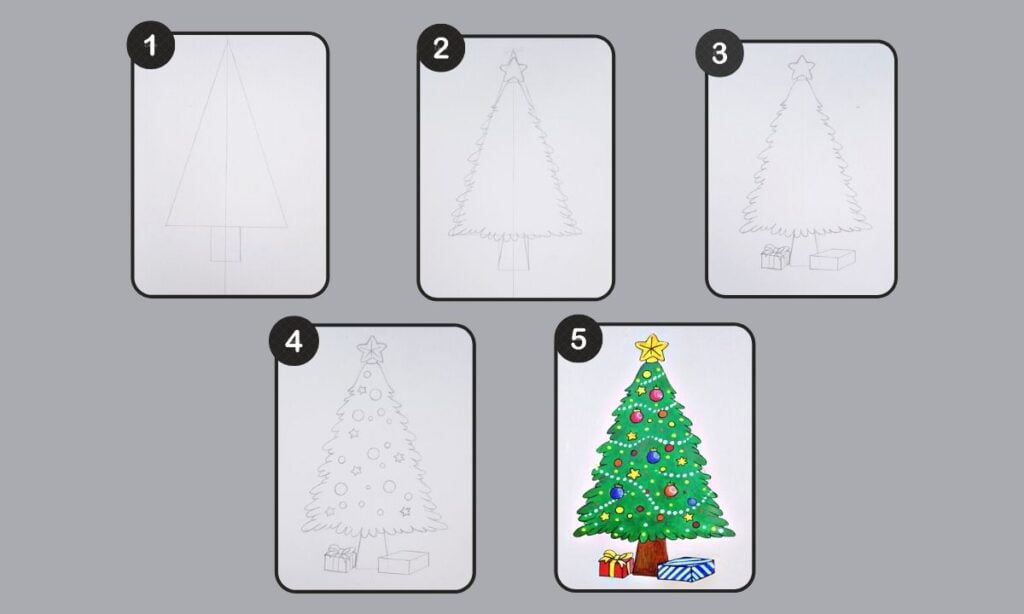 I hope, you have liked this step by step tutorial of the Christmas tree drawing. Make sure to bookmark this page for future reference.
You can also check this post on "Learn to Make Butterfly Drawing"
Keep Drawing!