Do you find it too complicated to make still life paintings? If yes, you landed on the right tutorial.
Below you will learn, "How to make simple still life painting".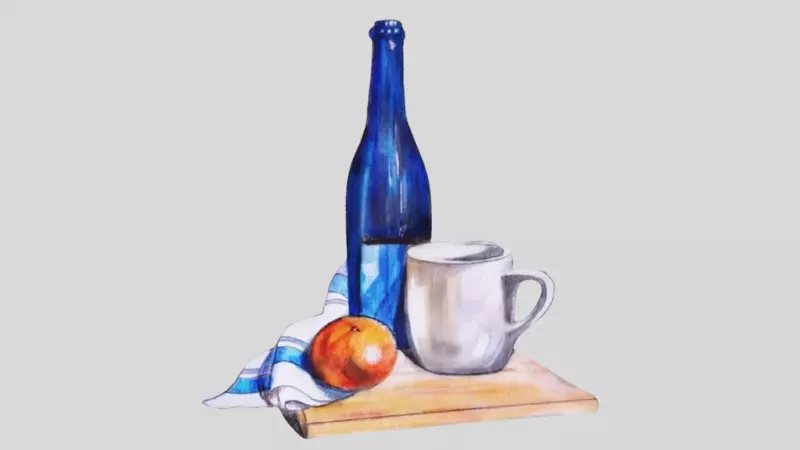 To make a still life painting start by measure the subject, after that roughly constructing the object with different shapes like- square, rectangle, half triangle & some lines, with the help of a scale and pencil.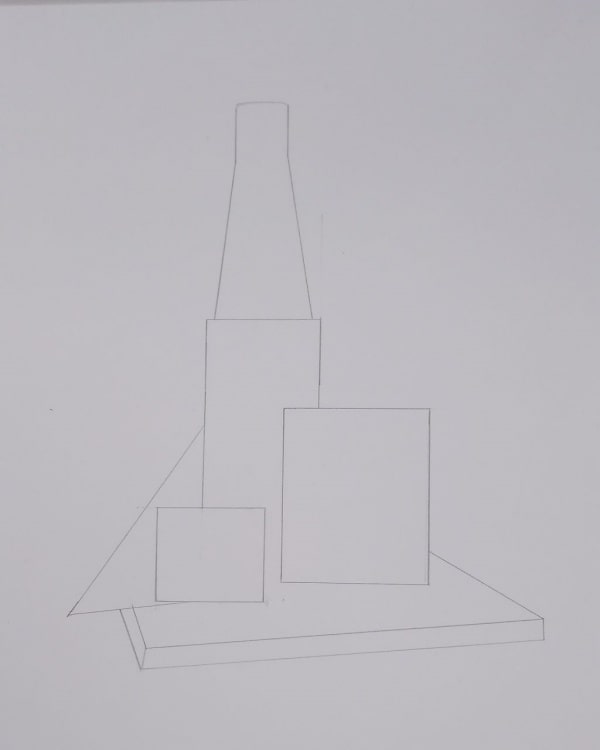 Now, draw the wine bottle, cup, orange, handkerchief inside the shape's, then make plywood under the object and remove all unnecessary lines.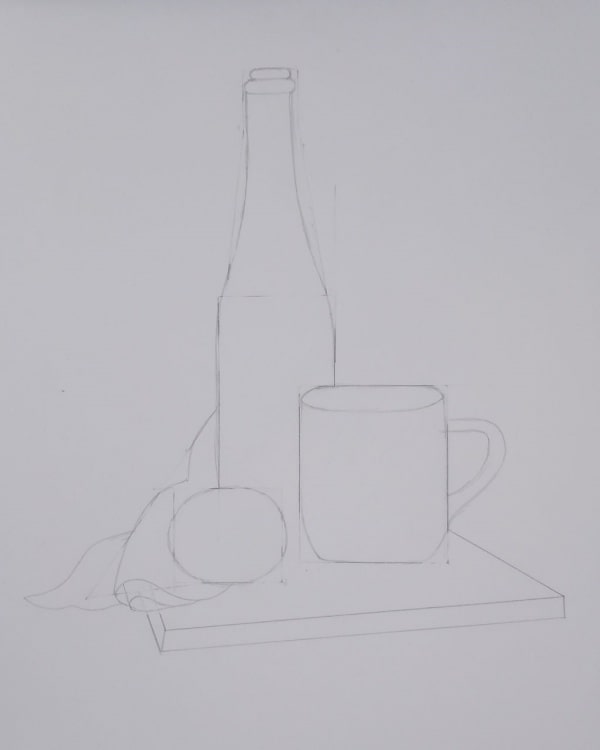 In this step, draw the object's shadow behind the wine bottle, then add some details inside the object. Finally, it's outline drawing is completed.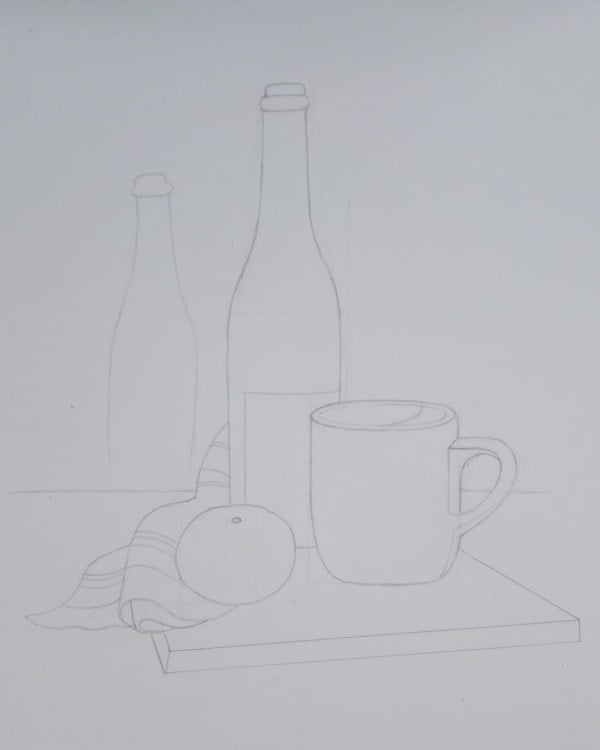 Moving ahead, color the background of the still life drawing with a mixture of light green & black color.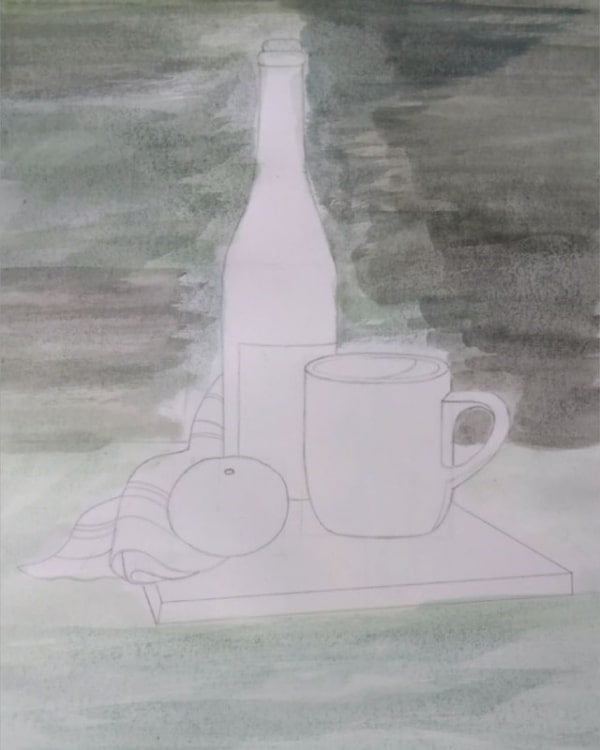 In the final step, color the object with dark color & add some details. By adding details painting will look more realistic.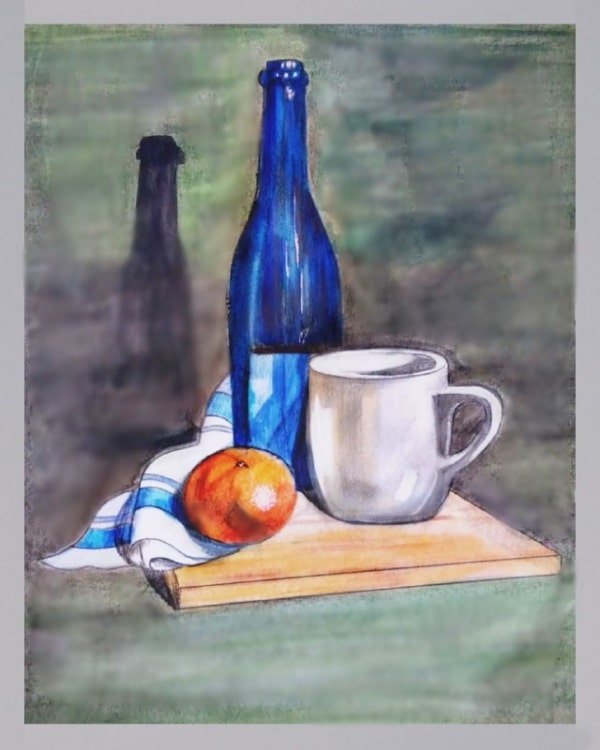 ---
All steps in single frame
To save this post for later use, pin the images below =]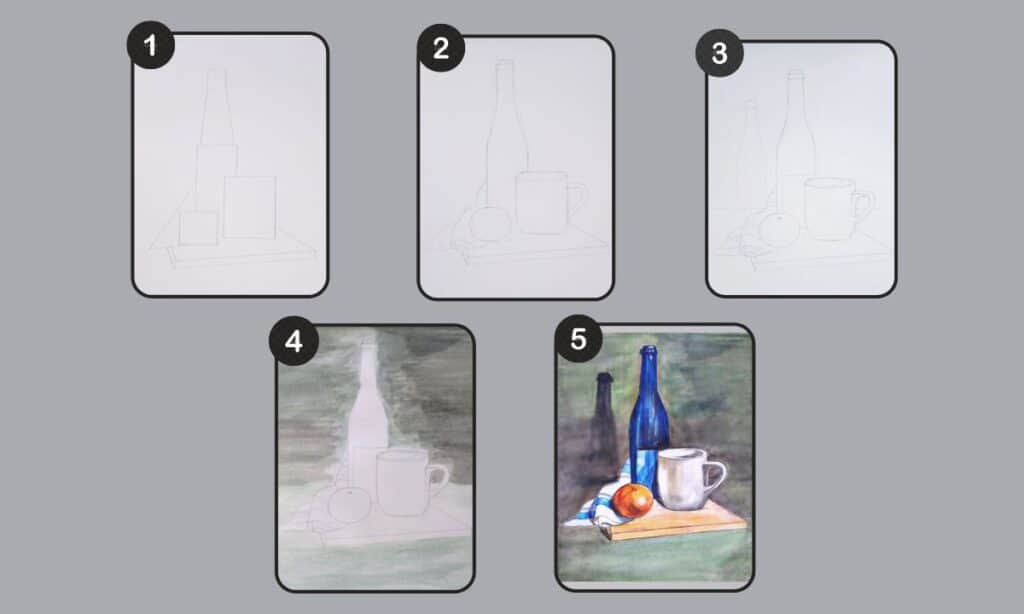 I hope, you have liked this step by step tutorial on still life painting. Make sure to bookmark this page for future reference.
You can also check this post on "Lord Shiva Pencil Sketch"
Keep Drawing!