Are you planning to build your own house or looking for house ideas to draw colourful paintings?
If so, you must scroll down to the post below.
This post will give you 15 amazing house colour drawing ideas that can help you give a unique look to your home. Maybe you would find your dream home in this collection.
Let's jump into the ideas.
1.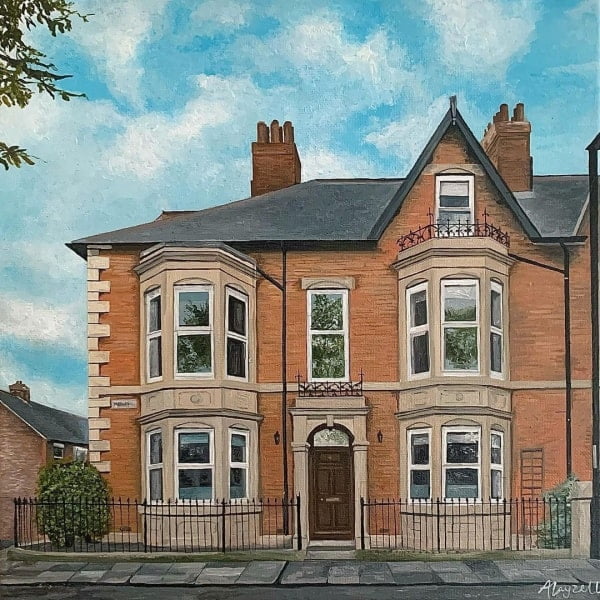 Some houses look gorgeous. Gaping at it we get amazed and say, How beautiful is this house! This house with big windows and dark pearwood colour gives a similar feel.
Artist Credit: amylouise_art
2.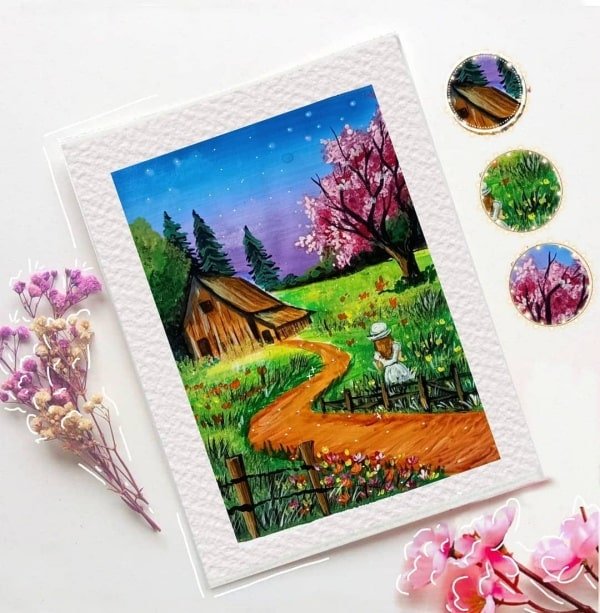 If you're thinking to fill your sketchbook, you can recreate this beautiful hut painting.
Artist Credit: ___.artyy.___
3.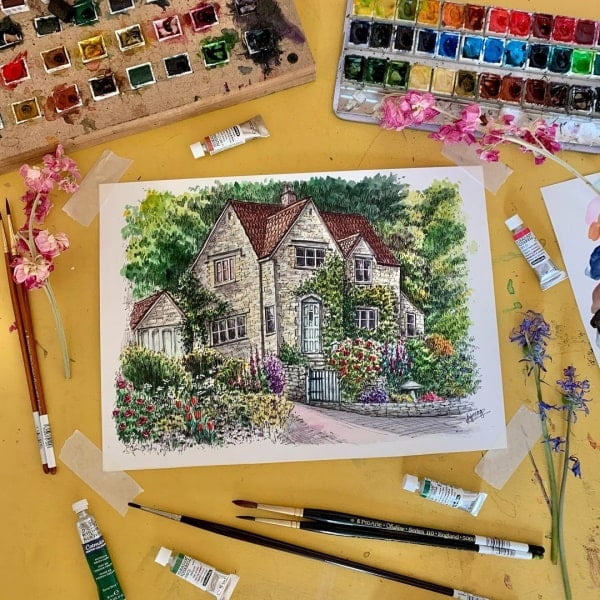 In this pic, the artist has drawn her dream house on paper. This beautiful house is surrounded by poppy flowers & plantlets.
Artist Credit: frannyoung
4.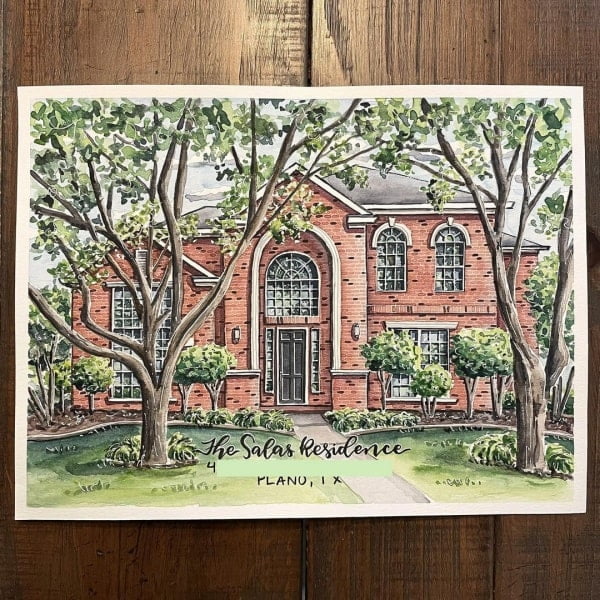 This apartment is featured by Tori Nelson. It is a watercolour painting in which large pane windows has been made with brick-style. The gardens & large trees in front of the apartment also enhance its look.
Artist Credit: torinelsonstudio
5.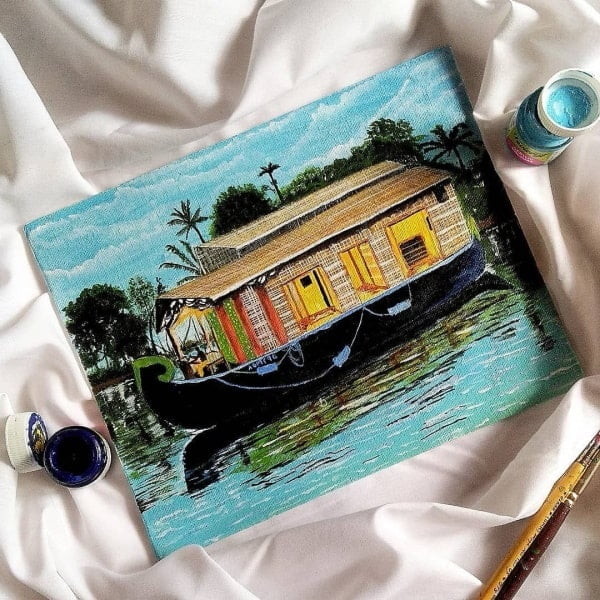 How do you like this houseboat idea? Have you thought of this house as your dream home? If yes, then you can take the idea from here and give it a real shape.
Artist Credit: extraartinary
6.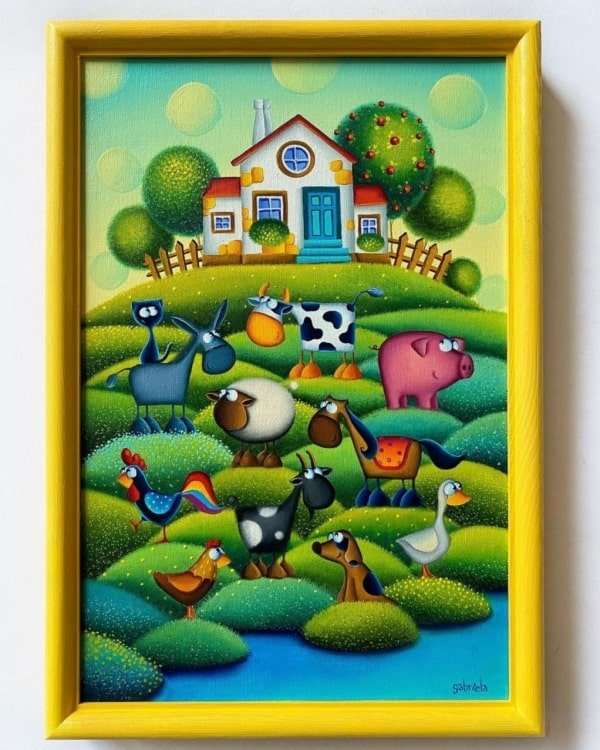 The bright colour of this painting pulls our attention. This pic has featured a cartoon home that looks lovely. This can be a good piece to decorate your drawing room.
Artist Credit: gabriela.elgaafary
7.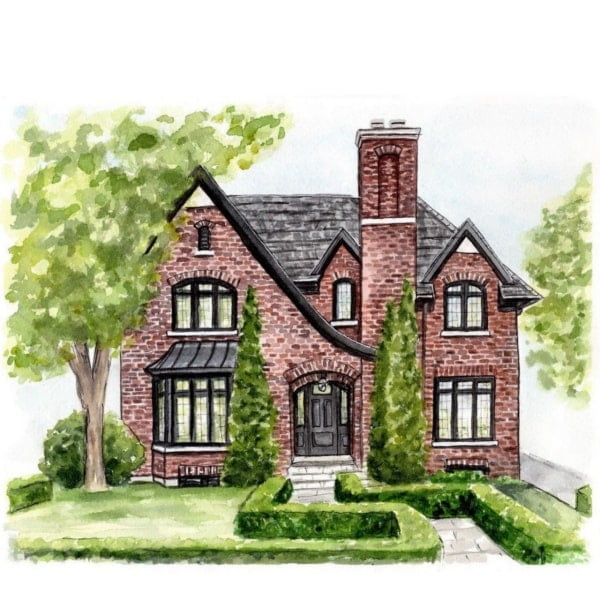 It's a brick style small house. Do you want to make this small home in your drawing copy? If yah, then you can start from its pillar then draw its wall & roof. Now add large windows & doors. Moving ahead make trees, & ornamental grasses. And in last, feature some details & lightly colour them. Remember – don't add too much water to the paint, because it will spoil your painting.
Artist Credit: wildcanarystudio
8.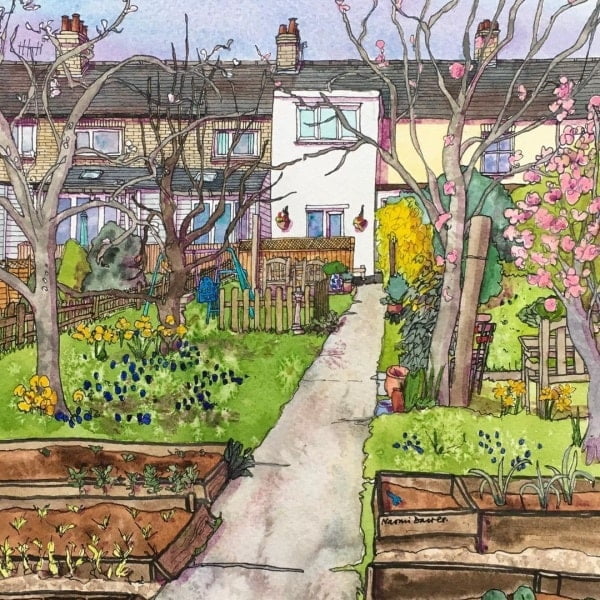 Artist has made the painting of her first home. She made her house's back garden where she & her friends used to play. If you like this painting idea, you can trace this on paper.
Artist Credit: naomidaviesart
9.
This painting is painted very lightly. If you're a learner, & you want to make a painting of a house with watercolour, then this would be a good art piece for you.
Artist Credit: tsbacic4
10.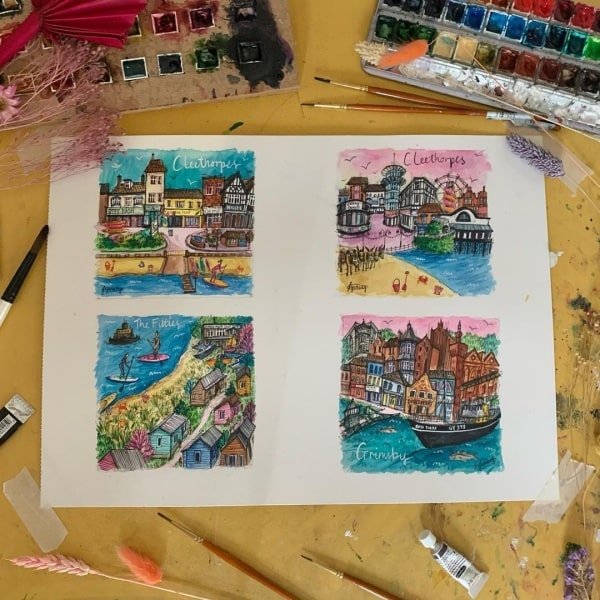 Are you looking for a Miniature House Painting? Here's four beautiful miniature painting's. If you want, to decor your sketchbook with these small paintings you are independent to do so.
Artist Credit: frannyoung
11.
Every person has their own dream home. Where they want to live happily with their family. For the man in the painting, the house is the same. He seems very happy with his wife and child.
Artist Credit: torinelsonstudio
12.
Have you ever wanted to make a painting using the losing technique? If so, you can visit the artists Insta page there you will get several losing technique paintings.
Artist Credit: canotstoppainting
13.
These miniature house painting has unique look, it is delicately displayed in a hexagon golden frame tied with a ribbon. If you're interested & want to purchase a house's Portrait drawing then. you must check the Instagram Id @torinelsonstudio.
Artist Credit: torinelsonstudio
14.
Cottages always look unique in style. I like hut style's houses. If you want to draw a cottage, then begin with a rectangular shape & add a front small wall with grasses. After that draw big glass windows & doors. And in the last draw brick texture to the wall and then complete the drawing by filling colour into it.
Artist Credit: zoejenkinsart
15.
How's this painting of — frog house inside the bottle. If you are interested to make this drawing in your sketchbook. Then colour it with crayons so, it will make your sketchbook more beautiful.
Artist Credit: artwork_by_kathi
---
All these easy house colour drawing ideas you have seen above are great works of artists, I have collected these drawings to help you get references and ideas for your drawing.
If you are a beginner or an advanced artist, you can take help from this. If you find an artwork lovely and interesting make sure to check out the artist and encourage them to keep doing their good work
You can also check this post on " 11 Relaxing Ideas For Cute Easy Stoner Paintings "
Keep Drawing!