Are you looking for a guide that can assist you to draw an anime character? If yes, You must check this stepwise lesson to draw the cute looking anime.
Follow the given steps that are written below to learn to draw this cute anime in simplified steps.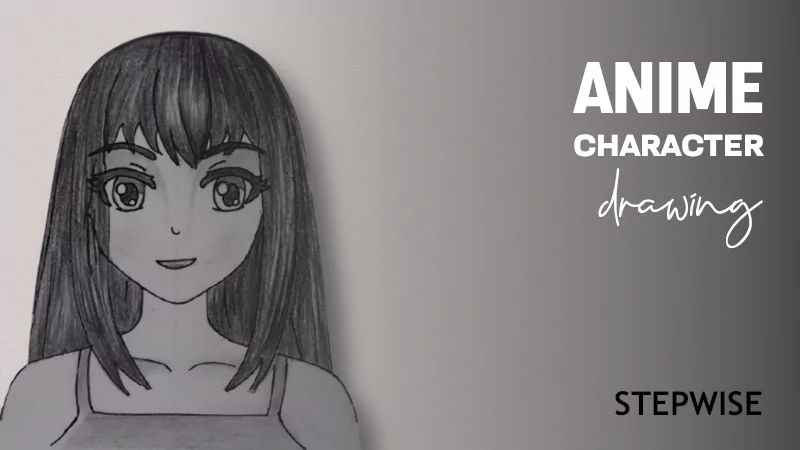 Drawing anime would be a lot of fun so, let's jump into the steps.
Step 1 – In the first step, draw a circle with a radius of 2.9cm.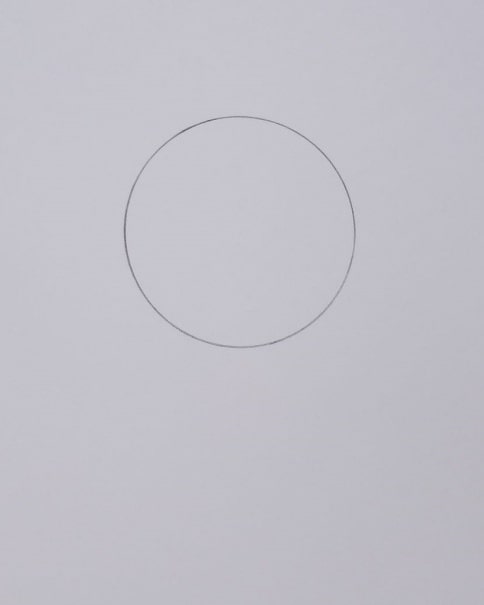 Step 2 – Now, draw plus line in the middle of a circle then, draw the anime girl's cheek & jaw's outline below the circle. Next, make neck & shoulder.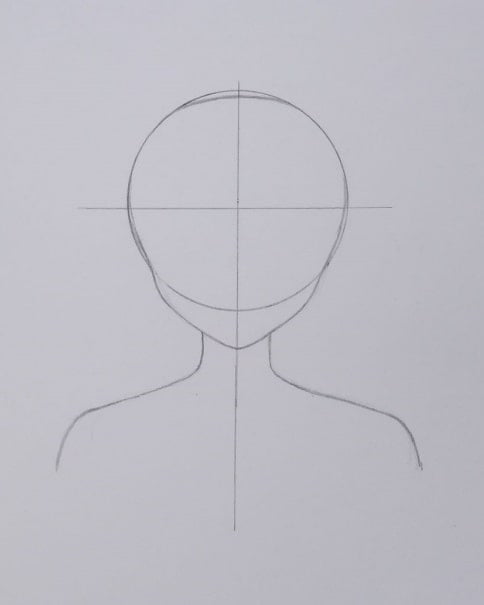 Step 3 – In the next step, make anime eyes in below the plus line then, draw eyebrows a little over the plus line, then draw the little nose, & small mouth.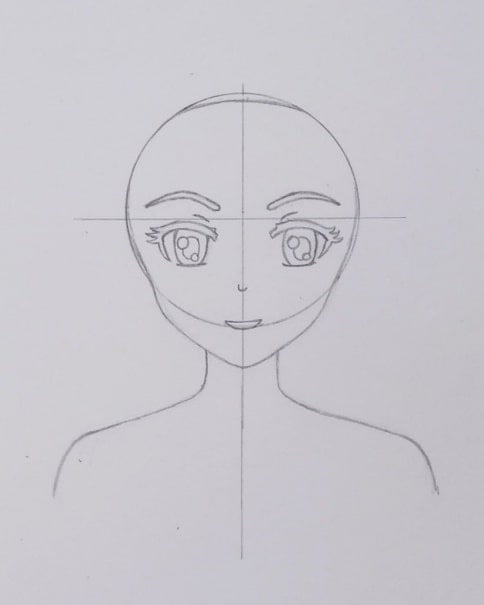 Step 4 – Now, make anime's hair outline with 2b grade pencil then, draw his ear's outline.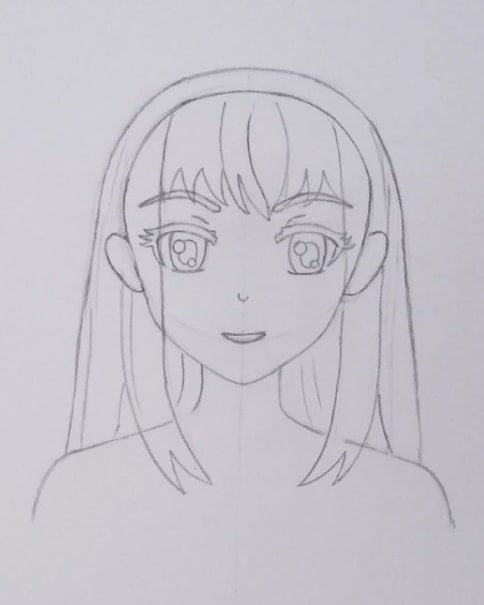 Step 5 – Now, shade this anime girl's drawing using 2b pencil grade for his face & cloth then, use 10b pencil for eyes, eyebrows & hair & in the last use dark pen to make this drawing more pretty. Finally, the anime's drawing is completed.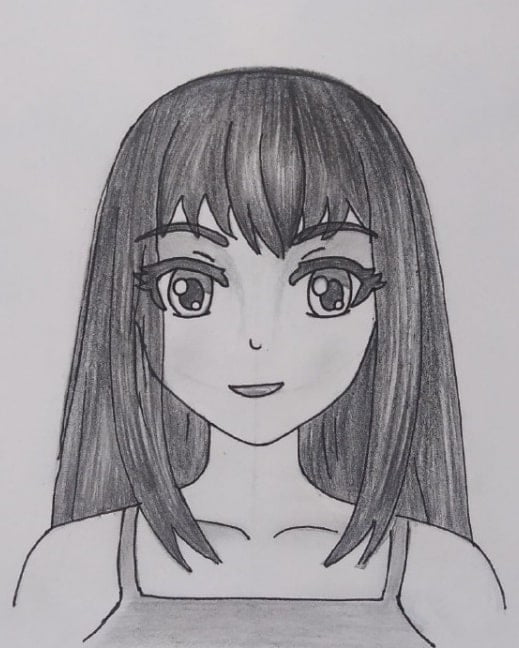 ---
All steps in single frame
To save this post for later use, pin the images below =]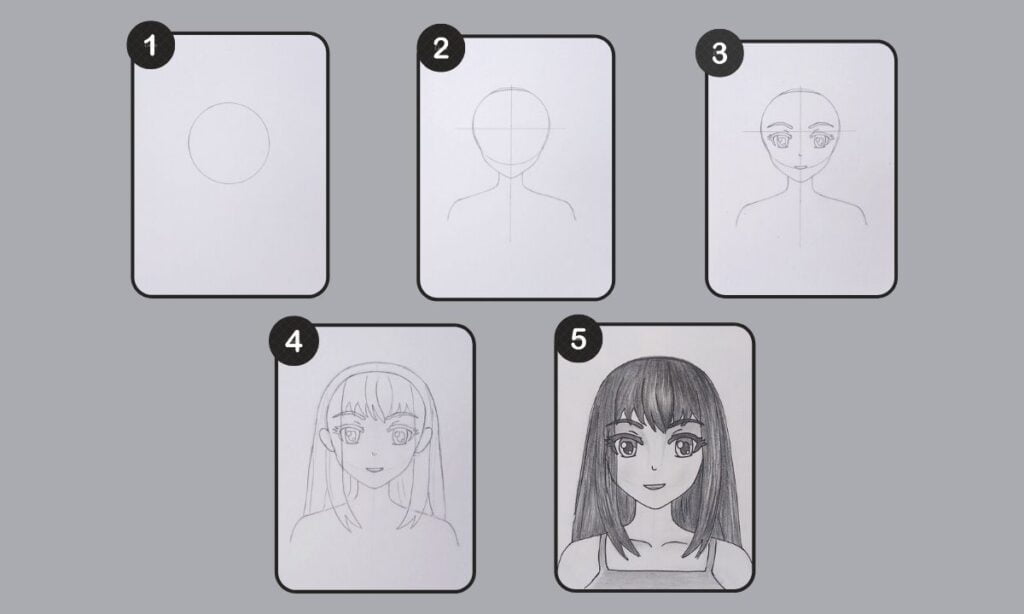 I hope, you have liked this step by step tutorial on anime character drawing. Make sure to bookmark this page for future reference.
You can also check this post on "How to Draw a Spider Web"
Keep Drawing!