Are you in search of simple trippy painting ideas? If yes, then you must go through this post containing 21 trippy painting ideas. You can take new ideas from this post to create lots of new beautiful art pieces.
In these 21 paintings ideas, you will get trippy paintings of animals, flowers, mountains etc.
But before moving ahead let's know what trippy drawing really is?
What is trippy drawing?
Many people automatically associate this art with psychedelic art. But till now no correct answer has been found for this art, an individual artist sees this art from their own view and perception.
Through trippy art, you can express anger, sadness and fear of something. In this painting, vibrant colours are used so that the painting would look attractive.
You can make this painting on paper or on an iPad with the help of drawing tools.
Let's jump into the article for getting ideas for Trippy art.
1.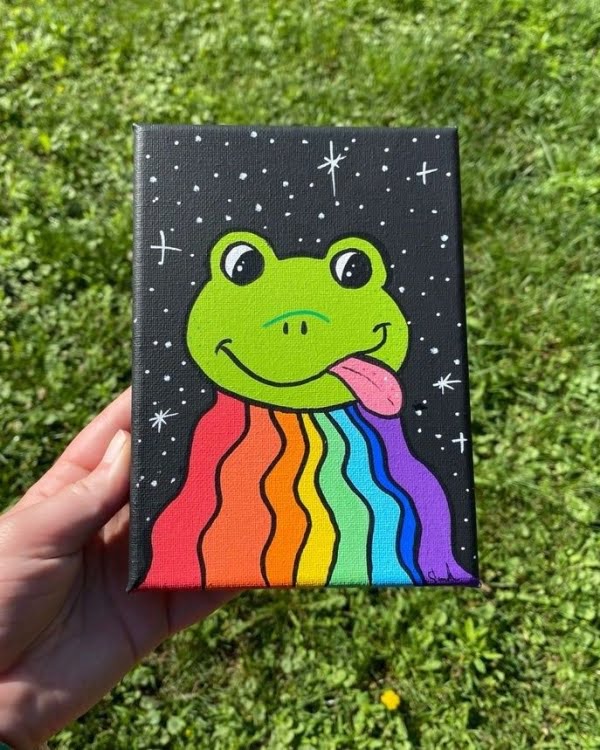 In this picture, the artist has made a frog in a trippy style. I really liked the rainbow colour of its body.
2.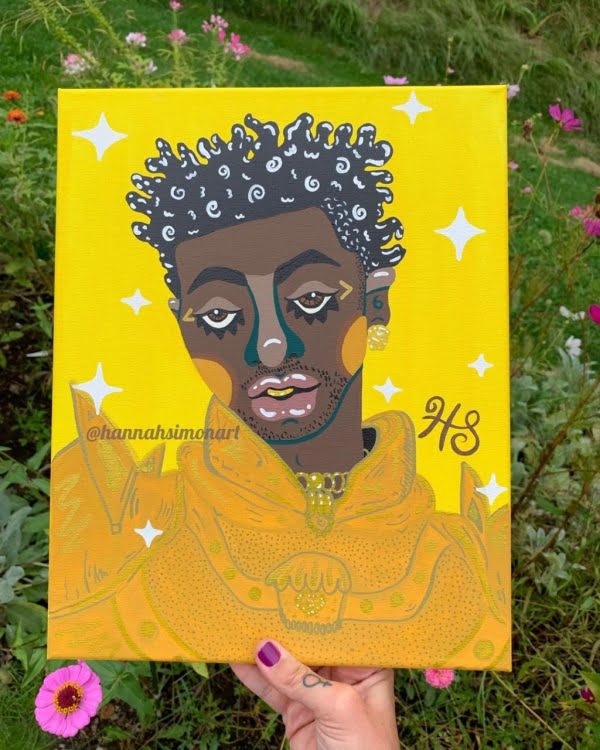 The artist has painted Linasx and his iconic Met Gala look. In this portrait. The use of monochromatic colour makes the Portrait more amazing.
Artist Credit: hannahsimonart
3.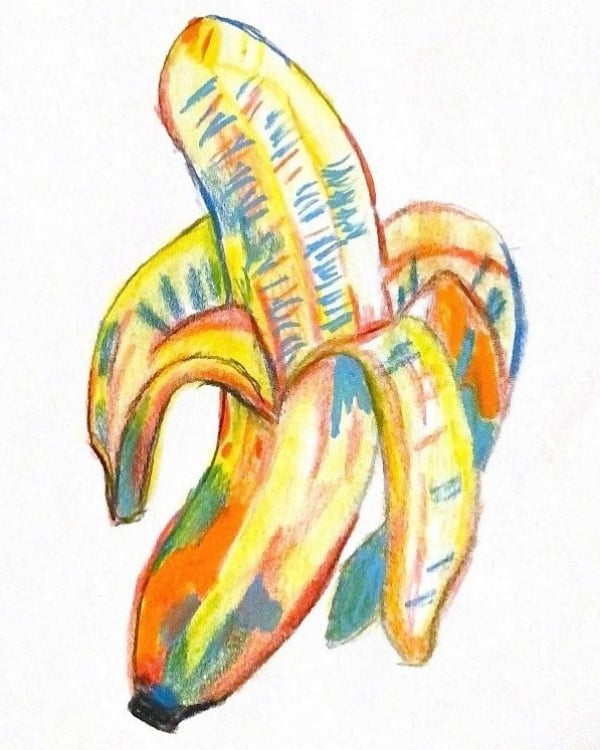 If you are a learner, and you want to learn trippy art, then you can begin with this banana drawing.
Artist Credit: sweetsketchbook
4.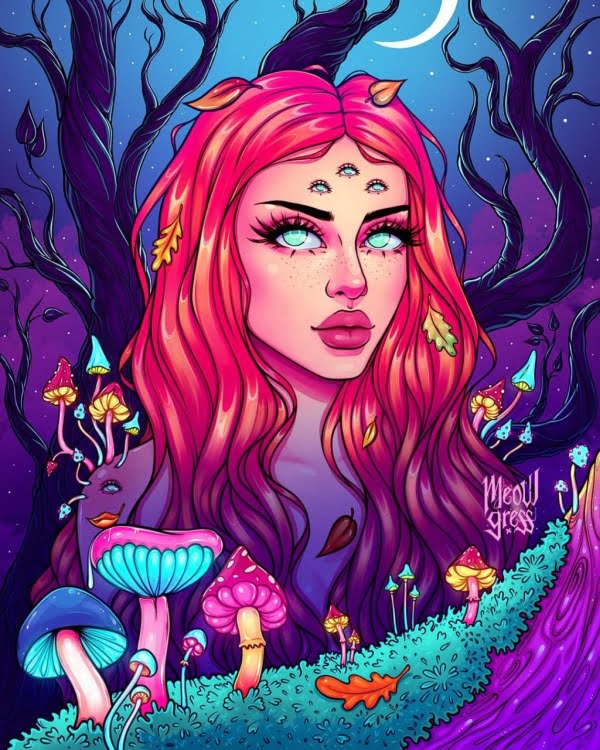 This digital painting is so amusing. The mixture of cool & warm colours looks wonderful.
Artist Credit: meowgress
5.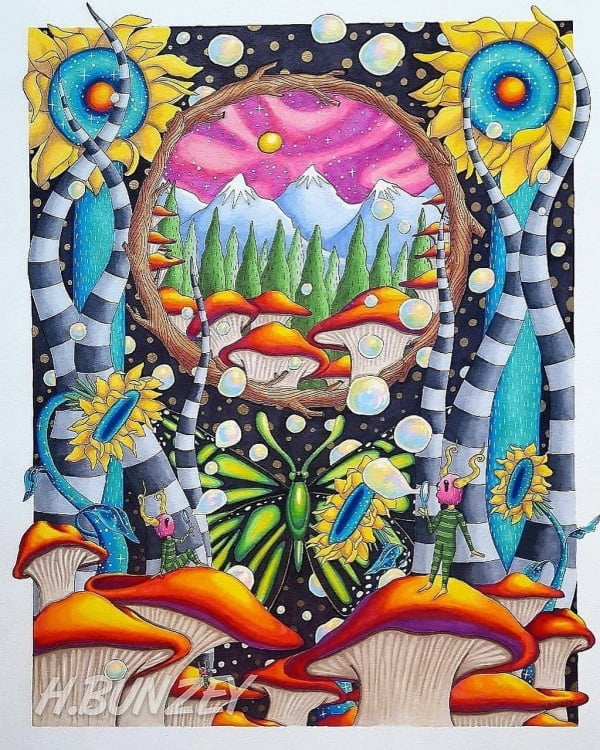 What a wonderful scene the painting has? The yellow colour of the flower & the red colour of the mushroom is making it striking.
Artist Credit: hbunzeyart
6.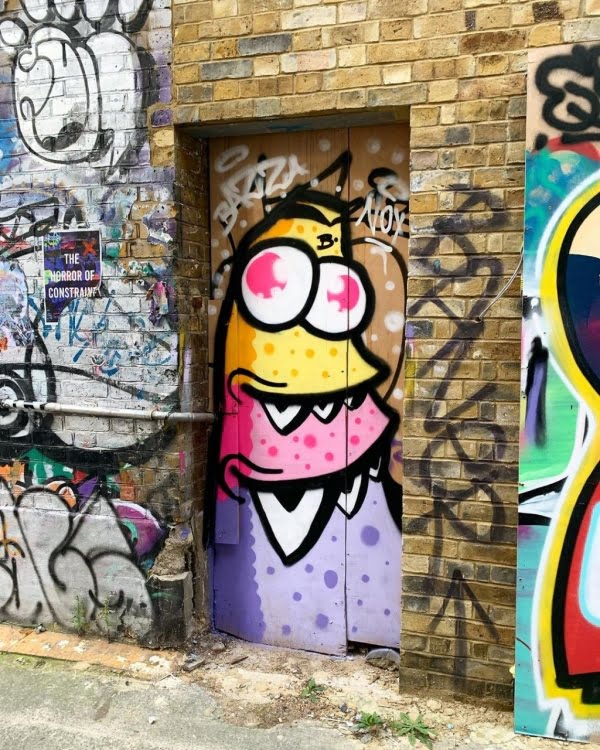 If you like to make street paintings, you can try painting this!
Artist Credit: bazzagramz
7.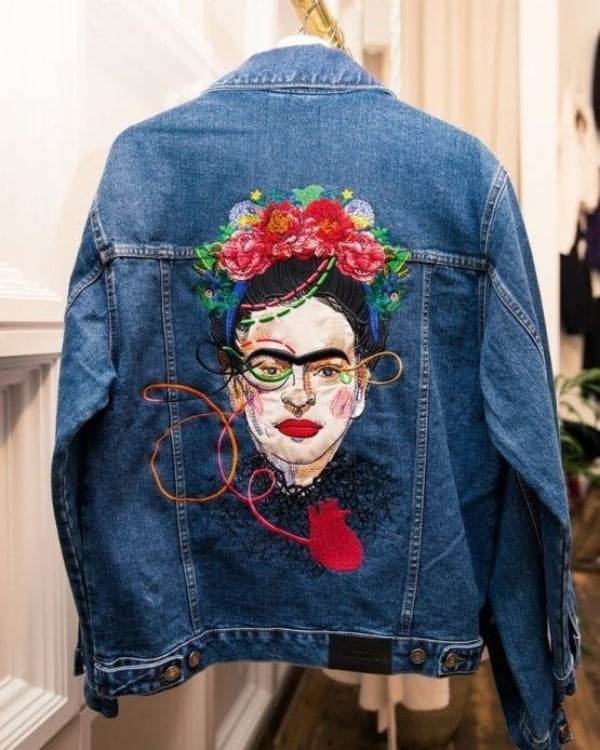 Do you like to paint on cloth? If yes — you can take ideas from this to create a new painting on your own Jacket.
8.
If you like the unique style of nail art then you must visit the artist Instagram profile for more beautiful nail art.
Artist Credit: azythenailtech
9.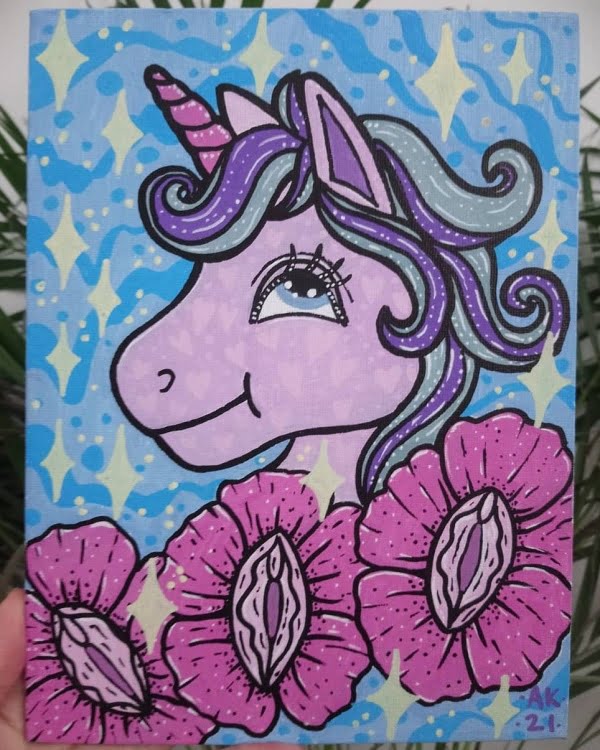 If your friend likes unicorns then you can make it to gift on his/her birthday.
Artist Credit: kuubeibe
10.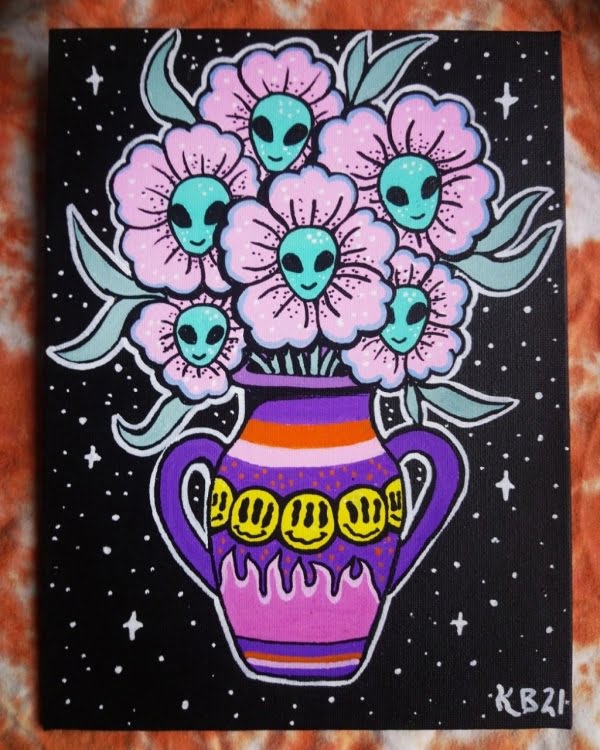 Here's a coloured marker drawing. Do you like these unique Alien flowers?
Artist Credit: kuubeibe
11.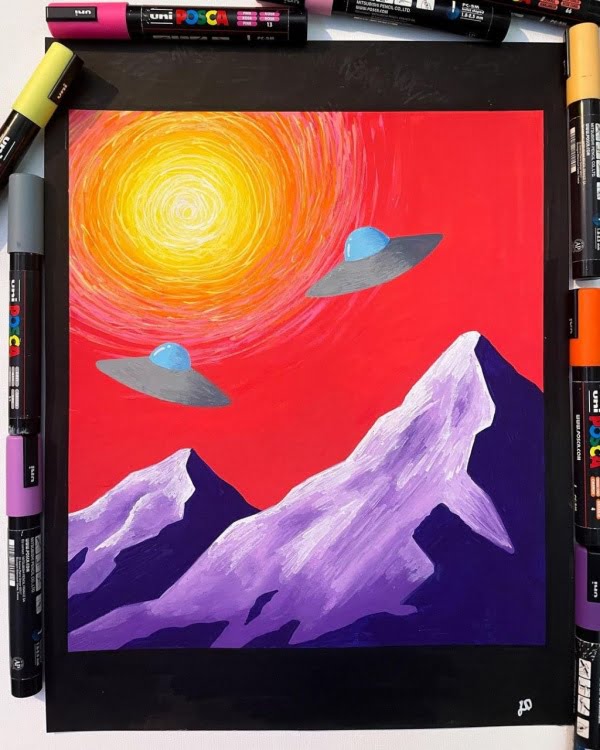 This beautiful painting is drawn by Louie. Using bright colours she turns our attention to the painting.
Artist Credit: somewherelouie
12.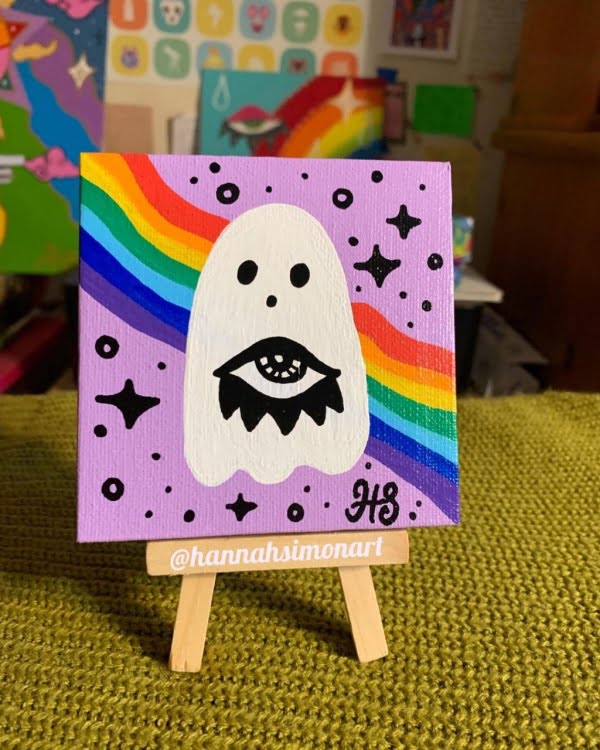 If you love this Miniature painting, you can decorate your study table using this Miniature painting.
Artist Credit: hannahsimonart
13.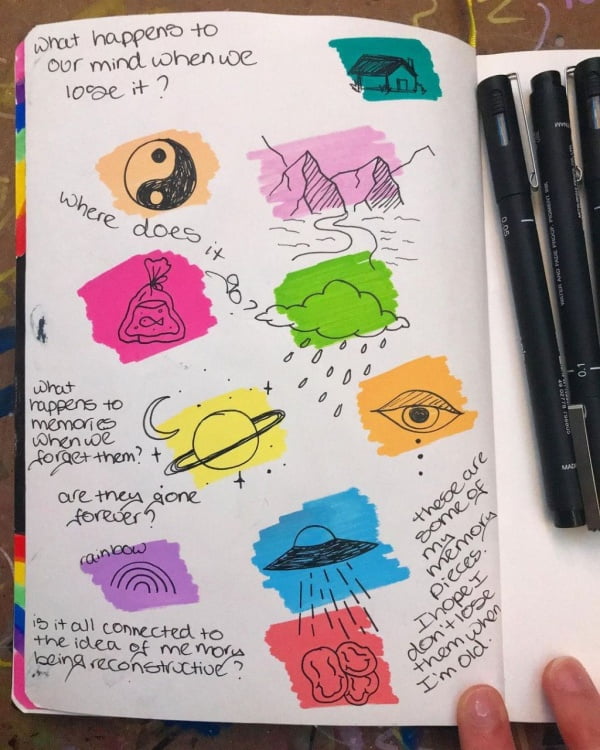 For learning trippy art this tutorial would be helpful to you.
Artist Credit: somewherelouie
14.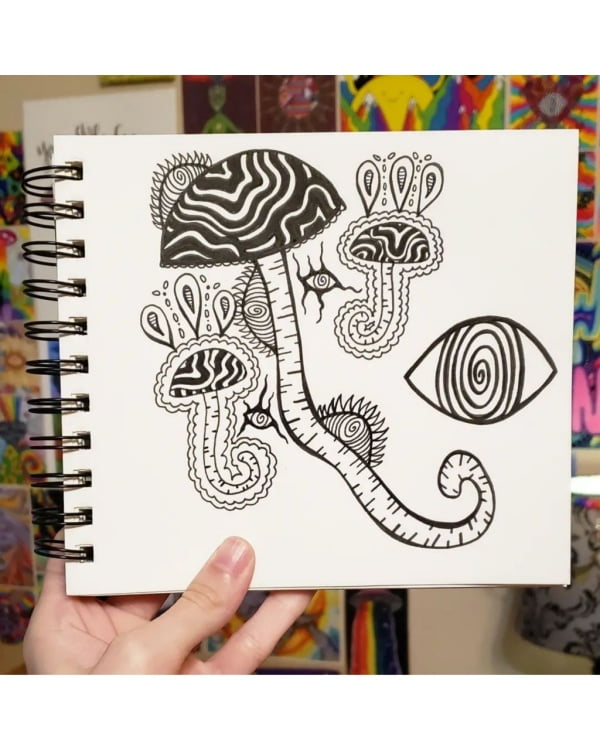 If you are feeling bored then you can amend your mood by making this painting.
Artist Credit: mosscoveredbf
15.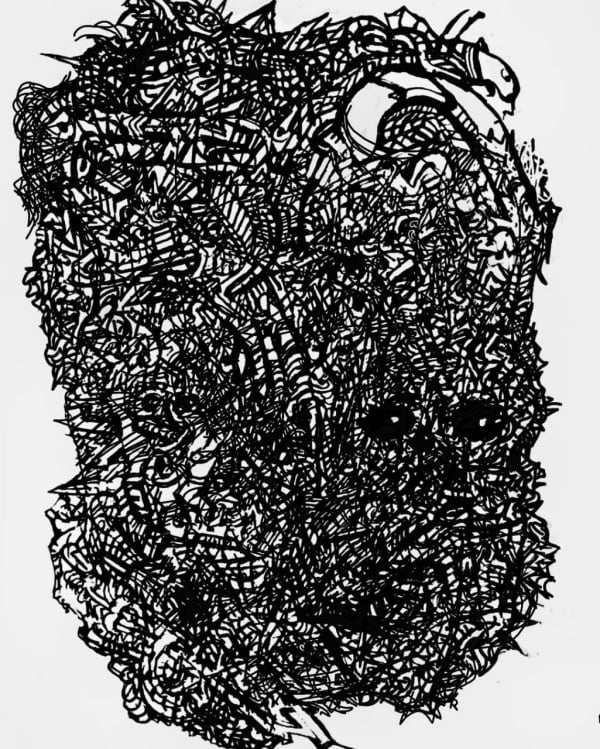 Looking at this painting, it seems that the artist has vented their anger. If you also want to release your anger then you can make this sketch.
Artist Credit: jojoheizmann
16.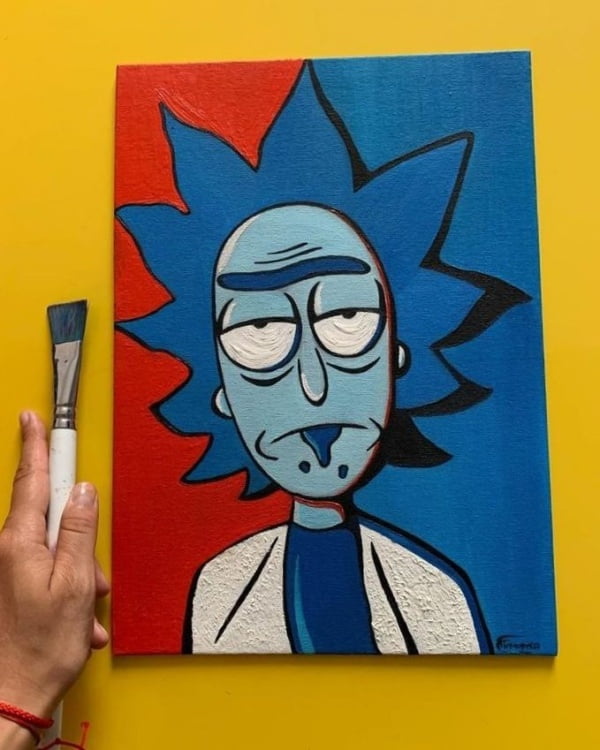 Here's a simple Acrylic painting. If you want to learn Acrylic painting -start with this simple painting.
17.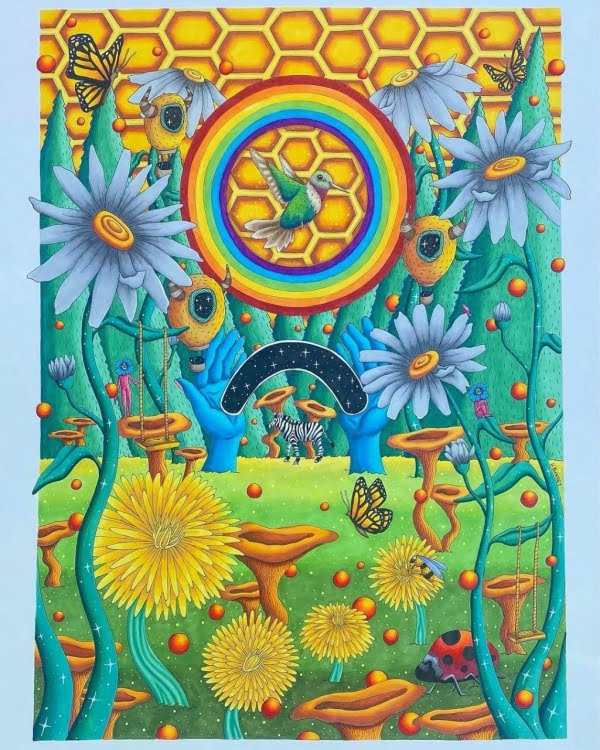 This digital painting features a wonderful garden with many flowers, butterflies, and birds.
Artist Credit: hbunzeyart
18.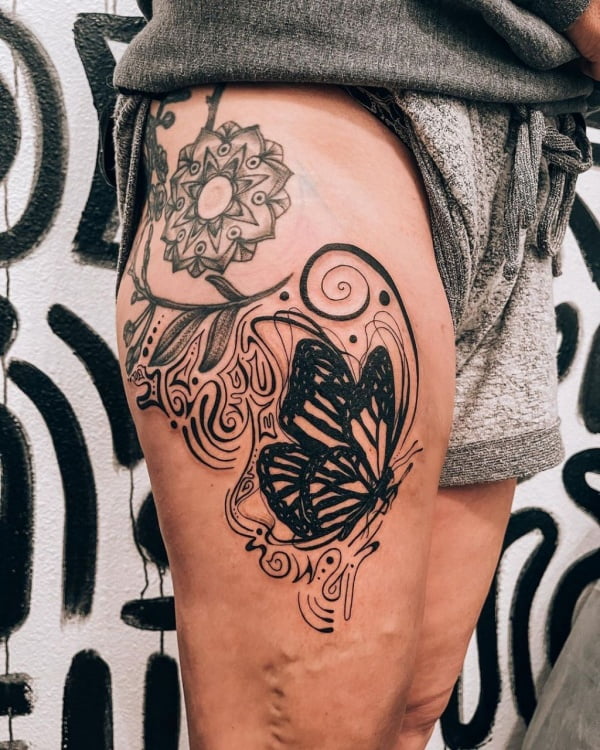 If you like trippy art, then you can mark this trippy tattoo on your hand.
Artist Credit: em3.rson
19.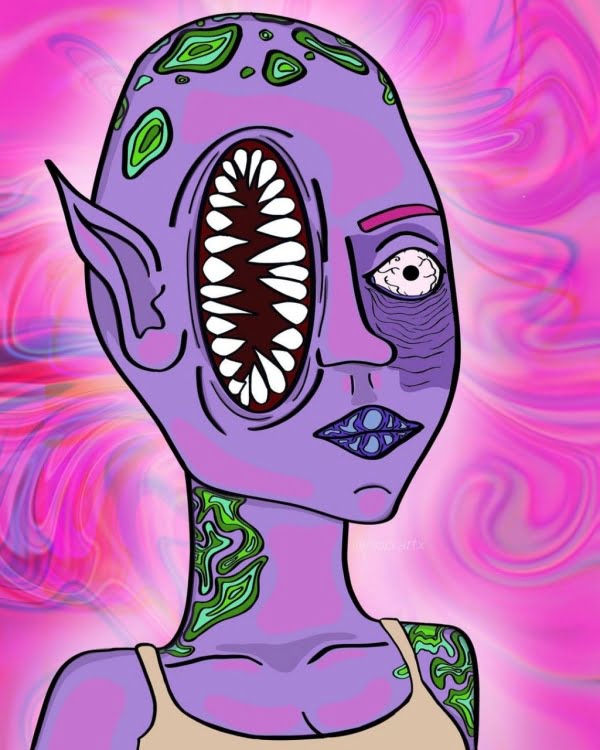 Here's Aleon's psychedelic art. I love the mix of pink & purple colour.
Artist Credit: oop.artx
20.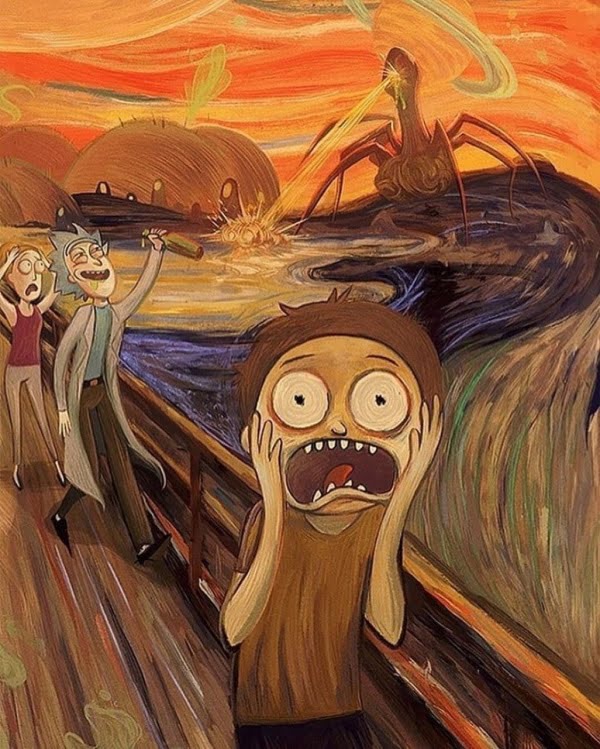 This monochromatic painting by Andrea Tamme has a frontman — who looks intimidated.
Artist Credit: trippy_energyy
21.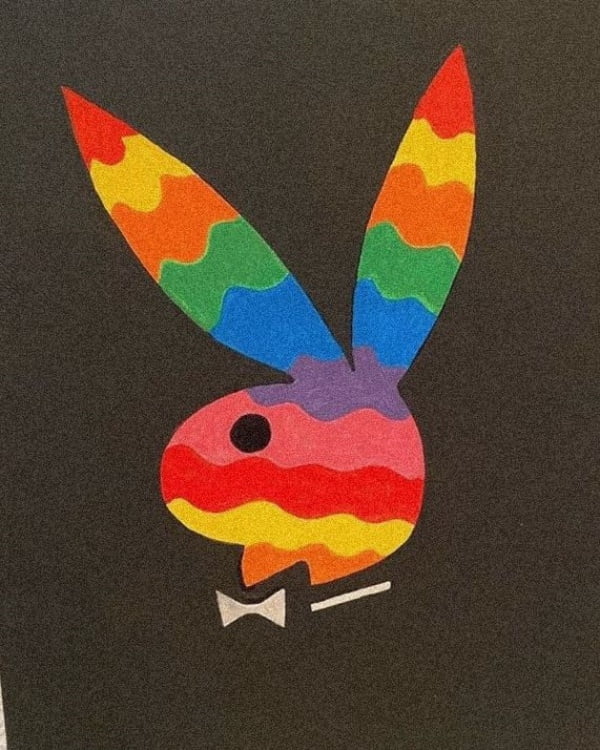 If you are searching for easy drawing. So Here's an easy rabbit drawing for your reference!
---
All these simple trippy drawing ideas you have seen above are great works of artists, I have collected these drawings to help you get references and ideas for your drawing.
If you are a beginner or an advanced artist, you can take help from this. If you find an artwork lovely and interesting make sure to check out the artist and encourage them to keep doing their good work
You can also check this post on " How to Make Squid Game Actress Sketch "
Keep Drawing!