Are you a fan of Naruto series? And you want to draw Naruto's character -Itachi Uchiha then you must check this post. In this tutorial we have shared the best guide to draw Itachi Uchiha drawing in 5 easy steps, each step includes a drawing for better understanding.
Let's jump into the steps to make the Itachi Uchiha drawing.
Step 1 – Divide the page into two equal parts vertically, then below draw a big "rectangular shape" with a height of 6.7cm and width of 10.5cm for arm & shoulder. Next, draw a "minus shape" with a height of 1.4cm & a width of 5.2cm for Itachi's clothe colour over the rectangular shape, then draw a vertically "rectangular shape" with a height of 4.6cm & width of 3.6cm.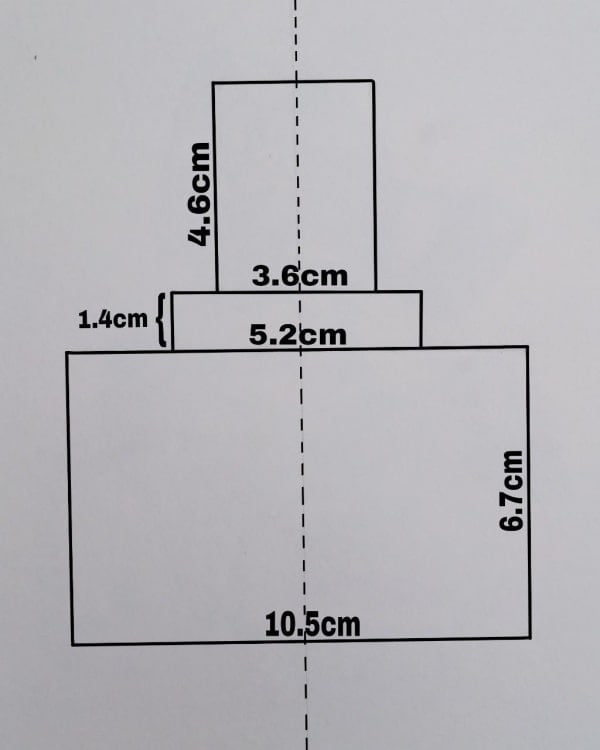 Step 2 – Draw Ithachi's front hairstyle inside the rectangular shape in vertical, then make his headband.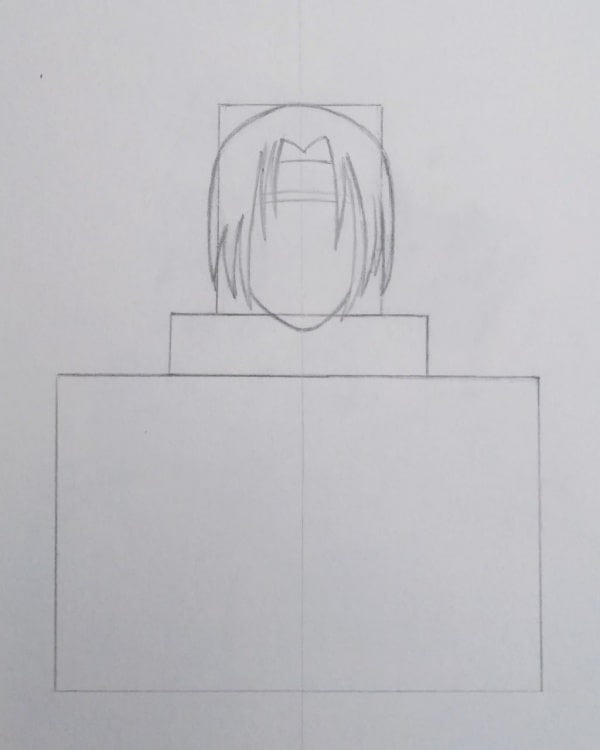 Step 3 – Now, make his facial features like – eyes, eyebrows, nose's point, lip's line & face line, then draw his headband's symbol.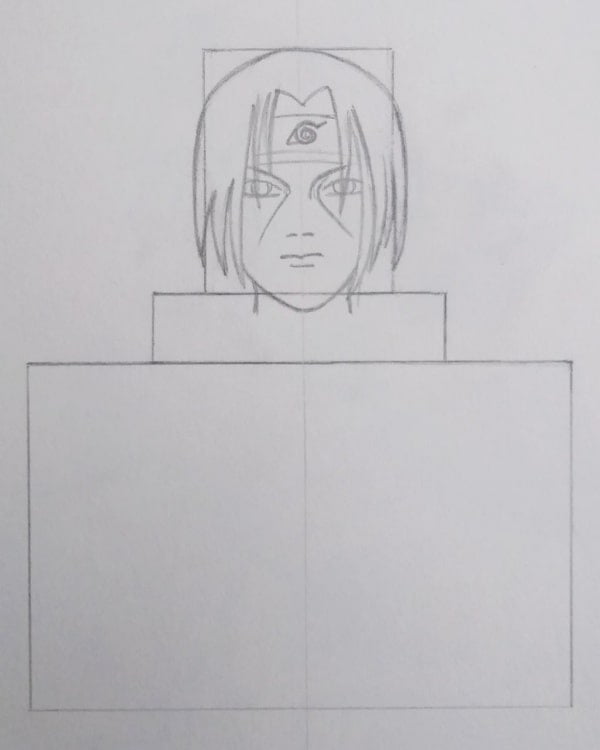 Step 4 – Next make Itachi's costume & add its details.
Step 5 – Erase all unnecessary lines from Itachi's picture. Moving ahead make his weapon & it designs with rhombus shape and in the final step shade Itachi's drawing, hair & eye's pupil using 10B pencil grades, then his costume with 8B pencil grade &, costume's designed & face shade with 2B pencil grades, then coloured his costume's collar's below & over with using a black marker. Finally, your Itachi is completed.
---
All steps in single frame
To save this post for later use, pin the images below =]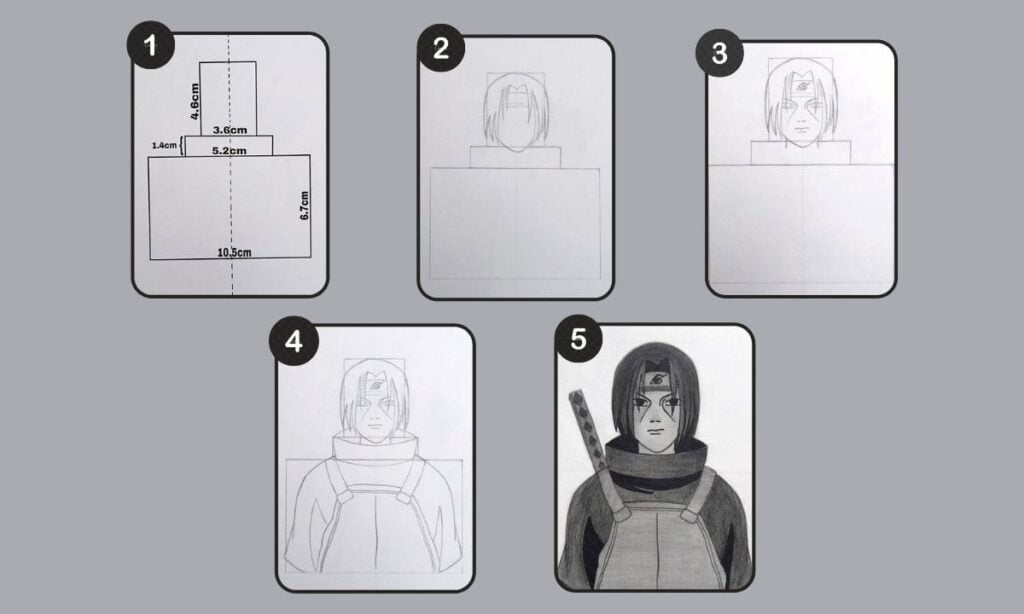 I hope, you have liked this step by step tutorial of the Itachi Uchiha drawing. Make sure to bookmark this page for future reference.
You can also check this post on "11 Meaningful Drawings Ideas With Deep Message"
Keep Drawing!