Do you want to make a Cherry blossom drawing? If yes, below we have shared Cherry blossom drawings' step-by-step tutorial. This tutorial will be helpful for you to make a Cherry flower drawing with simple steps.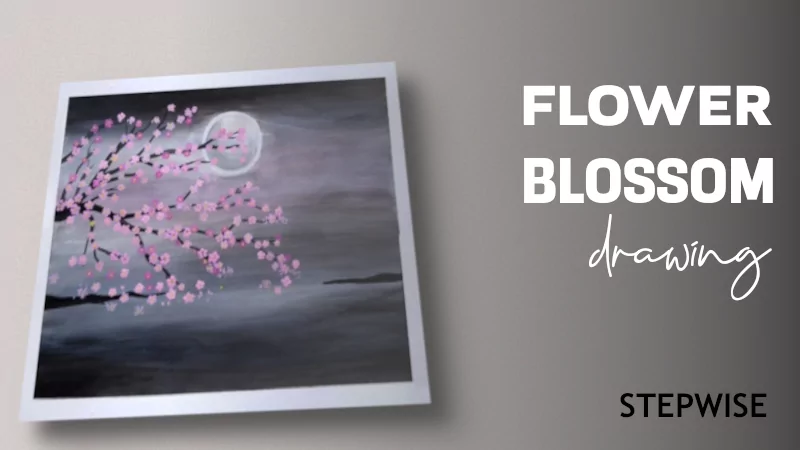 Let's jump into the tutorial to make a Cherry blossom drawing!
Step 1 – To make the cherry blossom flower firstly, paste the transparent tape or masking tape on all sides of the paper. Step 2 – Now, draw a circle in the middle of the paper for the moon, then colour the background of the cherry blossom flower using black, white, purple & light blue colours.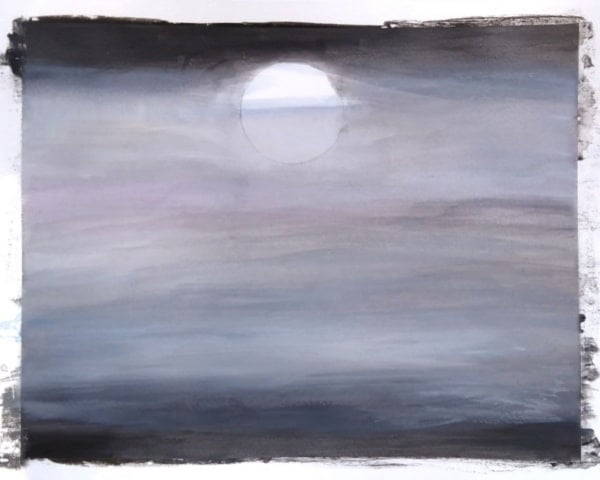 Step 3 – In this step, paint the moon with white colour, then shade inside the moon with 10B grade pencil like this painting.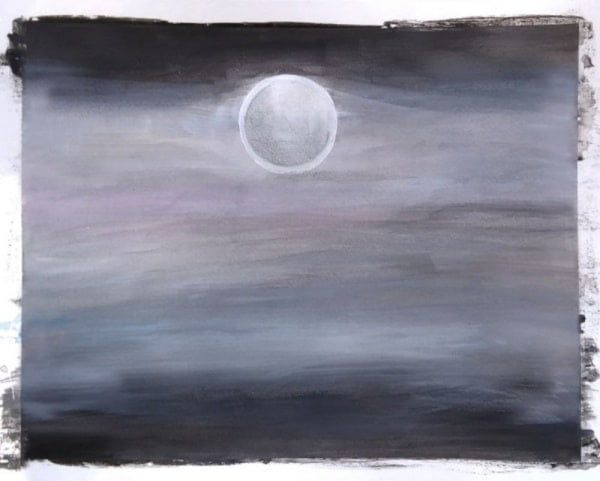 Step 4 – Next, make the cherry blossom's branches & land with black colour.
(Note – You can use a black marker )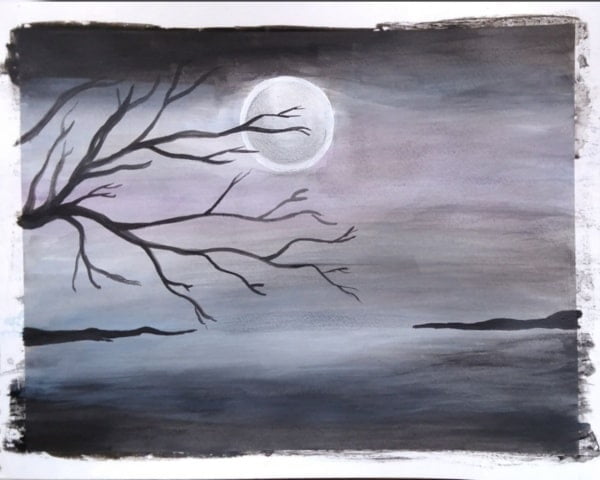 Step 5 – In the final step, make many bunches of cherry blossoms flowers on branches using light pink & dark pink colour next, fill the yellow colour in middle the all cherry blossom' flower.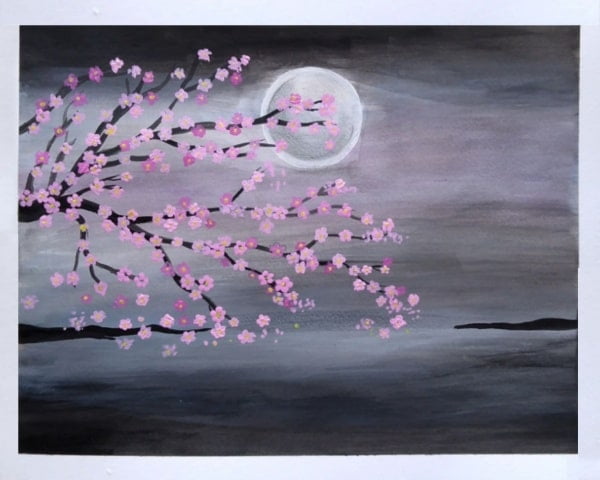 ---
All steps in single frame
To save this post for later use, pin the images below =]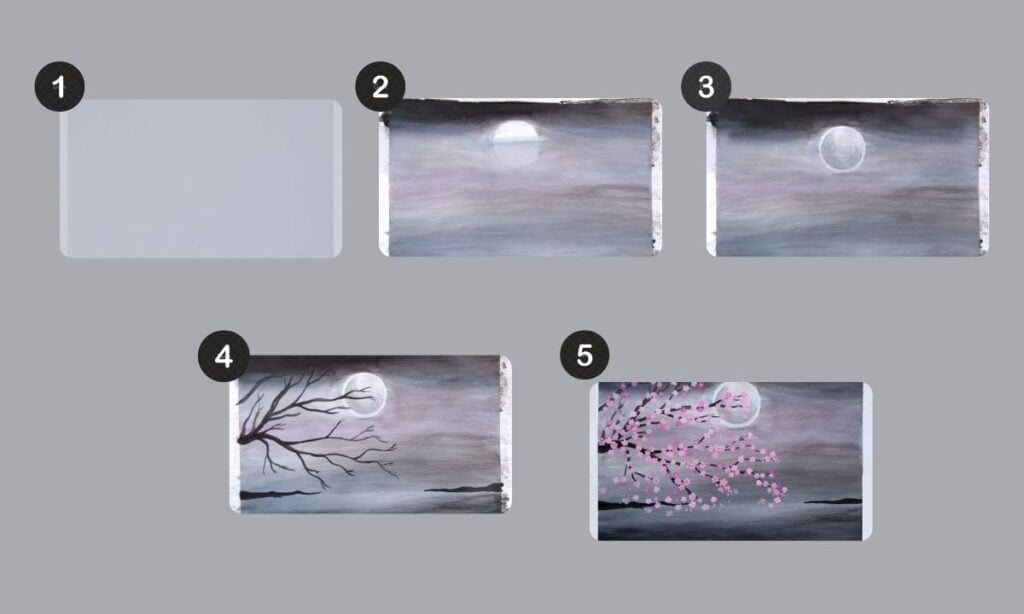 I hope, you have liked this step by step tutorial on Cherry blossom drawing. Make sure to bookmark this page for future reference.
You can also check this post on "How to Draw Lotus"
Keep Drawing!