Do you want to Draw Doll from Squid Game? If yes, below we have shared Doll drawings' step-by-step tutorial. This tutorial would help you to make Doll sketch with simple steps.
After watching the web series people become crazy about every little thing the web series was linked with. It's actually very crazy to find links and actualize those things in real life. And due to that, I thought of making this drawing for you guys!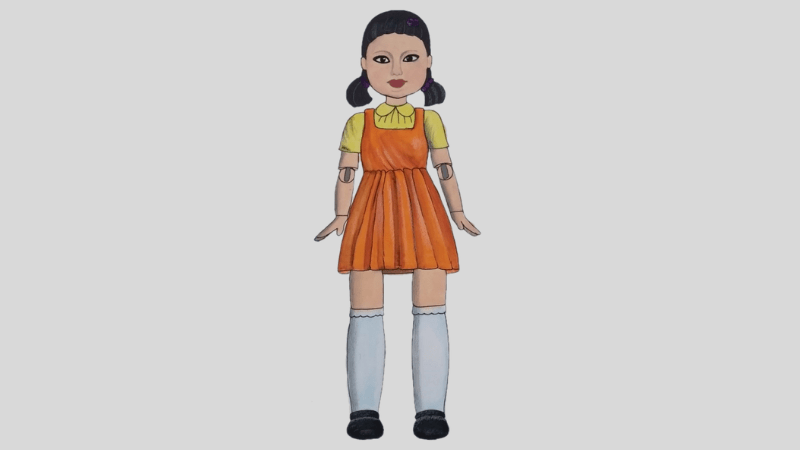 Let's jump into the tutorial to make the Doll!
First of all, vertically split the paper into two equal parts, then draw the doll's round face & its features such as – round eyes, thin eyebrows, button nose, attached lobe ears & bow-shaped lips.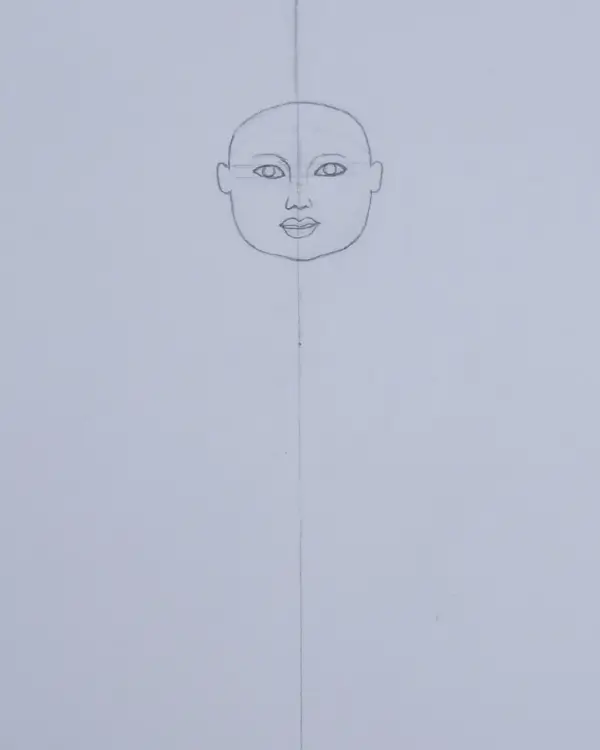 In the second step, draw the doll's hair with a small double ponytail & also draw the doll's hair rubber bands with small circles.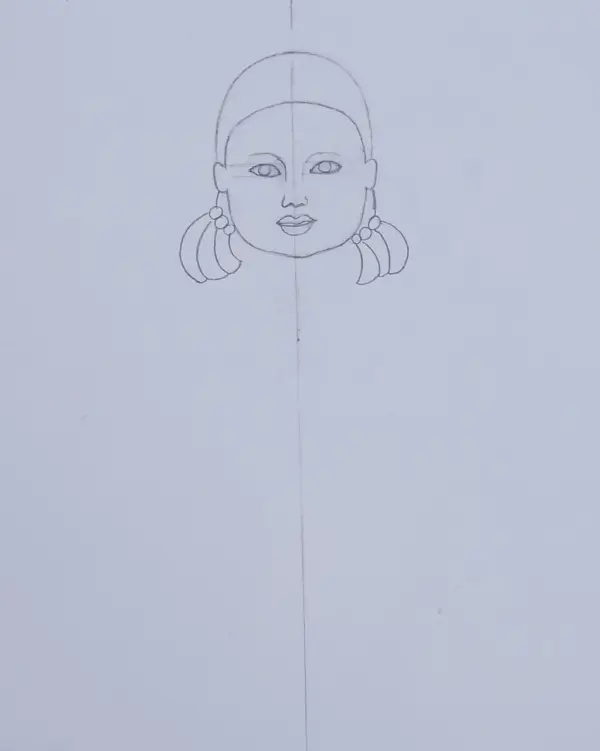 Now draw the doll's Peter pan collared shirt, then make the jumpsuit skirt & her robotic hands.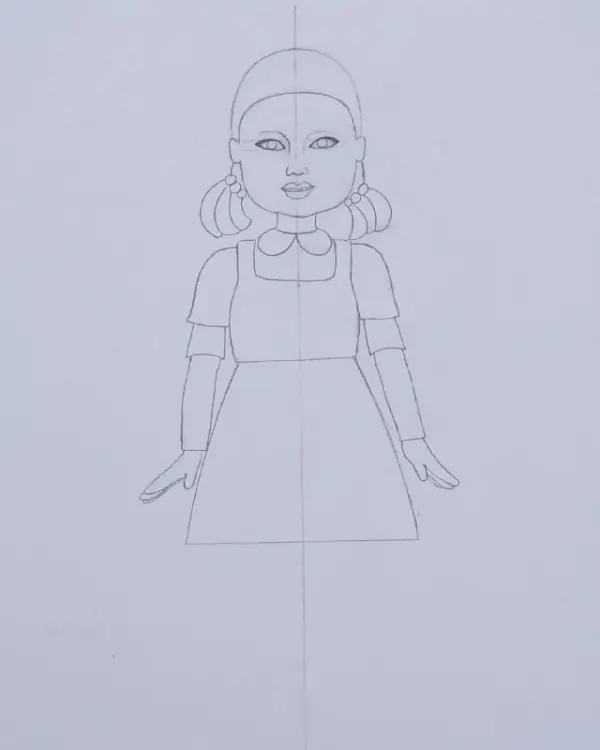 In the next step, make her stumpy legs, long socks & oval shoes.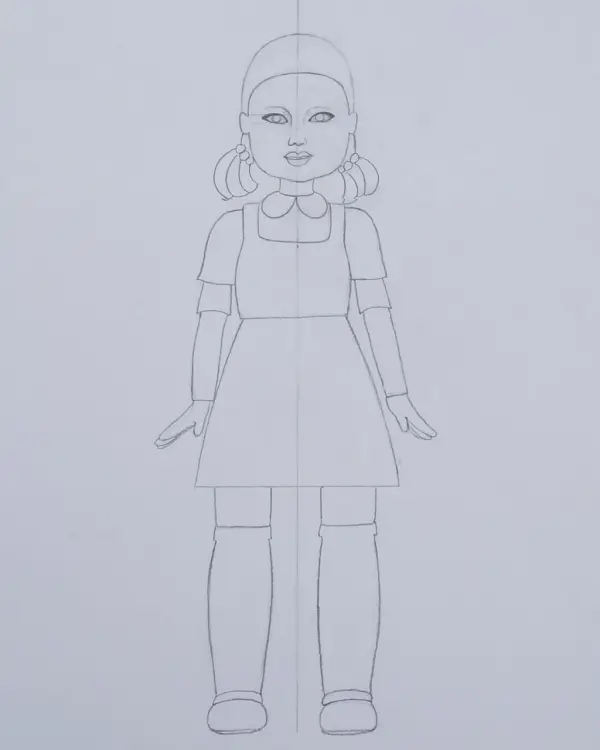 Moving ahead, add details in his skirt with long strokes & draw small strokes in hair. Now, make a circle in the hand & a small rectangle inside the circle, then decorate socks using a scalloped line.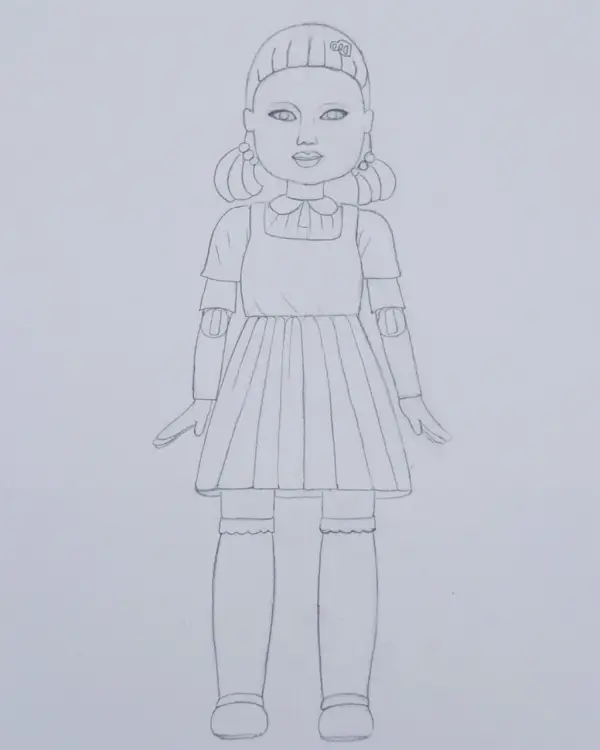 In the final step of the tutorial, fill the yellow color in the doll's shirt & orange in the skirt, and also color his skin with peach color, then color the hair & shoes using black color and socks with light blue. Moving ahead, highlight and shade his dress with white color & 2b grade pencil. And in the last one use a black marker to make the doll's drawing more beautiful. Finally, the Squid game's Dall drawing is completed.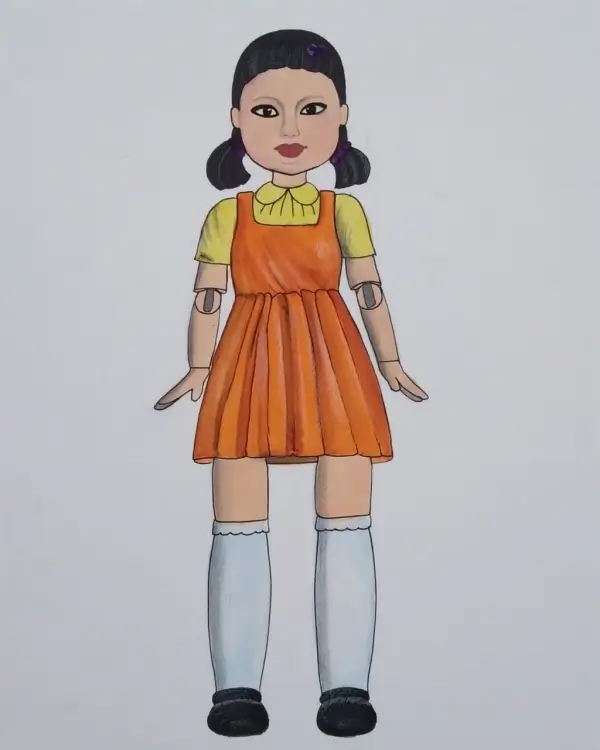 ---
All steps in single frame
To save this post for later use, pin the images below =]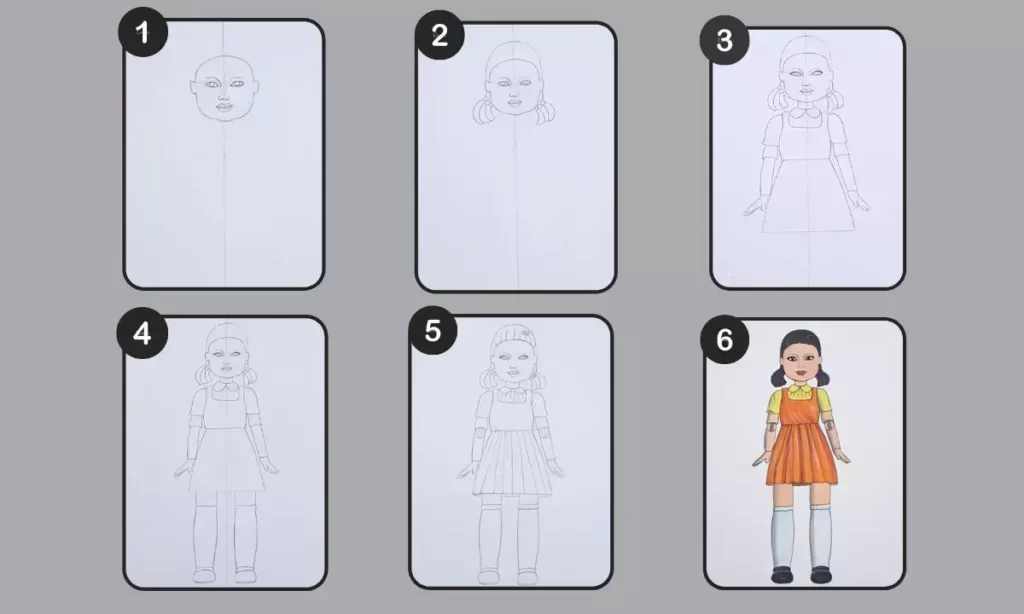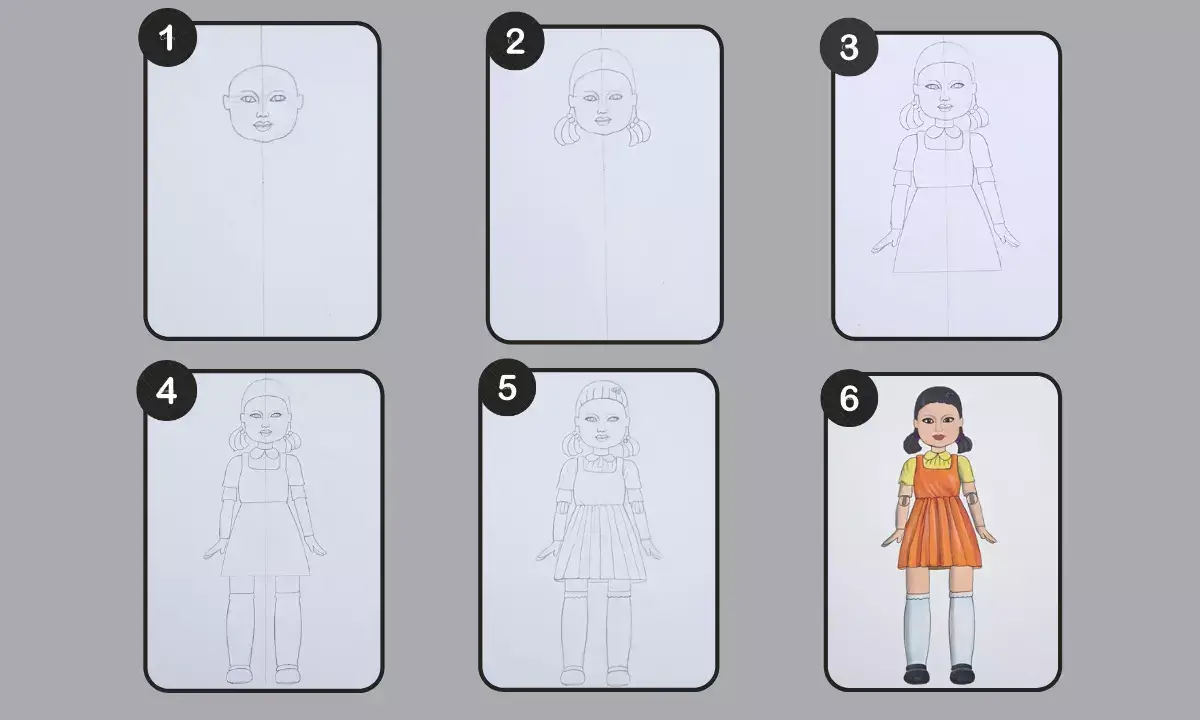 I hope, you have liked this step by step tutorial on Doll sketch. Make sure to bookmark this page for future reference.
You can also check this post on "How to Draw Squid Game Frontman"
Keep Drawing!