Do you want to make Frontman from Squid Game? If yes, below we have shared Frontman drawings' step-by-step tutorial. This tutorial will be helpful for you to make a Frontman sketch with simple steps.
Let's jump into the tutorial to make Frontman!
Step 1 – In this stepwise tutorial, begin the drawing from the Frontman's face mask, to draw it vertically split the face into two parts. By dividing the face, it would be easier to make the structure of the face mask.
Step 2 – Now, draw the frontman's masked nose & lips in the middle of the vertical line and eyes on both sides of the vertical line, then make small pyramidal shapes inside the mask. And in the last, erase the vertical line from the mask.
Step 3 – In the next step make the frontman's hoodie cap with details.
Step 4 – Draw the coat's outline and neat wrinkles to the coat.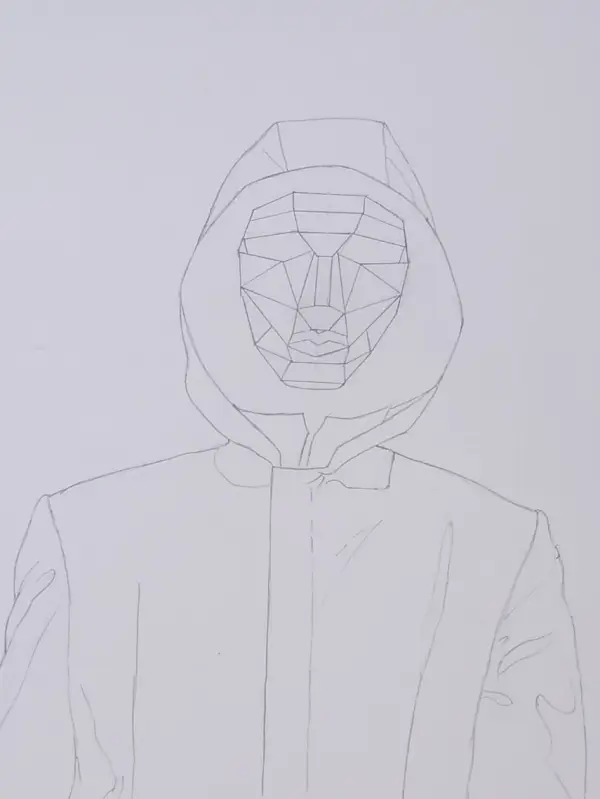 Step 5 – In the final step, shade the frontman, then use a dark pencil to shade it for making this drawing more beautiful.
---
All steps in single frame
To save this post for later use, pin the images below =]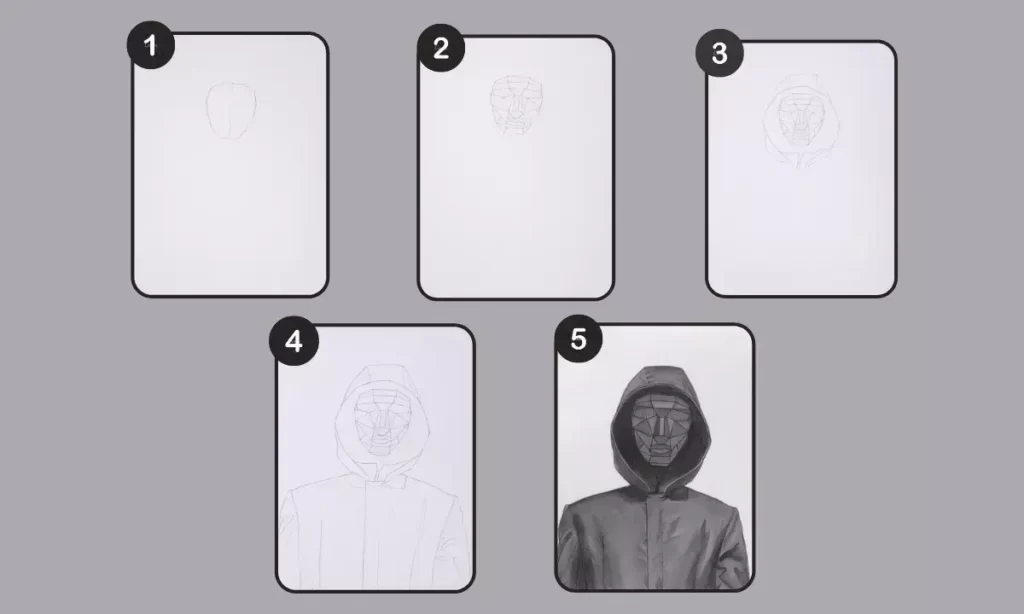 I hope, you have liked this step by step tutorial on Frontman sketch. Make sure to bookmark this page for future reference.
You can also check this post on "How to Draw Lotus"
Keep Drawing!