Are you looking for cute cartoon characters to draw? If yes, You must check this stepwise lesson to draw the cute-looking Pikachu.

In this post, you will learn, how to draw cute Pikachu in the easiest possible way.
Pikachu — a cute-looking creature with powerful electrical abilities. It's the starter Pokémon of Ash Ketchum in an anime series "Pokémon". From that series, it become popular and later get released in the Pokémon Video Games. It's one of the famous mascots for Nintendo. It was discovered by Game Freak & designed by Nintendo.
Drawing Pikachu would be a lot of fun so, let's jump into the steps.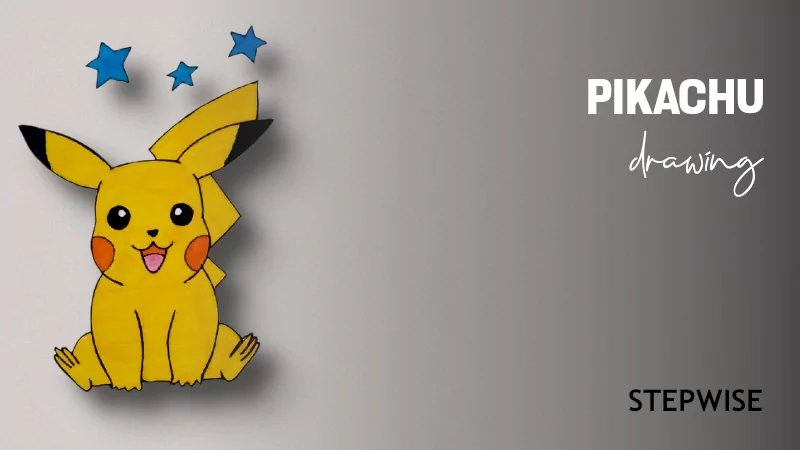 To draw Pikachu follow these simple steps.
Step 1 – Begin by drawing the side-line of the face.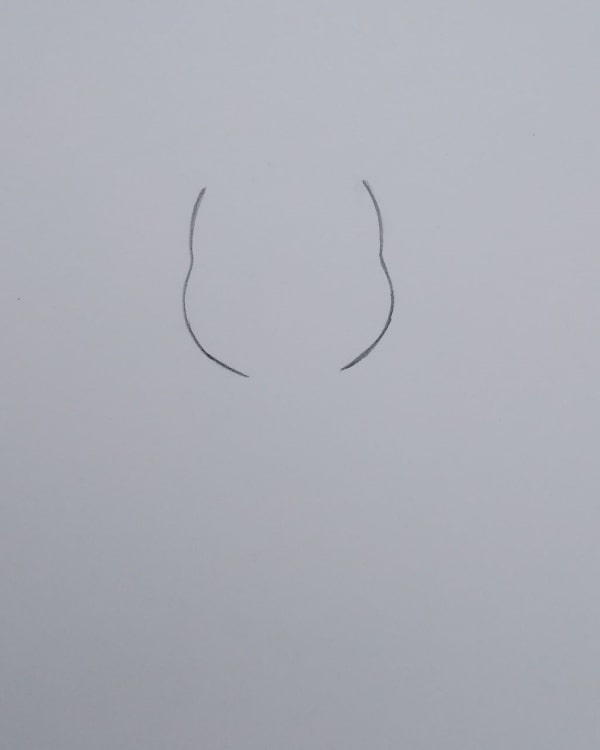 Step 2 – Draw its hands.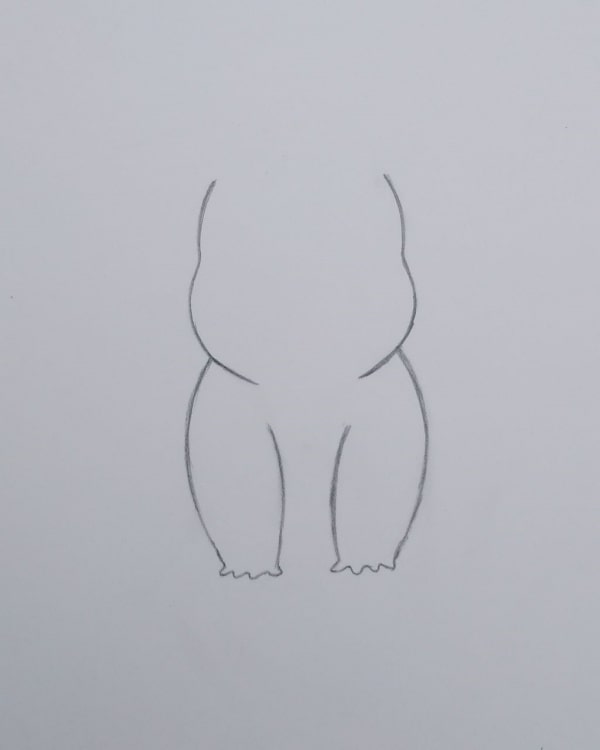 Step 3 – Add the head-line & long ear.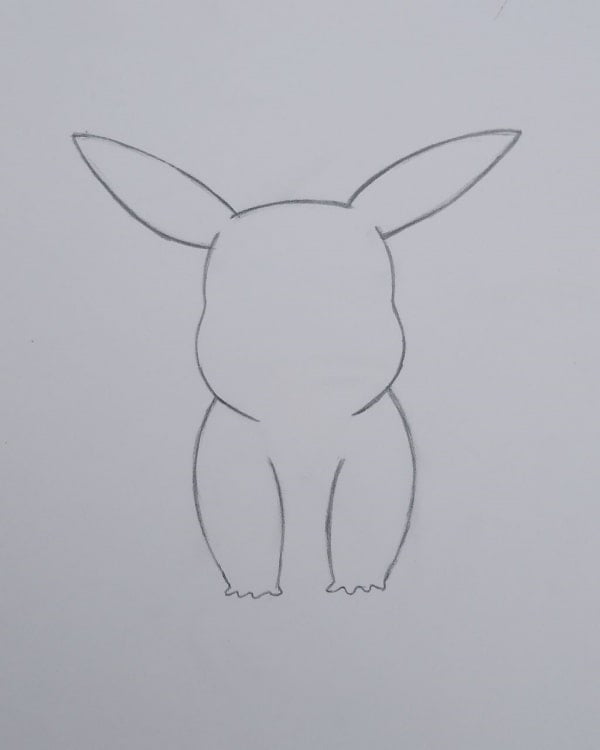 Step 4 – Draw its legs.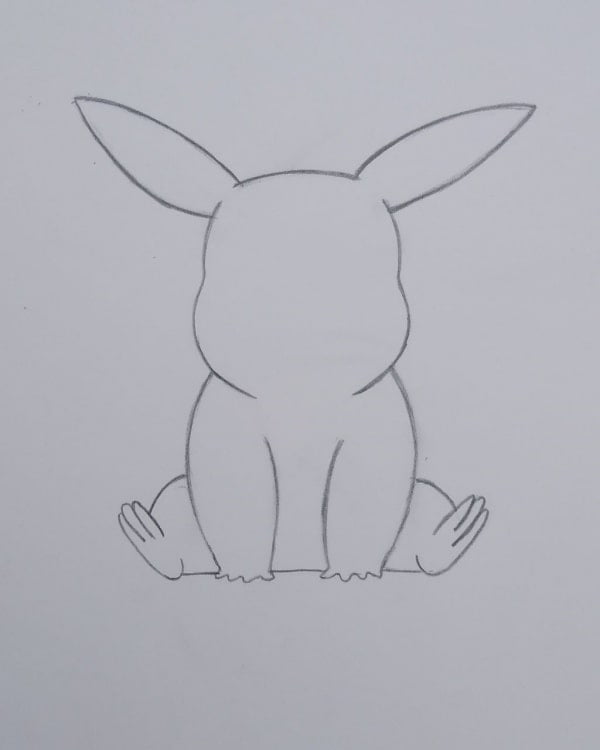 Step 5 – Moving ahead draw its facial features like circular eyes, little nose, smiling mouth, & then draw a half circle on its cheeks. After that draw a zig-zag trail and also make three stars on the top of its head.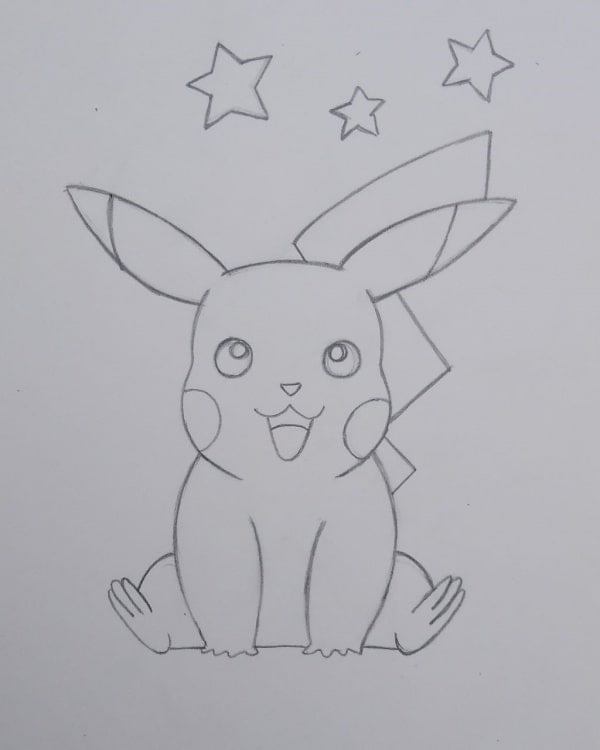 Step 6 – Finally, the drawing has been completed. You can use a thick black marker to make this cute Pikachu drawing more visible. And in last fill, yellow colour in its body, orange in cheeks & black in eyes & ears.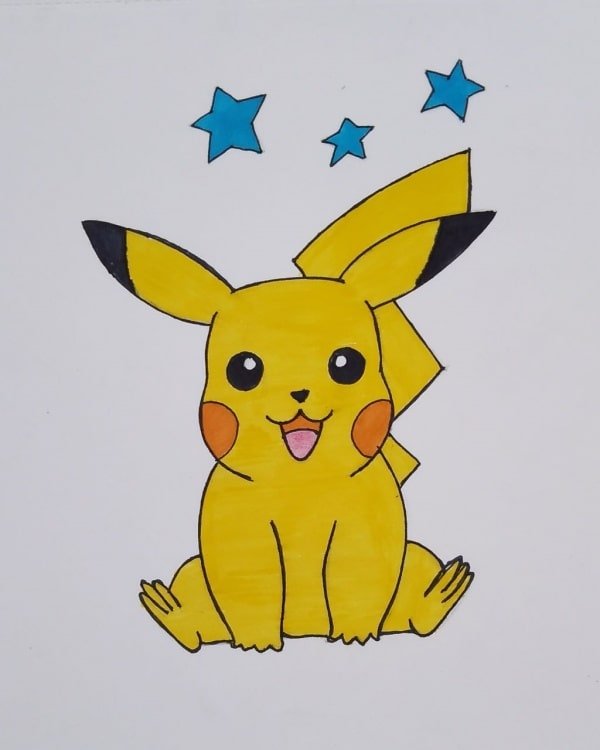 ---
All steps in single frame
To save this post for later use, pin the images below =]\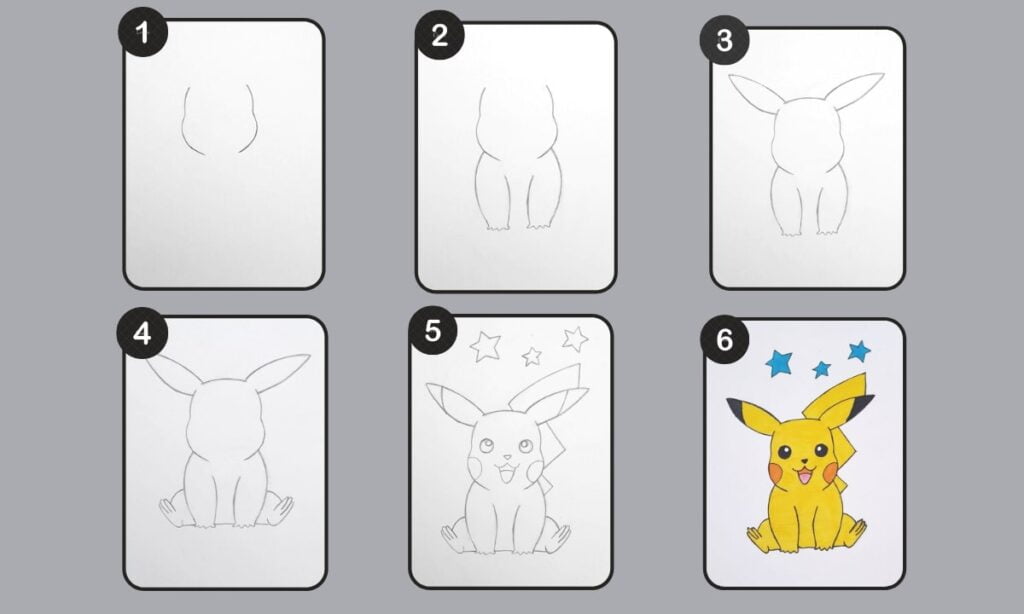 I hope, you have liked this step by step tutorial of the cute Pikachu sketch. Make sure to bookmark this page for future reference.
You can also check this post on "How to Make Squid Game Actress Sketch"
Keep Drawing!